Eileen Davidson, formerly from The Real Housewives of Beverly Hills, riled up Lisa Vanderpump's fan base. The actress made her Bravo return on Watch What Happens Live this past week where she rattled the beehive. It all led the restaurant mogul to make claims Davidson had not quit RHOBH and was actually fired.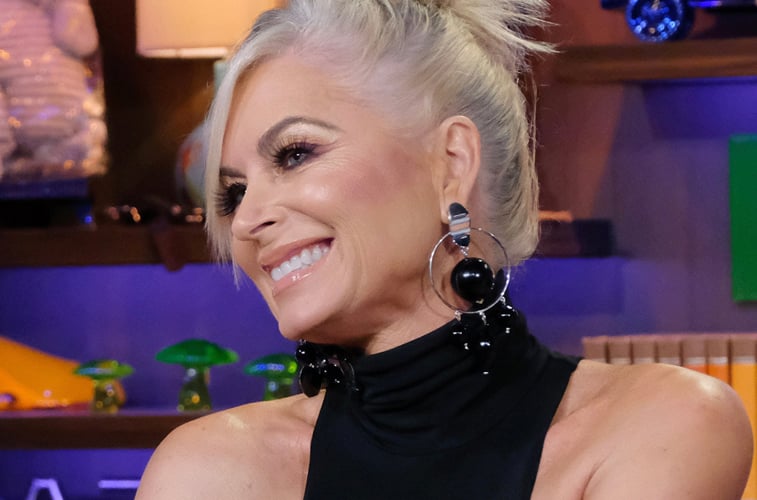 Eileen Davidson returns to Bravo
Davidson joined RHOBH during Season 5 of the reality series and appeared as a housewife for three full seasons. After her exit, she focused on her work as an actress on daytime soaps like The Young and the Restless.
This past week, the Daytime Emmy recipient made her triumphant return to Andy Cohen's clubhouse on WWHL. Davidson was promoting a new movie she stars in, but all fans wanted to talk about was The Real Housewives.
Cohen asked Davidson to weigh in on some of the issues her former co-stars were going through during their past season. The late-night host asked her about the Puppygate drama. If you don't know the history of the latter, it became an issue when a fellow housewife adopted a puppy from Vanderpump Dogs that ended up in a kill shelter.
https://www.instagram.com/p/B2jy3PcHSpa/
Davidson said Vanderpump was more in the wrong about the incident blowing over, making it clear she's not friends with her.
Cohen then asked, "Thoughts on LVP ditching the [RHOBH] reunion and quitting the show?"
"P***y move," Davidson responded to applause from the audience.
Davidson also doesn't think that Vanderpump and Kyle Richards were going to rekindle their friendship.
"I've seen so many things about that 'friendship'… I don't know, I think it's over," she said.
Lisa Vanderpump shades Eileen Davidson
Vanderpump, who quit RHOBH after feeling bullied by the rest of the cast, took time off her empire-building to shade Davidson. The SUR restaurant owner made claims that the soap star was not completely honest about the reason she exited the reality show.
"At least I resigned, you weren't honest about the fact that you were fired… Now that's a p***y move, as you call it," Vanderpump tweeted.
Eileen Davidson claps back at Lisa Vanderpump and flip-flops
The Vanderpump fans most likely attacked Davidson on Twitter which sparked a reply from her days later. Davidson tweeted a video from a 2018 interview where she talked about the real reason she quit RHOBH.
"They actually asked me to take a step down. They still wanted me on but in a limited capacity and I'm like no. It's not something I would want to do in that caliber. And I never planned on doing it for that long," she said.
Her answer in the YouTube video contradicts what she initially said in a statement back in 2017.
"After a lot of thought, because of my crazy [schedules] at [The Young and the Restless] and [Days of our Lives], I've decided it's best for me and my [family] to step away from being a housewife for now," she wrote on Instagram.
The flip-flopping in her answers are what is having fans question if she left on her own accord or if she was fired. Nonetheless, taking the diamond away and asking to take a lesser role on the show, is the tactic known as "squeezing out."
In another interview in 2017, David cited leaving RHOBH due to the energy she didn't want in her life.
"There was absolutely no bad blood, but I just didn't want to spend any more time with that kind of energy in my world. They've asked me to come back a few times, but I'm not in that mind-set anymore. I left the show for the exact same reason I decided to join it in the first place: Life is short," she told TV Insider.
Davidson may have only been a RHOBH housewife for three seasons, but she sure made an impression. It takes a particular person to get under Vanderpump's skin and she knows what makes her tick the best.
Source: Read Full Article