Fans all over the world are still applauding Marvel'sPhase 4 lineup which includes a number of small screen and big screenprojects. Among those heading to television is WandaVision, a Disney+series starring Avengers heroesScarlet Witch and Vision.
Joining those two lovers will be another Marvel character, MonicaRambeau, played by Teyonah Parris. You may have caught a glimpse of a young MonicaRambeau in CaptainMarvel as she's the daughter of Carol Danvers' best friend, Maria. Parriswill be playing the hero who has had many names in the comic books over theyears.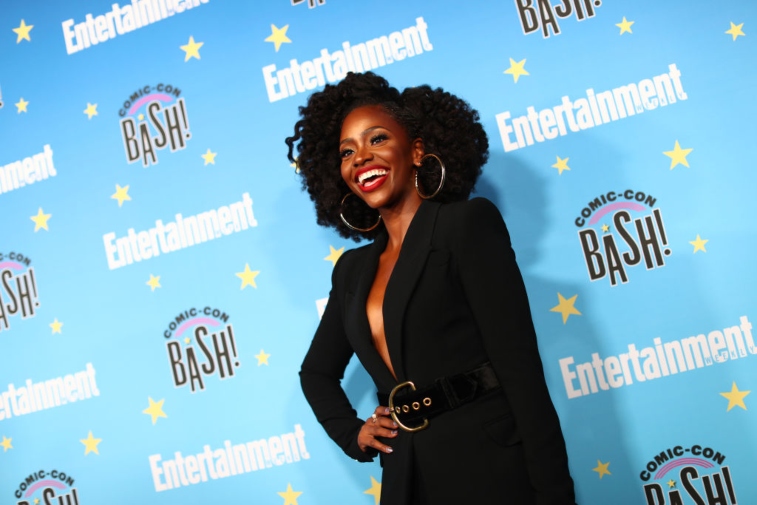 Who is Teyonah Parris?
Parris can most recently be seen in Netflix's Point Blankand she's been acting since 2010, but her career started to soar when she snaggedthe role of Dawn Chambers on AMC's Mad Men. She's also starred in Starz'sSurvivors Remorse as Missy Vaughn as well as on Empire as PamelaRose.
But Parris is no stranger to feature films. She played thelead, Lysistrata, in Spike Lee's Chi-Raq and Ernestine in If Beale StreetCould Talk. When discussing WandaVision's addition to the Marvel CinematicUniverse, Marvel head Keving Feige introduced Parris as the adult Monica Rambeauin the series. She is beyond hyped to be a part of the team
How Monica Rambeau fits in the MCU with Scarlet Witch
In the comics,Rambeau gained her powers when she was accidentally zapped by a scientist'senergy-altering machine, which, according to Marvel.com, enabled her to "convert her own body intoenergy and back again at will." While fighting crime in New Orleans, sheeventually made contact with the Avengers and was welcomed onto the team. Afterclimbing the ranks, she became Captain Marvel. As for her abilities, interdimensionaltravel and energy manipulation are just two of her powers.
Rambeau also famouslychanged her alias several times from Captain Marvel to Photon, Pulsar, andlater, Spectrum. During her massive run with the Avengers, one of the people Rambeauworked with was Wanda Maximoff, a.k.a, Scarlet Witch, and at one time they teamedup against Dracula and a gang of vampires.
However, it's beenrevealed that WandaVision will take place after the events of Endgame, andthe show will have a 1950s vibe to it. Elizabeth Olsen (Scarlet Witch) told Varietythat Marvel will shoot the series this fall, and she's excited about the material:
"There's quite a few other comic books that we're pulling from and it's going to be Wanda and the Vision, and I think at the Disney+ launch chat, they showed a photo of us in the '50s. Paul and I are really excited. They have a great group of writers. I think it's going to be a total of six hours."
Feige statedthat WandaVision will be unlike anything Marvel has ever done before, sothat leaves the gate wide open for how the story of Wanda, Vision, and MonicaRambeau will unfold. That includes Vision somehow coming back to life.
Fans areecstatic to see any or all of Rambeau's incarnations introduced into the MCU andfind Parris to be the perfect choice for the role. WandaVision will airon Disney+ in spring 2021.
Source: Read Full Article