The Umbrella Academy has kept one aspect of the main characters a mystery. Ben Hargreeves (Justin H. Min) died long ago, and fans might finally learn more about his accident in season 3. 
Why is Ben Hargreeves dead on 'The Umbrella Academy'?
Season 1 already revealed Ben has been dead for years. He died when he was 16 years old in an accident.
It wasn't explained what happened, but we know he died on a mission. Sir Reginald (Colm Feore) blamed the rest of the Umbrella Academy for his death.
Klaus (Robert Sheehan) used his powers to communicate with the dead to keep Ben around. In later scenes, Klaus learned he could channel Ben physically into the world, and Ben could use his body to move.
'The Umbrella Academy' Season 3 will dig more into Ben's past
Fans will get to see a new side of Ben this season. Season 2 ended with the Umbrella Academy traveling to a new timeline where the Sparrow Academy exists. Ben, who is very much alive, has an important position in the group.
"We know [from] the previous seasons, Ben did not survive from when they were young," co-creator Steve Blackman told SFX magazine, according to Games Radar. "There was some accident or something happened, which hopefully we will have time to dig more into as we go into this season. In this timeline, he obviously plays a far bigger role. Something has shifted majorly in the timeline for that to have happened."
The Sparrow Academy's version of Ben has the power of channeling eldritch monsters from other dimensions under his skin. That is the same as the original Ben.
Why Ben's death was previously a mystery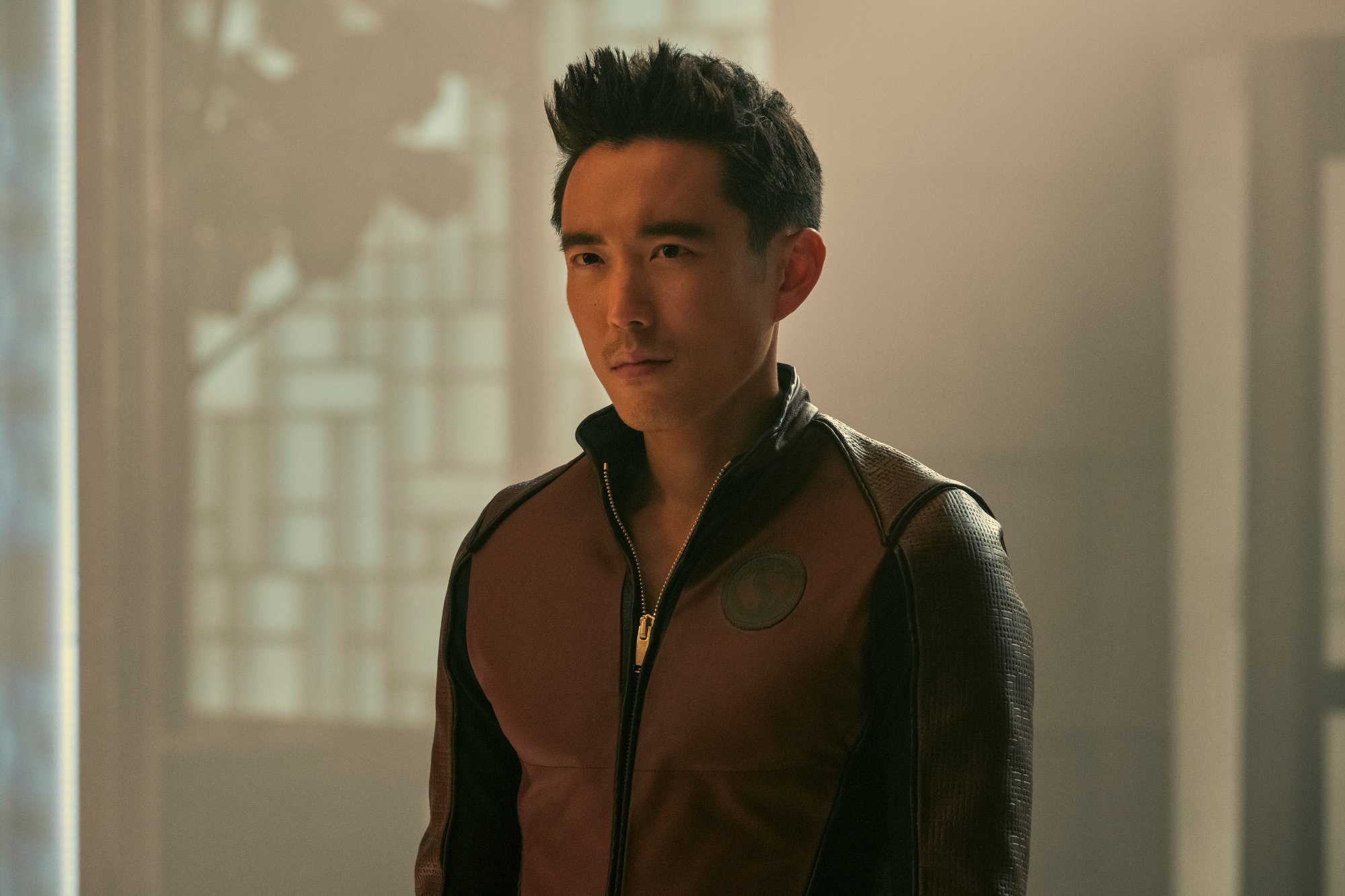 So why didn't the show start with more information about Ben's past? The show's co-creator gave a good reason to IGN in 2020.
"I don't know," Blackman admitted. "I don't know if [co-creator Gerard Way] 100% knows." The show is based on Way's graphic novels. 
"We have both talked about different ideas. I know that's a big part of what he wants to do in the graphic novel. I've sort of pitched him some of my thoughts. But ultimately, I want Gerard to decide that" Blackman said. "I think it's something that's important for Gerard and the series. And I'd like for him to figure that one out."
It sounds like the creators might have come up with a backstory. Fans will have to watch season 3 to find out what happened and what changed in this new timeline. 
Source: Read Full Article