The Ultimatum fans didn't get a good look at the couples' past. But Rae Williams shared clips from her relationship with Zay Wilson and addressed fan reactions to the reunion of the reality TV show.
[Spoiler alert: This article contains spoilers from The Ultimatum episode "Ultimatum Day" and "The Reunion."]
Rae shares sweet clips with Zay after the messy 'The Ultimatum' reunion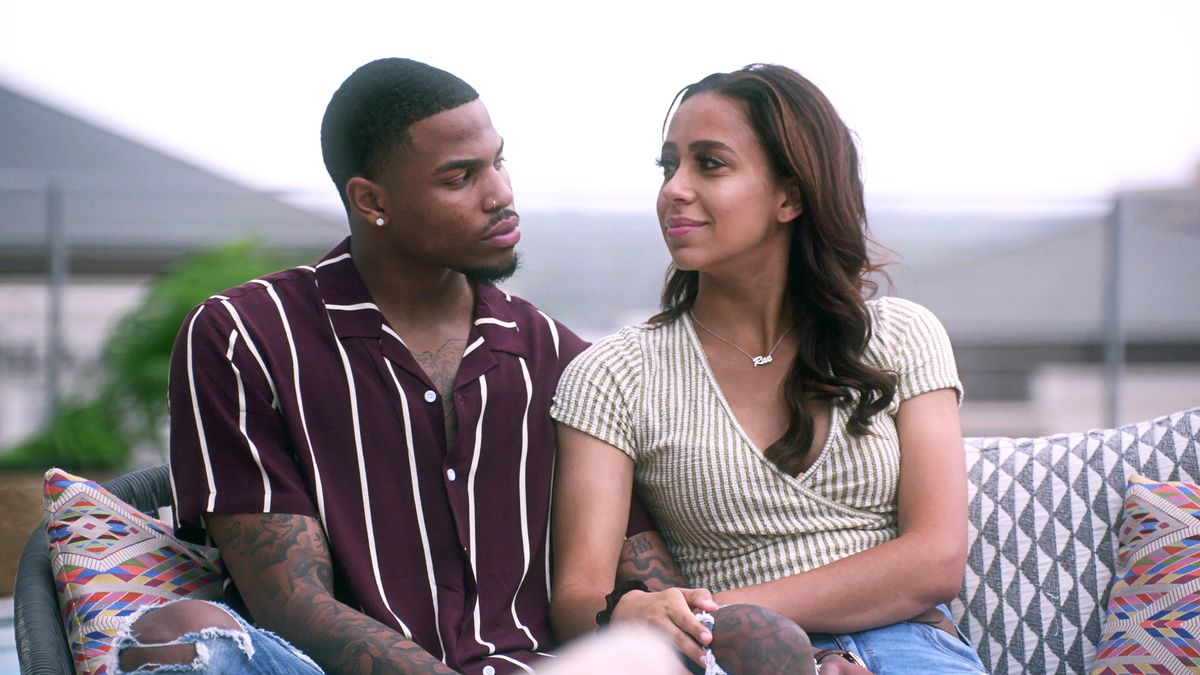 RELATED: 'The Ultimatum': Rae Reveals She Gave Zay an Ultimatum Because of a 'Timeline' and His 'Lifestyle'
Rae and Zay weren't getting along at the reunion. But Rae shared a TikTok that had a series of videos of herself with him on the same day it was released. 
The audio with it is a woman saying, "And I'd like to think if we never speak again one day you'll look back on me fondly as someone who didn't fear the future when they pictured you by their side. I'd like to think you'll remember me as somebody who loved you the best they could even if it wasn't always what you wanted or needed."
The videos showed Zay picking her up, kissing her, and posing for pictures together. She captioned the post with, "you can lie about me. I am staying quiet out of respect for the love I used to have for you. I wish you the best."
Rae addressed not using the gold box with Jake
Rae and Jake Cunningham had a gold box that had what looked like a blindfold, a feather, and more to be intimate with each other. She later said Zay found the box and was really upset about it.
The reality star clarified a few things in the post's comments, and one included the box. "Zay would never stay if we used the stuff in the gold box. It was a gift given to Jake and I. You act like you know Zay so well you should that, she wrote.
"Cause we wouldn't have been able to laugh that off the way we did on the show, Zay is not one to play with in that regard," she added.
A fan commented, "Ya'll both had things to work on it wasn't just all him now." Rae replied, "I never ONCE said it was all just him. EVER." She also later wrote, "It's a SHOW. You don't know us. You're giving your opinion off edited clips. I'm allowed to show love to someone I used to care about."
Rae admits to being defensive with Zay
The reunion showed Rae angrily yelling at Zay for not telling her that he hooked up with Shanique Imari. It sounded like he was accepting accountability for that, but Rae kept yelling at him. Zay then walked away.
Rae addressed the argument in the comments too. "I honestly think he was taking full accountability but Rae just snapped and felt like she was attacked before he even finished talking, someone wrote. "I agree," Rae replied.
Rae is still willing to share the good moments with Zay with fans. But she's also defending herself from how she was portrayed.
Source: Read Full Article