Cote de Pablo's role on "NCIS" was physically demanding, but she had what it took to inhabit the skin of former Israeli Mossad officer Ziva David, who was adept at dodging bullets, participating in hand-to-hand combat, and chasing down bad guys. The actor could have had a stunt woman step in for her, instead of putting her own body on the line every time a scene called for Ziva to do something dangerous, but she was so dedicated to her role that she performed some of her own stunts.
In 2010, de Pablo told Chuck the Movieguy that she's "so not that person in real life" while talking about her strong female character, but she does have to be pretty daring to play Ziva. During a 2012 interview with Prevention, she recalled her experience filming a particularly chaotic scene that was set inside a restaurant. "I had to say one line, turn around, and then there would be explosions, gunshots, all sorts of things," she recalled. However, what she really ended up having to worry about was the "flying cabbage" that left bruises on her legs. She also suffered a neck injury during shooting and decided to start doing yoga once she recovered.
But before she was calmly stretching it out for a nice change of pace from her hectic job, she learned to love a different athletic activity.
A teacher gave Cote de Pablo a nickname inspired by her love of running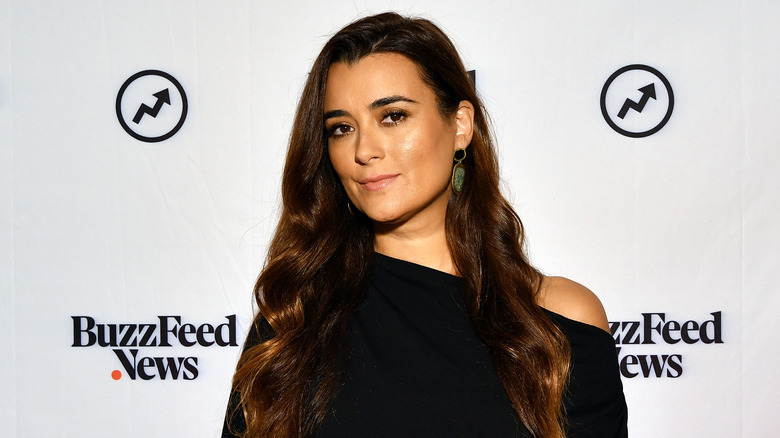 Cote de Pablo was born in Santiago, Chile, and her birth name is actually María José de Pablo Fernández. She was 10 years old when her family decided to move to Miami, Florida. Adapting to a new culture always has its challenges, and de Pablo soon realized that her classmates were struggling with the pronunciation of her name. According to Latinos Post, Cote is "a common Chilean nickname for María José," so she asked them to start using her future stage moniker instead.
De Pablo was also struggling to learn English, but she did know the meaning of the word "run." A teacher helped boost her confidence by encouraging her to try track and field. "Before I knew it, I was a little track and field star," she said on "The Late Show with David Letterman." During a 2010 interview with Carnegie Mellon Today, she recalled what her teacher would yell at her during competitions: "Run, Cote Wild Coyote." His face would get red, so she'd speed up out of fear of angering him.
When de Pablo started high school, she put her energy and enthusiasm into a different extracurricular activity that helped her better fit in with her peers: acting. "I had always been interested in the arts, but performing became even more important because it was a way to communicate with people in my new country," she told Prevention.
Why Cote de Pablo's return to NCIS was tough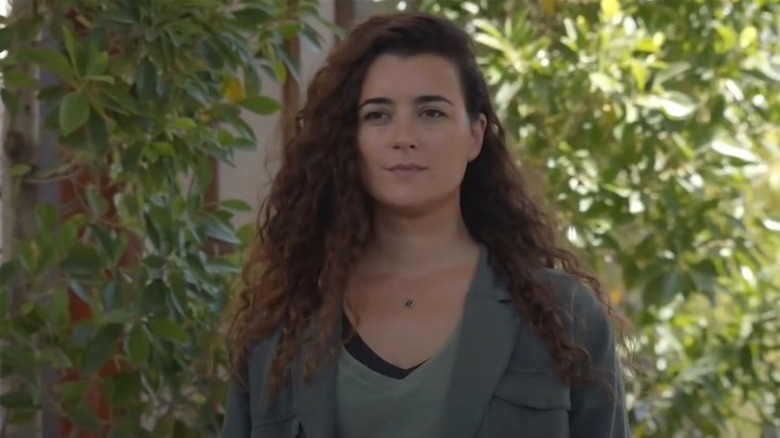 Learning a new language at a young age came in handy when Cote de Pablo had to deliver lines in Hebrew for her first episode of "NCIS." She proved that she's as dedicated to her craft as they come by practicing until she was almost perfect. "It took four days of nothing else in my apartment to learn this," she told the Chicago Tribune in 2005. "I was so scared, because I'm very good with languages, but Hebrew sounded like nothing I had ever heard."
Fast-forward to 2019, and De Pablo was making her triumphant return as Ziva David after half a decade away from "NCIS." While she could run "like Forrest Gump" when she was younger, per her own words, she found herself struggling with the show's grueling schedule. It also wasn't easy for her to get back into butt-kicking mode when she had to film a fight scene. "I thought to myself, 'Oh my god. How am I going to get through this for three hours?'" she said during a BUILD Series interview. "And I thought, 'Hmm, is it just time or is it just because I haven't done this in a long time?'"
But in true de Pablo fashion, she toughed it out and did such a convincing job hiding her distress that cast and crew members praised her for making her job "look so easy."
Source: Read Full Article