The Blacklist has kicked off its first season without Liz Keen, and some fans are just fine with that. Megan Boone announced that she won't return for The Blacklist Season 9, which caused a dramatic shift in the series. Not everyone loved Boone's character Liz, and plenty was happy to see her go. In spite of this, some fans will still miss the dynamic between Raymond "Red" Reddington and Liz, even if they don't miss Liz herself.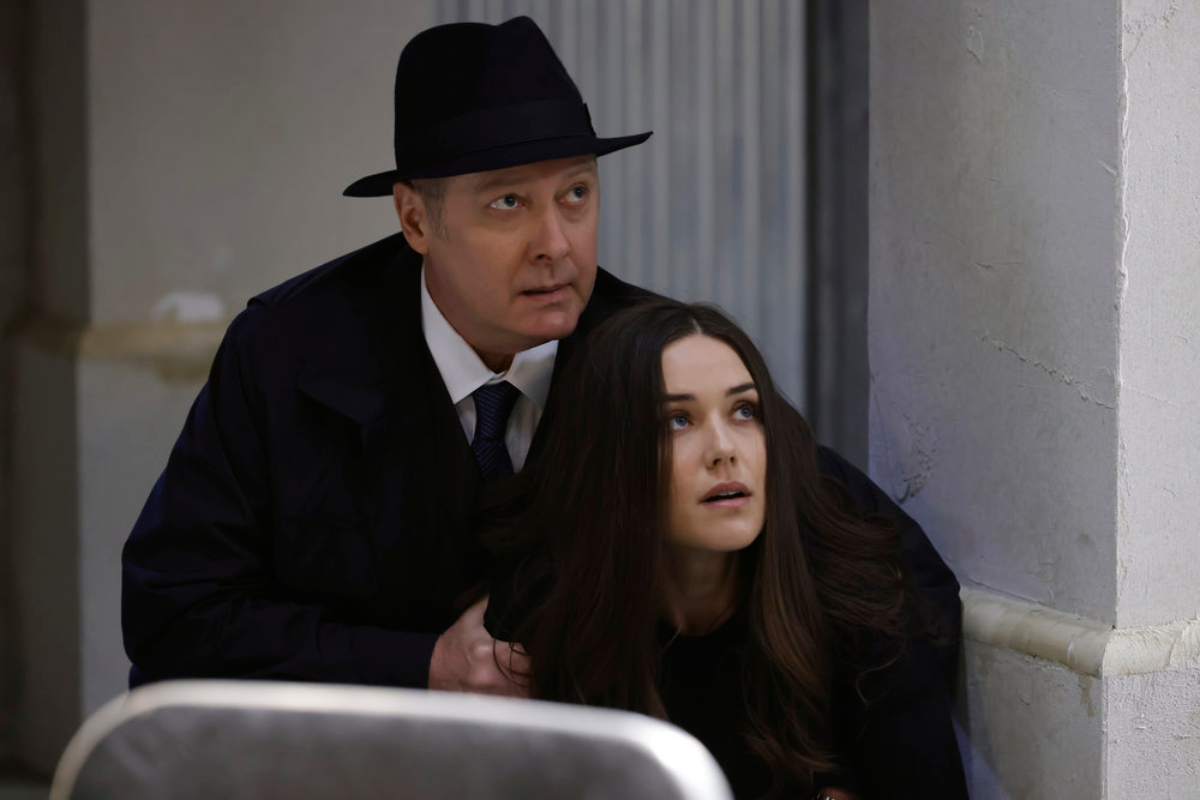 'The Blacklist' Season 9 is the first without Liz Keen
In The Blacklist Season 8 finale, Liz was fatally shot in the back in front of Red. She died in Red's arms, changing the course of the series forever. From the beginning, The Blacklist has focused on Red's quest to keep Liz safe and Liz's quest to find out his true identity. The dynamic between these two was certainly never straightforward. Sometimes it was downright odd. However, that doesn't mean all fans are glad to see it end.
Now with Liz gone, things will go in a different direction. The first two episodes of The Blacklist Season 9 have shown that Red will continue to work with the newly reinstated FBI task force to honor Liz's memory.
Some fans will miss Red and Liz's dynamic
It's no secret that plenty of fans got tired of Liz in The Blacklist. Though some aren't sad to see her go, others will miss her dynamic with Red.
"I don't like the character, and don't think she's a great actor. But I do think she has better chemistry with James Spader than he has with Cooper," said a fan on Reddit. "So if she isn't replaced with another character to act as Watson to Red's Holmes, yes, I'll miss her."
"I will miss the dynamic of having her and Red, but I will not miss the character or the actress," another fan commented. Others liked Liz and Red's dynamic at times but came to dislike Liz's attitude toward Red.
"Liz and Red joining forces, working together is what makes this show fun and interesting. Having Liz constantly degrading and putting down Red is the worst part of this show. Why the showrunners make Liz so mean and dismissive of Red sometimes is a real turnoff," a fan said on Reddit.
It's no secret that The Blacklist fans are divided over where they stand on Liz. Certainly, some grew completely tired of the Red/Liz dynamic and are excited that The Blacklist Season 9 is heading in a different direction.
Where to watch 'The Blacklist' Season 9
The Blacklist Season 9 currently airs Thursdays on NBC at 8 p.m. ET. For fans who don't have cable, The Blacklist is also available on live TV services like Sling TV, FuboTV, Hulu With Live TV, YouTube TV, and DirecTV Stream. For those that need to catch up, The Blacklist Seasons 1-8 are currently streaming on Netflix.
Source: Read Full Article