St. Patrick's Day is a wonderful time of year for partygoers to celebrate Irish culture with music, dancing, and a few Irish car bombs never hurt. Many people will be headed to their local bars and pubs to enjoy the St. Paddy's festivities.
If you're more of a homebody at heart and would prefer to celebrate St. Patrick's Day in a way that's a little more cinematic, you're definitely in luck. Keep reading for our picks for some of the best movies to watch on St. Patrick's Day.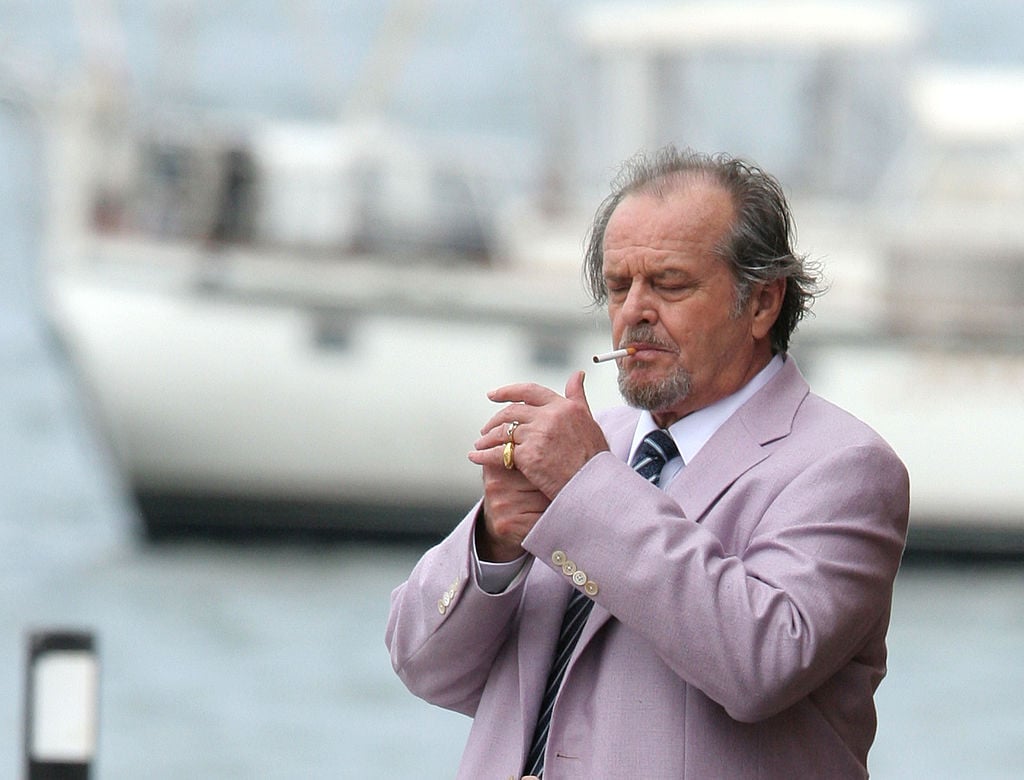 Martin Scorsese's 2006 thriller The Departed is considered to be a St. Patrick's Day classic. The film follows two Boston police officers who wear the same uniform, but stand on opposite sides of the law. One of the officers, played by Leonardo DiCaprio, is sent undercover to nail the head of the Irish mob, played by Jack Nicholson. The other officer, played by Matt Damon, is actually an informant for the mob, leaking investigation details to keep the police department in the dark. Meanwhile, both officers have been tasked with discovering who the informant is in both groups. The exciting thriller also stars Mark Wahlberg, Vera Farmiga, Alec Baldwin, and Martin Sheen.
In this poignant romance set in Dublin, two aspiring musicians work to make ends meet, all the while longing for something more. He works for his father's repair shop during the day while performing in the streets of Dublin at night. She works a series of odd jobs with her family while longing to be a professional pianist. After meeting and enjoying a spontaneous musical moment together, the unnamed pair decides to work together to make their artistic dreams come true, all the while developing a deep, romantic bond. As they form a deep connection, they begin to use music to express their feelings for one another. The film stars Glen Hansard and Markéta Irglová.
In this Irish comedy, two teenage boys find themselves in a world of trouble after word gets out that 7 million euro worth of cocaine has gone missing and the pair go on an epic criminal journey to find the drugs and, instead of turning them in to the proper authorities, sell them before anyone else can. The wildest part about this coming-of-age comedy is that it's actually based on a true story! The film was inspired by Ireland's largest cocaine seizure in 2007, where three men managed to get their hands on 440 million euro worth of drugs.
Young Offenders stars Alex Murphy, Chris Walley, Hilary Rose, Dominic MacHale, Pascal Scott, Shane Casey, and P. J. Gallagher.
Like The Departed, Mark Jones' Leprechaun is revered by many, St. Paddy's celebrators and horror buffs alike, as a classic to enjoy on St. Patrick's Day if you're looking for an entertaining horror movie that will leave you screaming with laughter instead of fear.
In this dark twist on the adorable fairy creatures from Irish folklore, Leprechaun follows an angry, homicidal leprechaun, played by Warwick Davis, in search of the gold that was stolen from him. After being trapped in a crate for 10 years, the leprechaun's mood only worsens and he becomes extremely vengeful. Trouble begins to ensue when the leprechaun believes that a family renting the farmhouse he was trapped in are the ones responsible for stealing his gold. As he begins to hunt them down, the family desperately tries to find ways to vanquish the evil creature once and for all.
The film stars Jennifer Aniston in her film debut, along with Ken Olandt, Mark Holton, and Robert Gorman.
Directed by John Carney, Sing Street follows a teenage boy named Conor who is forced to leave his private school and attend a tougher inner-city school in Dublin, called Synge Street CBS, during a recession in the 1980s. In order to impress a girl named Raphina, Conor enlists his newly found school friends to start a band. In this feel-good, coming-of-age story, the film celebrates friendship, family, and camaraderie all against the backdrop of 1980s Ireland. The film stars Ferdia Walsh-Peelo, Lucy Boynton, Maria Doyle Kennedy, Aidan Gillen, Jack Reynor, and Kelly Thornton.
Read more: The Best St. Patrick's Day Movies and Shows to Watch on Netflix
Source: Read Full Article