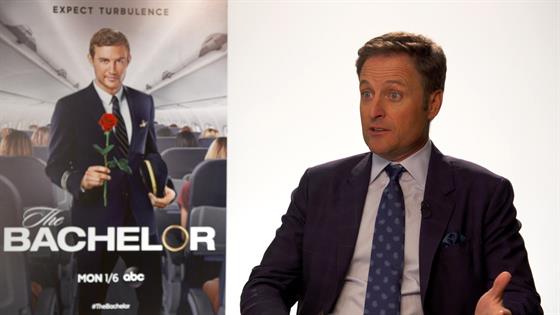 There's always (at least) one.
Long before the contestants were even officially announced and even longer before the season 24 premiere, rumors were surfacing on the internet about one of the contestants on Peter Weber's season of The Bachelor and her relationship history.
Once she had access to her Instagram again, she even felt the need to post a response to those rumors.
"The RUMORS you are hearing are FALSE," she wrote. "There will be a time & place where I can defend myself, but for now I choose to wait."
While we still have to wait to find out exactly which rumors about Peter's season are true and which are false, Chris Harrison could confirm that Victoria F. is "in the middle of everything" this season.
"I will say this with Victoria. She's in the middle of everything, and I mean everything. It's bizarre. Some of it's her fault, some of it's not, and there's a few of those things this year where people get embroiled in some stuff and I'm like, how did you even get into this? And they're like, I don't know," Chris says. "But there's a lot of drama surrounding Victoria, and a lot of Bachelor firsts surrounding her. Things that we've never had happen to people before happen to her. And again, some of it's her fault, some of it's not, but it happens."
Is that, perhaps, the most ominous thing Chris has ever said about a contestant?
View this post on Instagram
JEREMIAH 29:11 I'd like to start off by saying thank you to all of my family & friends for the overwhelming support. Even to the strangers who have reached out to show me kindness. THANK YOU. The RUMORS you are hearing are FALSE. There will be a time & place where I can defend myself, but for now I choose to wait. HOWEVER, bullying is NOT ok. Nor is it fair. Especially when casting judgement and basing opinions upon pure speculation, assumptions, & LIES. With that being said— On my best days & especially on my worst days I look to a friend. The best friend I've ever had in my life. He does not judge me for what I look like. He does not throw stones when I am down. He makes me smile when I am mad. Licks my tears when I am sad. Lays on my chest when my anxiety is through the roof. And paws my face when I can't get out of bed some days to tell me, 'Hey! I'm here. You're enough. Remember that.' That friend is my Black Lab, Buxton. I'm so proud to say that my boy is in training to become a #therapydog. Buxton has served as my personal service dog for over a year now, but his new role will be a little different. As a therapy dog Buxton will be providing comfort to children in hospitals, affection to elderly in retirement homes, love to those who may be having a hard time at school, & others who maybe just need a hug! Life will throw you curveballs, but sometimes all you need is some love & loyalty from a 4 legged friend willing to catch those curveballs for you. We may not always know the WHY, but we can rely on the fact that there is a reason. A reason to keep pushing forward wherever we may be in life. A reason that is a lot bigger than us. I trust that God & the Universe are showing me the way. . . . . & just remember.. we all have a story.
A post shared by Victoria Fuller (@vlfuller) on
We're going to have to wait just another week or so to start finding out what exactly Chris Harrison and Victoria F. are talking about, as The Bachelor returns Monday, January 6 at 8 p.m. on ABC.
For now, you can find out more about all the women in our gallery of the best bits of their Bachelor bios.
Source: Read Full Article