It's been more than a year since HGTV's most successful and popular show ever went off the air. Though our days of watching Chip and Joanna Gaines transform dilapidated bungalows into stunning dream homes are behind us now, there's no denying that the "Fixer Upper effect" is still in full swing.
From the influx of modern farmhouse décor at stores to all the Joanna-wannabes installing shiplap on every flat surface, Fixer Upper remains incredibly popular.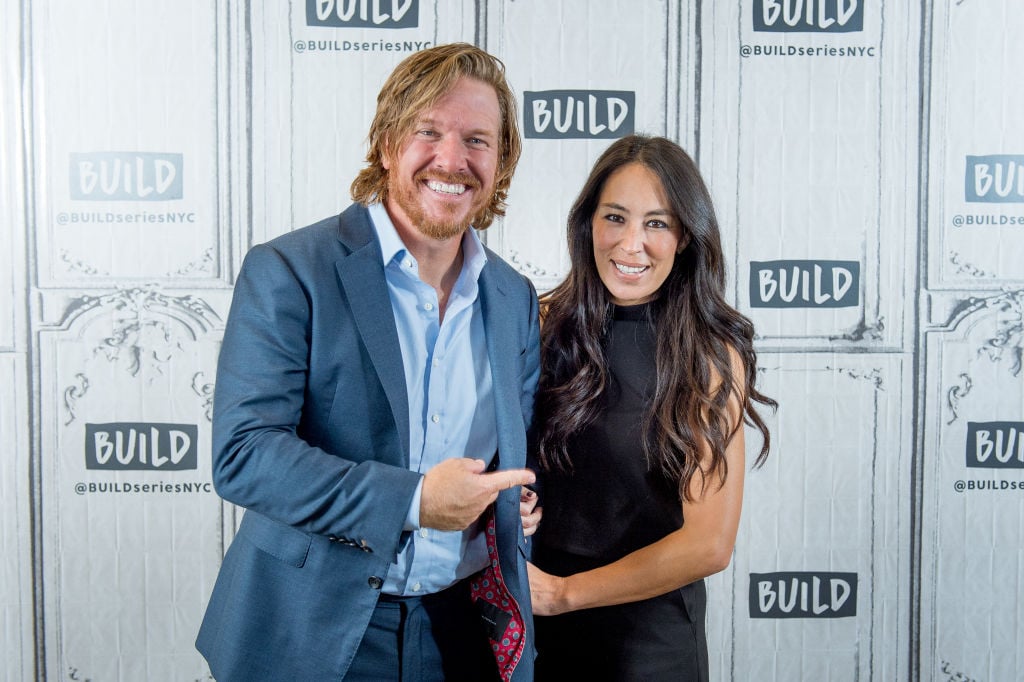 True fans are still keeping up with the show by watching re-runs—at least until Chip and Jo launch their new network. There's something so comforting about watching Chip bust down walls and Joanna calmly style a bookshelf, even if we've seen it a million times before.
However, there are a few fake things about the show that still fool everyone, even if we should know better by now.
No one is really house-hunting with Chip and Joanna
https://www.instagram.com/p/BxNxzHXnVro/
One of the great secrets of almost all HGTV shows—including Fixer Upper, House Hunters, Property Brothers, and plenty of others—is that the homeowners you see featured on the episode have already purchased a house.
That whole thing where Chip and Joanna drive around showing them different options and help them envision the renovations? It's all staged for your viewing pleasure.
In reality, the Fixer Upper team doesn't have time to deal with the home-buying process, which can take months or even years. One of the stipulations of the show is that the prospective show participants must already have a house that's ready to renovate.
Some conversations are staged
https://www.instagram.com/p/BVVP6KnF2AG/
If the cameraman doesn't get the perfect take on an important conversation during filming for Fixer Upper, they might ask the show participant to try doing it again. Rachel Whyte appeared on the show and revealed that she had to repeat herself during filming.
"But what happens reallyis real," Rachel Whyte explainedto Country Living. "The reactions and conversations are real. The hardthing is remembering what you said before when asked to repeat it."
Homeowners aren't making all the decisions
Fixer Upper makes it seem like the homeowners have the final say in what gets renovated, but in reality, there are times that certain projects are chosen or not chosen based on how they'll look on television.
https://www.instagram.com/p/BR4HxrSgeDH/
As Whyte explained to Country Living, "The budget goes towards your wish list, but thedesign team will also make decisions about what they think the home needs to bea TV-worthy renovation."
So, you need money and abit of flexibility to be a good Fixer Upper participant.
They don't get to keepthe furniture
Probably the most shocking thing that people don't realize about Fixer Upper is that the beautiful house that Chip and Joanna show off on reveal day isn't the house they get to keep—at least, not exactly. All the furniture and accessories that Joanna uses for staging are not automatically included.
Of course, the homeowners have the option to purchase anything they like. But that could add tens of thousands of dollars to the final price tag.
https://www.instagram.com/p/BRoQYbUgAB_/
One thing that is real?The big reveal. As Country Living reported, homeowners on the show aren'tallowed to see the work in progress, so all the screaming and crying tears ofjoy (plus that dramatic rollback of the giant poster) is all legit.
Will 'Fixer Upper' beback on the new network?
https://www.instagram.com/p/BRox7cYAr1z/
Details are scarce on what shows will be on the Gaineses new network and if Fixer Upper will make a comeback. So far we know their network will include, "quality, family-friendly programming."
If not Fixer Upper, we'll take a reality show based on Chip and Joanna's whirlwind lives right now. Even if it is a little bit fake sometimes.
Source: Read Full Article