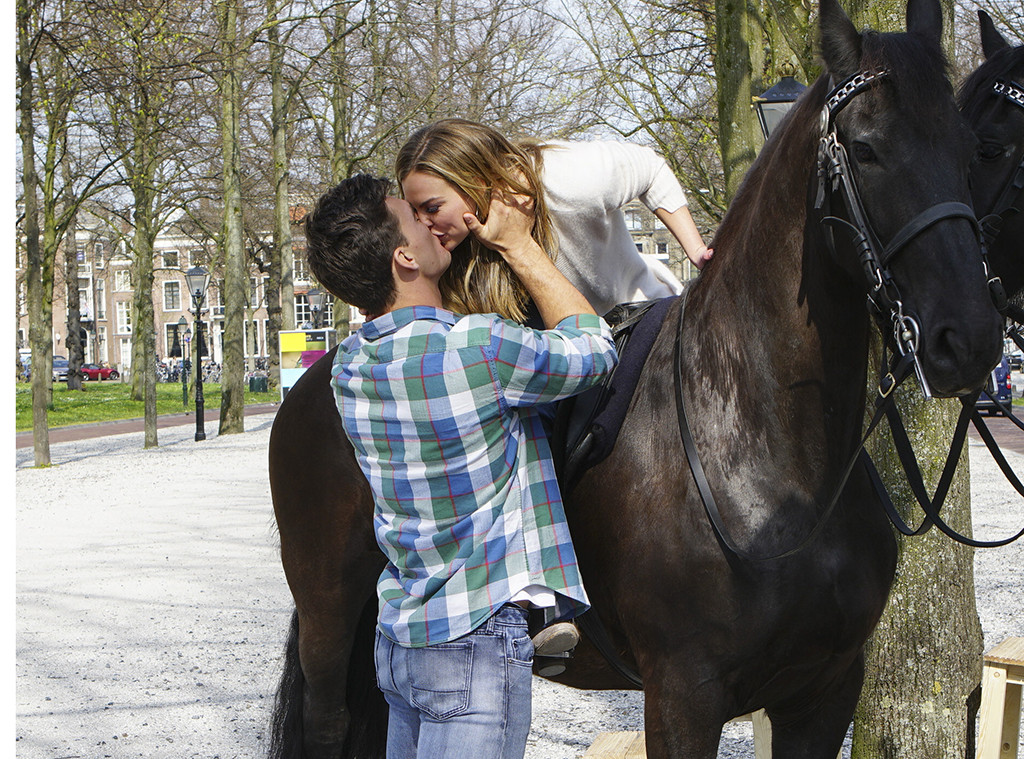 ABC
Hannah Brown has had a seriously rough season of The Bachelorette, and tonight's episode was one of the roughest, which is saying a lot.
There were a couple of bright spots, like her entire date with Tyler C. He continued to prove that he's one of the best guys this show has ever had and certainly the best guy Hannah's got, even as he was made to get over his fear of horses.
We also watched Hannah's date with Jed, which went well from Hannah's perspective at the time.
Then, things started to go really downhill.
Connor learned he would not be getting a one-on-one, and so he went to Hannah's hotel room to talk to her. The talk didn't go well for him. She pointed out how he had disappeared in group dates ever since their fairly successful date weeks ago, and said she was no longer feeling it.
Then, the guy who did get the final one-on-one of the week also went home.
Mike and Hannah seemed to have a really nice time, but then we found Hannah crying as she walked through a museum full of paintings.
"I got to, like, see all the, like, art and stuff, and I've never been surrounded by, like, so much beauty, and it's just really overwhelming," she explained. "There was this painting. It was like, Saint Catherine, and she like, is holding a sword and a bible and there's like these men in the background and they're like, all fighting, and it just, like, it really just encompassed everything that I'm going through right now, I think."
She then sent Mike home, explaining that she's just not the lady for him.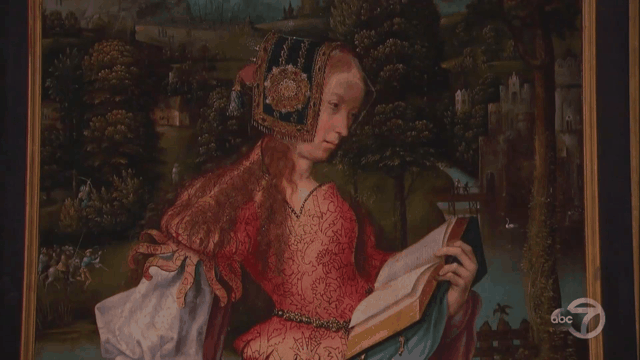 ABC
Up next, it was time for a date with Peter, Garrett, and Luke, and honestly if we were Hannah we would have faked a sickness and stayed home. It was just as bad as it was obviously going to be, with Luke claiming he's never done anything wrong and it's Garrett who's causing the problems, and then she sat down with Garrett and just wanted to know about Luke.
When she connected with Peter, that went well, and Peter got himself an early rose, which left Luke and Garrett for the typical two-on-one dinner that ends with only one man remaining.
Then, we had to listen to Luke explain that one time when God came to him in the shower, and he saw heaven in the ceiling, and we also had to hear him use the term "fleshly desires," and Hannah was INTO IT. She loved that he opened up about his faith! We knew this was coming, and we already know Luke makes it to the fantasy suite so they can have that conversation where she blows up at him.
Despite an eventual good time with Garrett, she sent him home and gave Luke the rose, and at this point the only thing that's keeping us going is that conversation that was expanded in tonight's incredible "coming up next week" trailer, in which Hannah admits she had sex in a windmill. Twice! And if Luke's opinion is that if she had sex with one of the other guys then he's gotta go, then he's gotta go! Bye Luke! Don't let the door hit you on the way out! (We cannot wait to find out who she had sex with in a windmill!)
It's gotten to the point where we can't actually listen to Luke speak, so we're not sure how Hannah's managed all of these conversations, but boy can we not wait to watch him lose his mind over her sex life.
Hopefully there was a reason we all had to go through this many episodes of this man! May Jesus still love us all.
The Bachelorette airs Mondays at 8 p.m. on ABC.
Source: Read Full Article