Debra Winger was one of the highest-paid actresses in Hollywood in the early 1980s. She starred in three wildly successful films in a row – Urban Cowboy, An Officer and a Gentleman, and Terms of Endearment. She also earned three Oscar nominations during her career.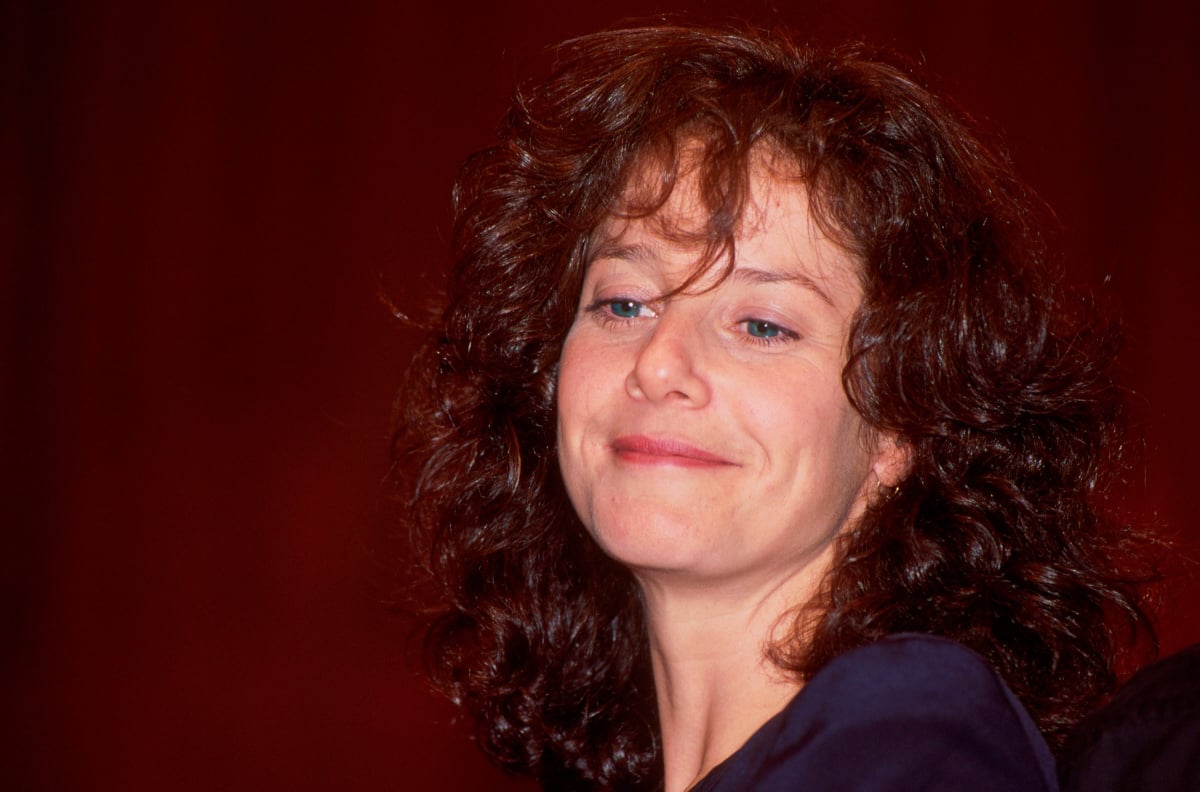 But at the age of 40, Winger shocked the industry and quit Hollywood. Still, nearly four decades after Winger's most popular films debuted, there is still fascination with an epic feud that involved the actress and one of her most famous co-stars.
Debra Winger had a reputation for being 'difficult'
Winger scored an Oscar nomination for her performance in 1982's An Officer and a Gentleman. But after the project was over,she did not have kind words for her co-star Richard Gere or the film's director, Taylor Hackford. She called Gere a "brick wall" and Hackford "an animal."
In 2002, Winger admitted to The Guardian that she and Gere had a moment when things were "not good." However, they eventually moved past it.
"The only remarks that ever made print were those that ruffled a few feathers," she explained. "I run into Richard Gere quite a lot and he half jokes: 'Are you still saying terrible things about me?' We had a moment in our life which was not good, but everyone has to get it into perspective."
Winger also noted that she "had this reputation for being difficult," but then wondered if a man would have suffered the same accusation. She believes that if she were a man, she would have been admired for speaking her mind.
There was serious drama on the set of 'Terms of Endearment'
Winger's biggest Hollywood feud began on the set of 1983's Terms of Endearment. In that film, Winger co-starred with Shirley MacLaine and they played a daughter and mother with a tumultuous relationship.
As People magazine notes, the fireworks between their on-screen characters – the free-spirited Emma Greenway and her cranky mother, Aurora – was a reflection of what was going on behind the scenes.
When Winger and MacLaine met to make the film, they did not hit it off. MacLaine was already a Hollywood legend with a 30-year career and three Oscar nominations. While Winger was a young, new rising star.
"Debra Winger? I didn't know the name," MacLaine told People in a 1984 interview. "I didn't know who she was. To see how my character would feel I was wearing all my leftover movie-star fur coats. There was Debra dressed in combat boots and a miniskirt… I thought, 'Oh my goodness.'"
That first meeting between Winger and MacLaine set the tone for the entire shoot. MacLaine was the reserved industry veteran, and Winger was the provocative young rebel.
"We knew what we were doing a lot of the time, sparring back and forth," Winger said. "It was a very gritty way of working. People at Paramount thought we were crazy."
Shirley MacLaine wrote about her feud with Debra Winger in her autobiography
In her 1995 autobiography My Lucky Stars, MacLaine wrote that Winger was demanding and would raise her voice on set. She recalled a moment when Winger yelled at her to "get over here" when it was time to hit her marks.
"'I heard you,' I said. 'I know marks when I see them,'" MacLaine wrote. "'Good,' [Winger] said. 'How's this for a mark?' She turned around, walked away from me, lifted her skirt slightly, looked over her shoulder, bent over, and farted in my face."
In 2018, Winger discussed MacLaine's claim with Andy Cohen during an appearance on Watch What Happens Live. But, when Cohen claimed it was Winger who wrote about MacLaine – and not vice versa – she called him out.
"No! I didn't write about her. She wrote about me," Winger said. "Let's try to get something straight. I mean, c'mon."
Cohen persisted, and asked about the passing gas story and a rumor that she licked MacLaine's leg while she was filming a love scene with Jack Nicholson. When he asked Winger if that was true she replied with a smile that there "was something true in there."
Both Winger and MacLaine received Oscar nominations for Terms of Endearment, but only MacLaine walked away with a statue. During her acceptance speech she declared, "I deserve this!"
Terms of Endearment is available to stream on Amazon Prime Video.
Source: Read Full Article