Carole Radziwill from The Real Housewives of New York City said she wasn't fired because she lashed out at Andy Cohen during the reunion. But instead, it came down to RHONY producers siding with Bethenny Frankel.
Frankel and Radziwill's fallout came to a head during the RHONY Season 10 reunion. And Radziwill believes that the decision came down to choosing her or Frankel.
Andy Cohen was protecting Bethenny Frankel, Carole Radziwill recalls
RHONY fans have longtime wondered if Radziwill was fired for telling producer Andy Cohen he was "full of sh*t" and pushing back at him during the reunion. But the ultimatum that ultimately got her fired didn't come from Cohen.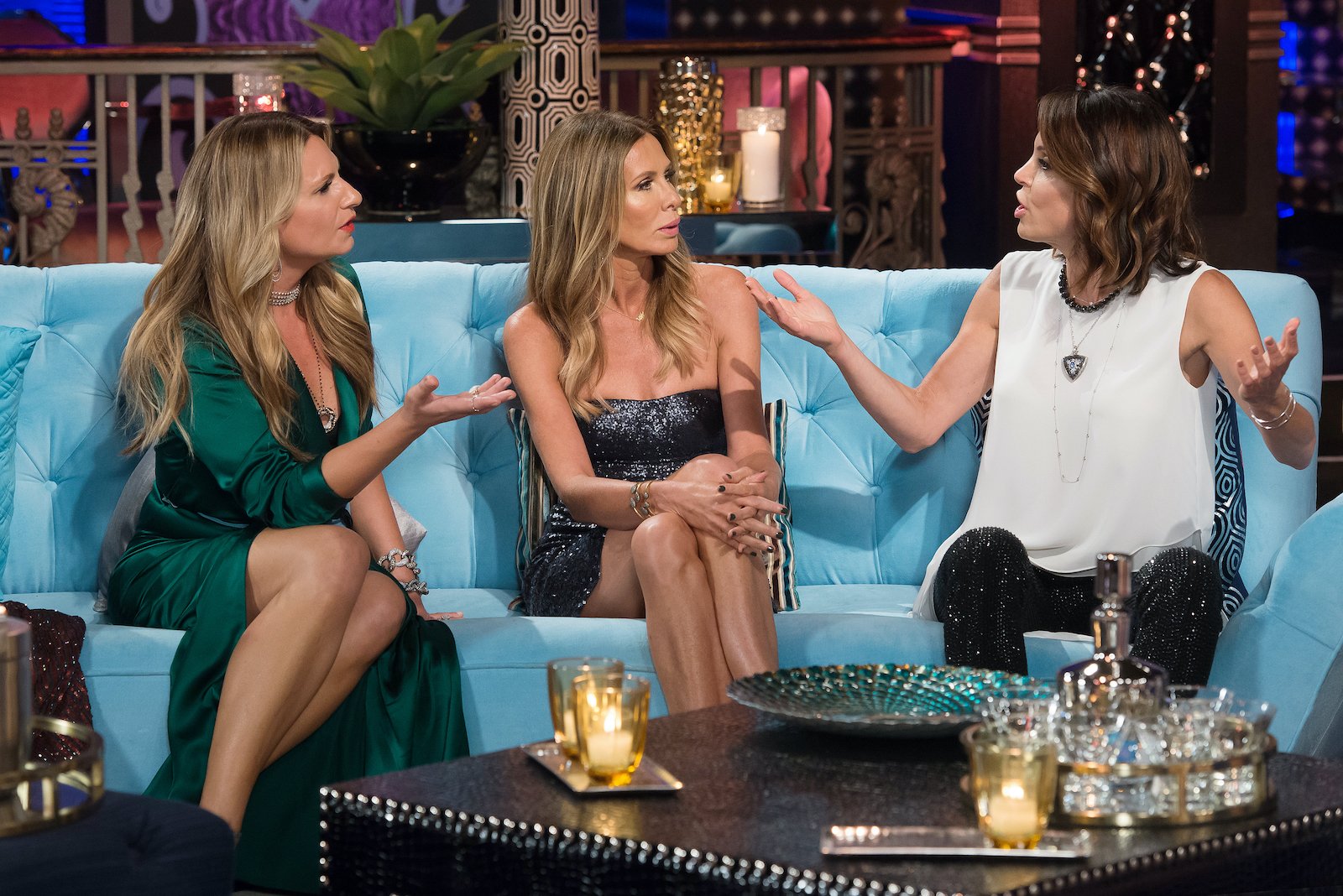 "I feel like if there was an ultimatum made it wasn't from Andy," she said on the Behind the Velvet Rope with David Yontef podcast. "Because listen, Andy's in charge. Andy doesn't have to put that in where I called him full of sh*t, f**k off. I don't know. I said a lot of things. They didn't put all of it in, but he was full of sh*t. I just called it like, he was totally bullsh*t. He was defending indefensible behavior."
Radziwill knew producers would simply protect Frankel. "I mean, I did as much as I could, but there was definitely this feeling like Andy was protecting Bethenny and I get it," she added. "You know, again, it's a brand and she's the star of the show. And I understood that. And they were going to circle the wagon. So I, even though Bravo never said that to me, obviously they wouldn't, but I always, you know, probably felt like, oh, OK, I got it. If you have to pick one it's definitely not gonna be me."
Carole Radziwill would have returned to 'RHONY' for another season?
"I would have done it again," she said about another RHONY season. "If we could come to some kind of arrangement just for the money, I probably would have. I would have hated myself for it because again, it wasn't aligning with who I was as a person. And, but, you know, I'm going to be honest. I likely would have done it another season."
"We were getting paid a lot of money at that time and just, you know, kind of mailed it in," she added. "I think they knew that I was having a lot of arguments with production with the executives at Bravo. I mean, it was really rough. And I remember in the season during when we were filming all the producers were like, 'This is your best season, so good.'"
"I'm like, 'God, you're really getting in there. And like, I was like, oh, when the producers are telling you, it's really great. It's not going to be good for you in your life.' And, you know, I think it was time for me to go," she admitted. "You know, but again, I probably have they not made that decision, whether it was an ultimatum or not."
She was gaslit at the 'RHONY' reunion
Radziwill said she felt gaslit at the reunion. "That reunion was gaslighting," she recalled. "Like you can't imagine, like I have been gas lit, obviously you're on a reality show where women are saying things that, like, 'You said – and you're like, I didn't say that.' Or that never happened. That happens every episode through all the years. But the gaslighting, the concentration of gaslighting that went into to that was focused directly on me. And that reunion was so intense. And I remember even after the reunion, it's funny because I always held them to the same standard as 20/20 or 60 Minutes."
"I'm like, these are the facts," she recalled telling producers. "And they're like, we don't care about the facts, Carole." Radziwill said she sent an email blast to just about every producer at Bravo after the reunion. "To Andy and everyone at production and the executives in charge of Bravo with, you know, video clips of the show," she said. "What was said, what wasn't said, well, you know, all this stuff. But I feel like I knew that it was, it was done."
Source: Read Full Article