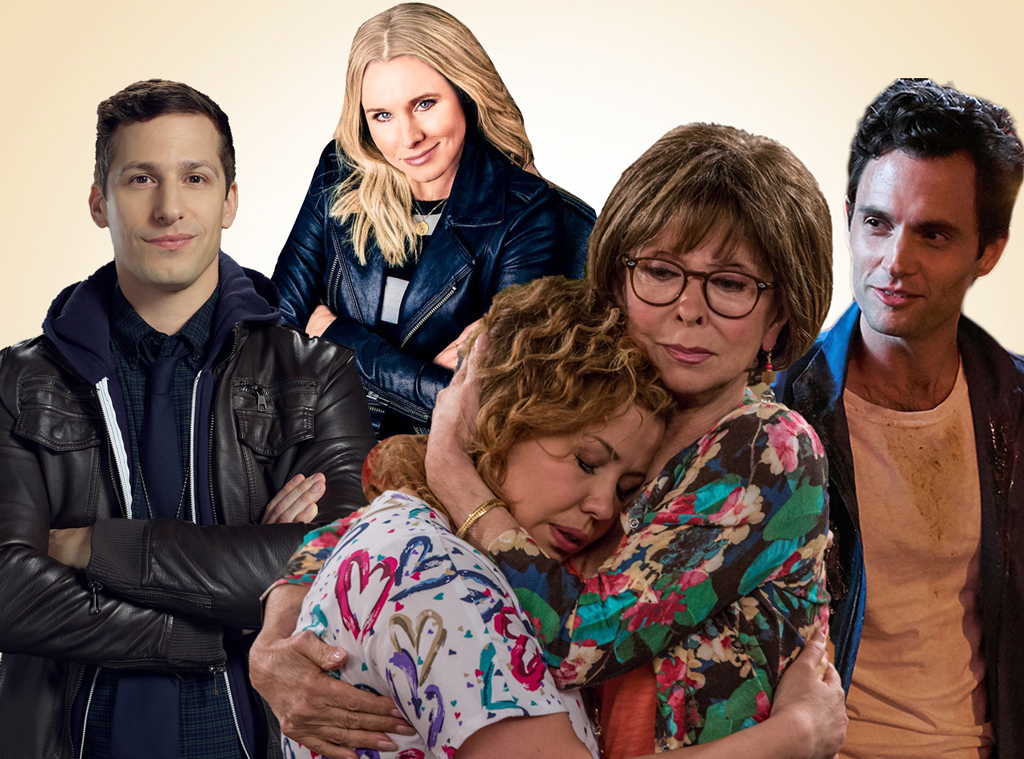 ¡Dale! The Alverazes are back!
A year after Netflix gave our favorite Cuban-American family an eviction notice with the cancellation of One Day at a Time, their critically-acclaimed reboot of Norman Lear's 1975 sitcom, the show is ready to roar back to life as a new member of the Pop family. Beginning on Tuesday, March 24, the long-awaited fourth season of the charming series kicks off, joining a programming block that features the network's outgoing hit Schitt's Creek. And from the looks of things, the cast couldn't be happier with their new home.
"Tomorrow is the day mi Gente," star Justina Machado, who plays single mom and war vet Penelope, wrote on Instagram the day before the big premiere. "We are so excited and proud of what we did and we hope to do a lot more."
She's not the only one to be singing the new season's praises, with her co-stars Rita Moreno, Todd Grinnell, Isabella Gomez, Marcel Ruiz and Stephen Tobolowsky all celebrating on social media.
While ODAAT's road to resurrection is certainly unique–usually Netflix is the one saving the shows, not canceling shows that need saving–the comedy is hardly the first series in the history of TV to find a new lease on life on a new network. As we count down the minutes until the Alvarezes are back in our living room, let's take a look at the long list of shows who've come before them!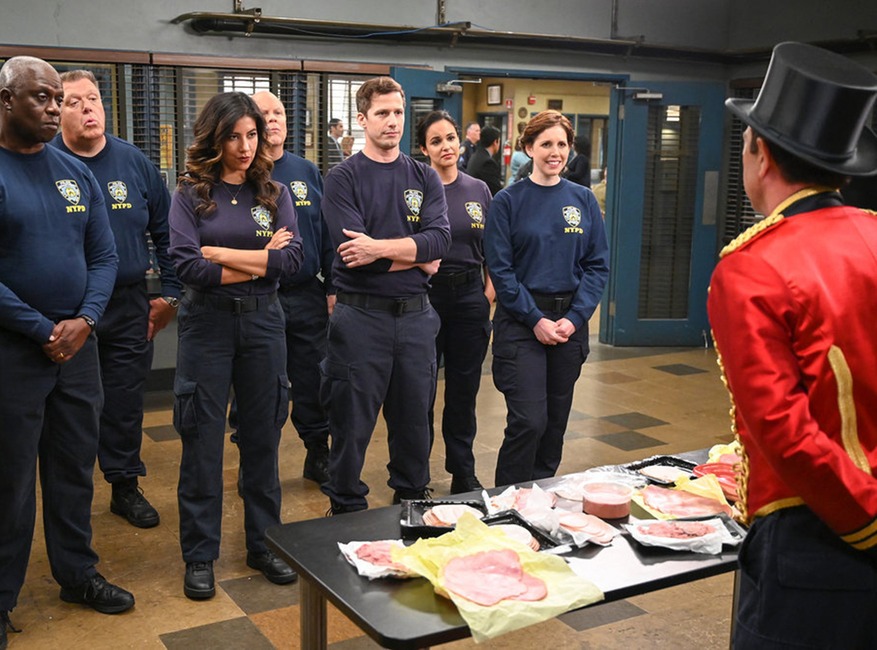 NBC
Brooklyn Nine-Nine
After five seasons, Fox canceled the Universal Television-produced cop comedy starring Andy Samberg and Andre Braugher in May 2018. A day later, NBC announced that it would be saving the series and ordering a sixth season. The show is currently in its seventh season on the network, with an eighth already commissioned.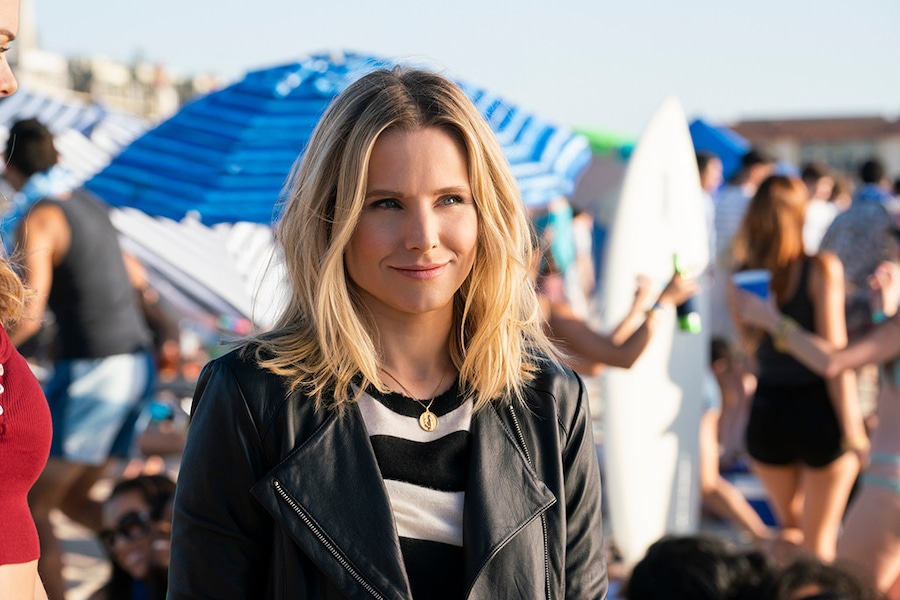 Hulu
Veronica Mars
12 years after Kristen Bell's titular sleuth was given the ax on The CW (already its second network, where it aired its third season after surviving the UPN-WB merger), she and much of the cast were reunited for an eight-episode fourth season on Hulu. The series revival came five years after a feature film was released thanks, in part, to a massive Kickstarter campaign. Despite the media attention paid to Hulu's revival, the streaming service has no plans to order a fifth season as of press time.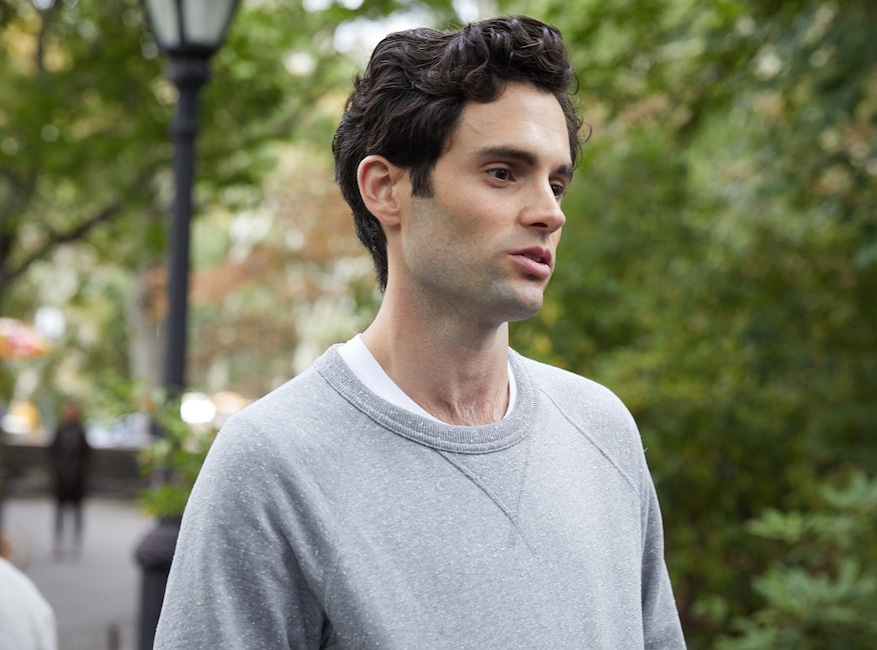 Lifetime
You
Nobody watched this thriller starring Penn Badgley when it originally aired on Lifetime in September 2018, prompting the cable network to cancel it. However, it found new life once it hit Netflix, becoming a viral sensation. Sensing a sure thing when they see it, the streaming service commissioned the scrapped second season, based on author Caroline Kepnes' follow-up novel Hidden Bodies, which debuted in December 2019. A third season of the hit has already been ordered.
Article continues below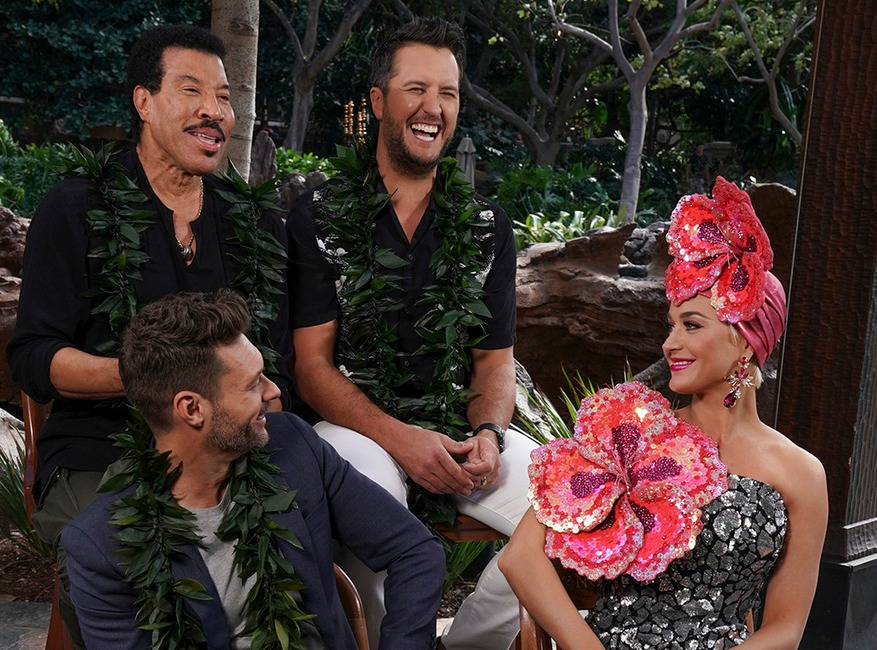 ABC
American Idol
When Fox axed its history-making reality hit after 15 seasons in 2016, ABC stepped right in to make one network's trash into their treasure. With longtime host Ryan Seacrest joined by new judges Katy Perry, Luke Bryan and Lionel Richie, a revived Idol debuted on the Alphabet network in 2018. The show is currently in its third season on its new home and 18th overall.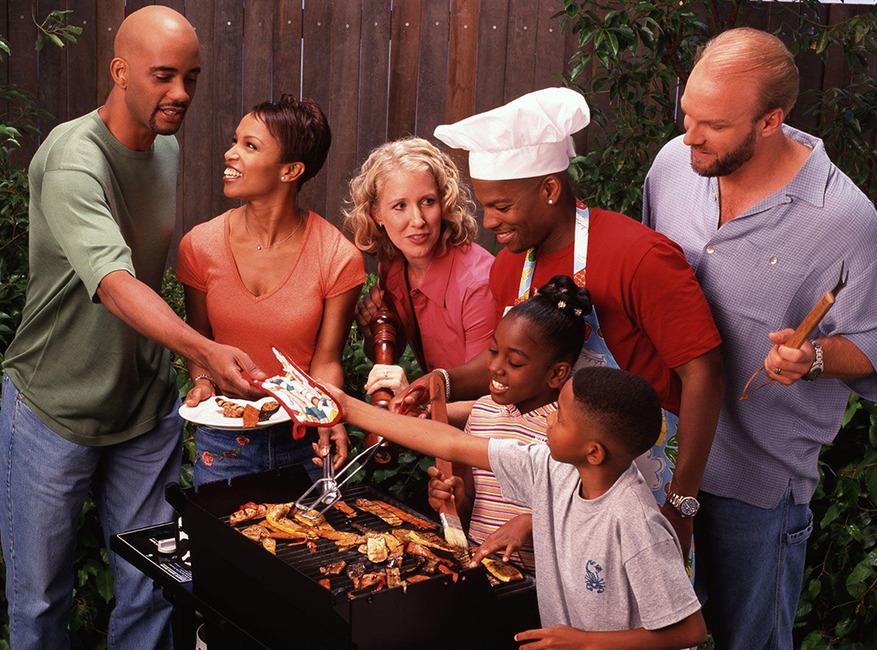 20th Century Fox Television/Kobal/Shutterstock
The Hughleys
Comedian D.L. Hughley's family sitcom aired on ABC for two seasons before getting canceled in 2000. The show was then rescued by UPN, where it ran for an additional two seasons before concluding for good in 2002.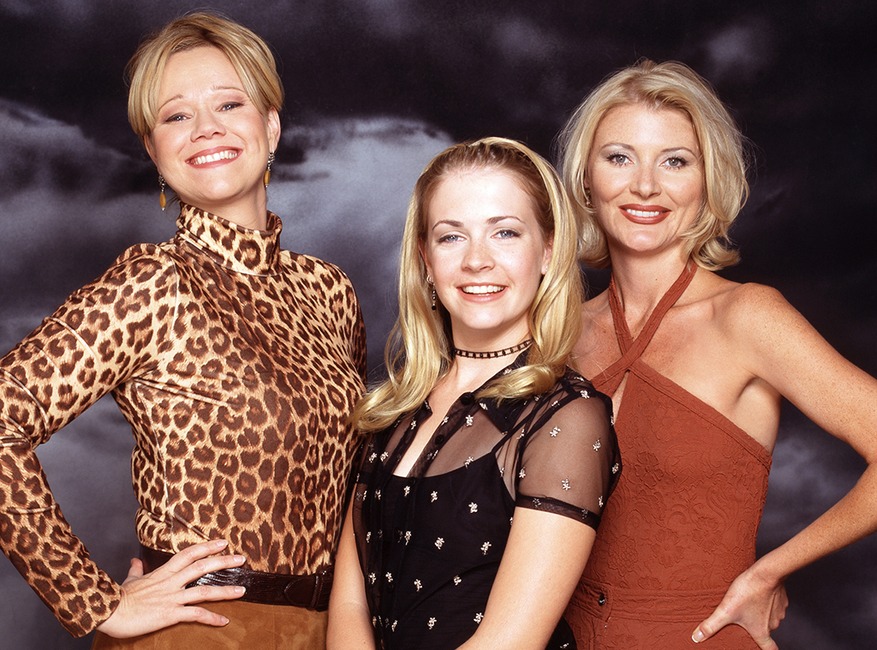 Bob D'Amico/Walt Disney Television via Getty Images
Sabrina the Teenage Witch
After getting its start as a part of ABC's TGIF lineup in the fall of 1996, the comic book adaptation starring Melissa Joan Hart was canceled after four seasons before rebounding on The WB for an additional three. The show signed off for good in 2003.
Article continues below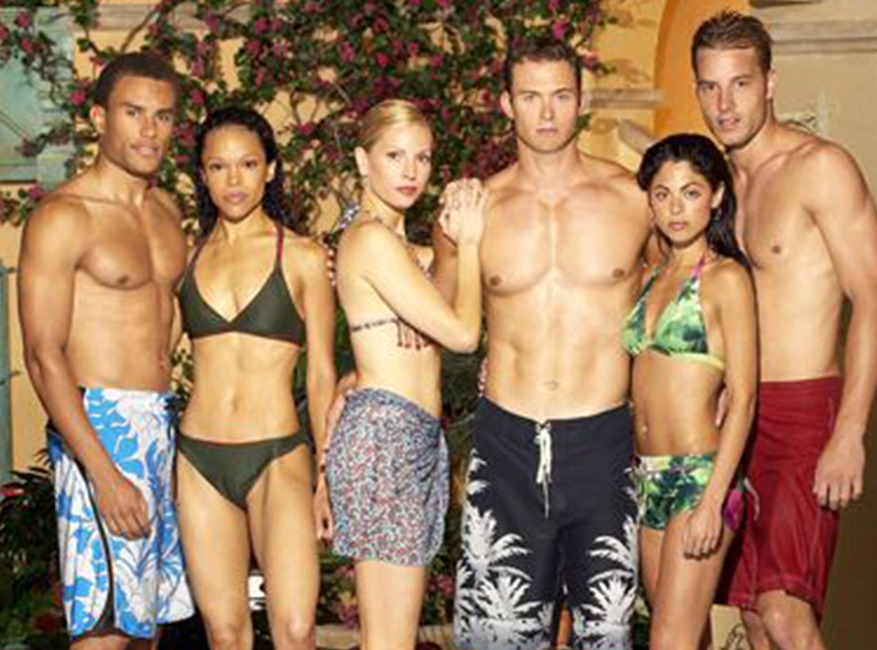 NBC Studios
Passions
After NBC took daytime viewers to the soapy and increasingly supernatural seaside town of Harmony in the summer of 1999, it pulled the plug in early 2007. However, DirecTV decided to step in and save the series, so after the final episode aired on NBC on September 7 of 2007, the first new one aired on the satellite cable provider's 101 Network on Sept. 17. That December, however, DirecTV decided not to renew the show's contract and the final episode of the last daytime soap ever created for American television aired the following August.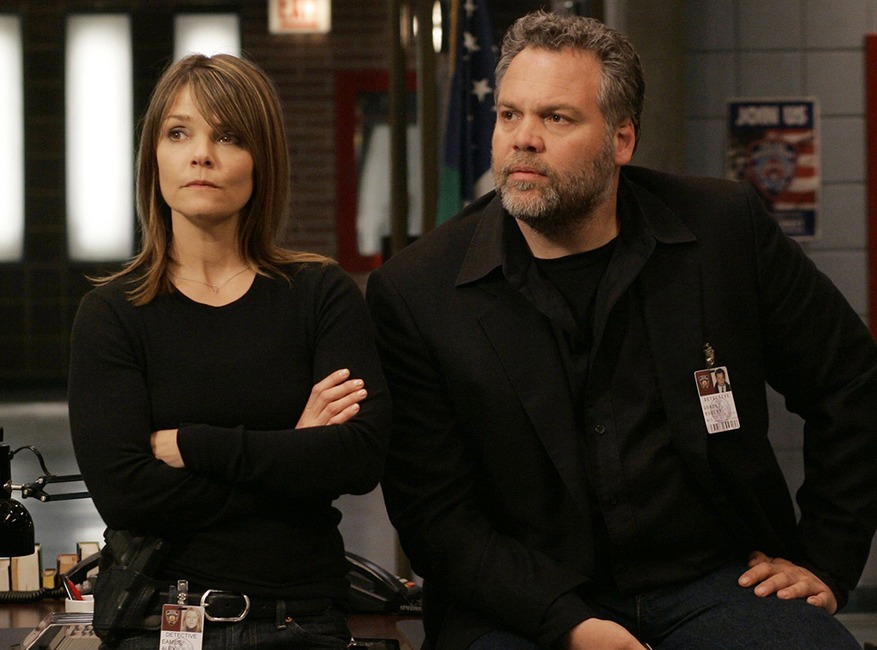 Will Hart/Nbc/Universal/Kobal/Shutterstock
Law & Order: Criminal Intent
After six seasons of the third series in Dick Wolf's long-running Law & Order franchise on NBC, the network decided to punt the show over to cable network cousin USA, where it ran for three more seasons. The final episode aired in June 2011.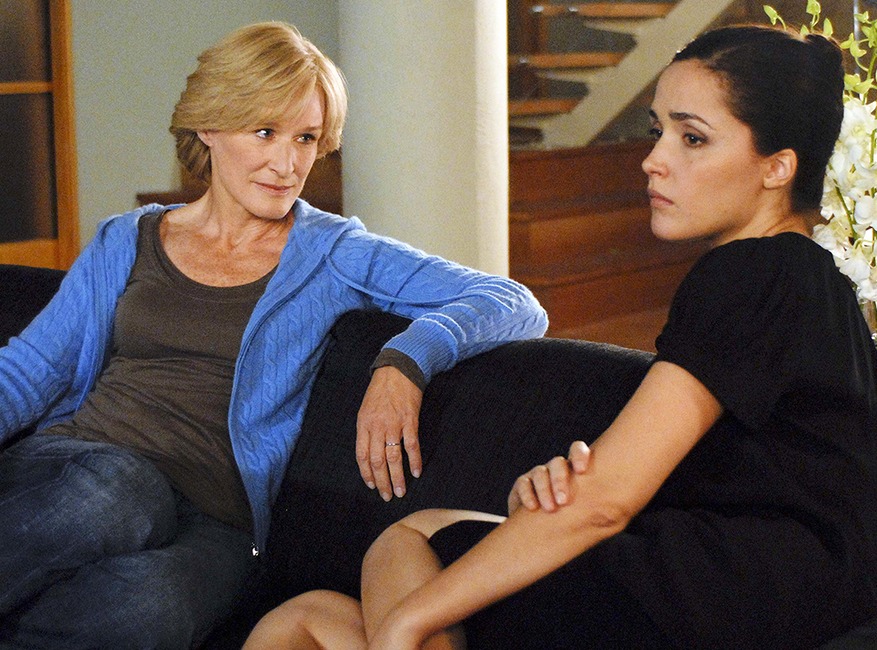 Moviestore Collection/Shutterstock
Damages
The Glenn Close and Rose Byrne-starring legal thriller ran for three seasons on FX before being canceled in 2010. However, producers Sony Pictures Television made a deal with DirecTV for the show to begin airing on their newly-christened Audience Network (formally 101 Network), where it ran for two more seasons before wrapping conclusively in 2012.
Article continues below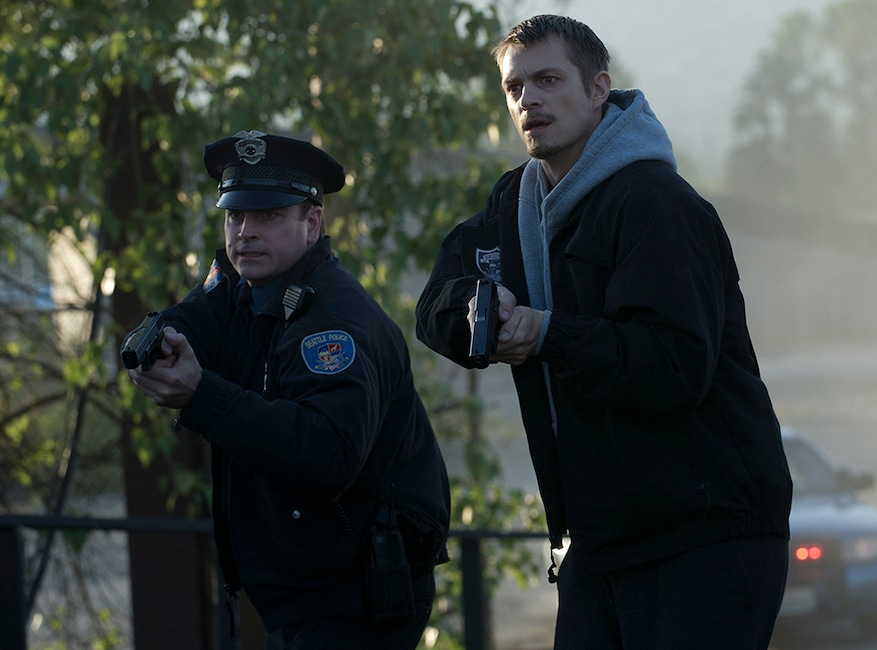 Carole Segal/AMC
The Killing
After three seasons on AMC–the third coming after the cable network reversed course on an initial cancellation decision–the moody mystery starring Mireille Enos and Joel Kinnaman was rescued by Netflix for a fourth and final season that dropped on the streaming service in 2014.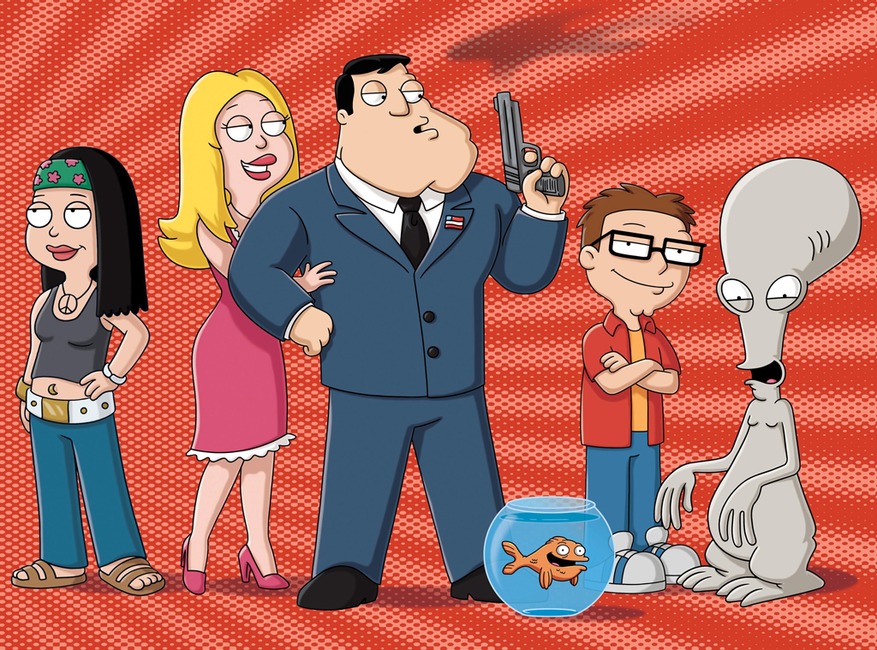 20th Century Fox/Kobal/Shutterstock
American Dad!
After 11 seasons on Fox, Seth MacFarlane's Family Guy follow-up made the move to TBS, where it began its 12th season in October 2014. The animated comedy was renewed for an 18th and 19th season in early 2020.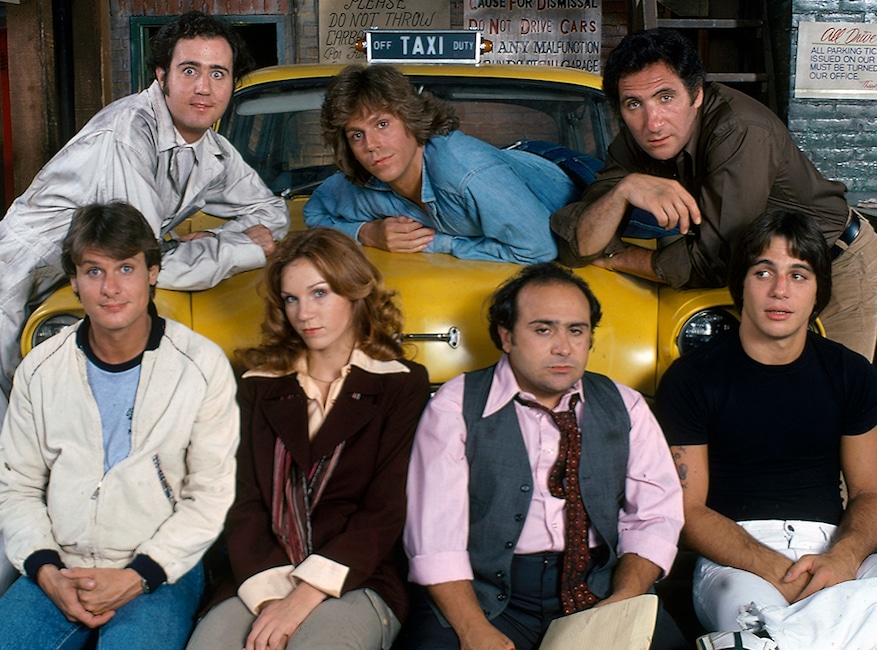 Walt Disney Television via Getty Images Photo Archives/Walt Disney Television via Getty Images
Taxi
The iconic sitcom starring Danny Devito, Tony Danza and Andy Kaufman aired for four seasons on NBC beginning in 1978. It made the move to ABC for a fifth season that would ultimately be its last.
Article continues below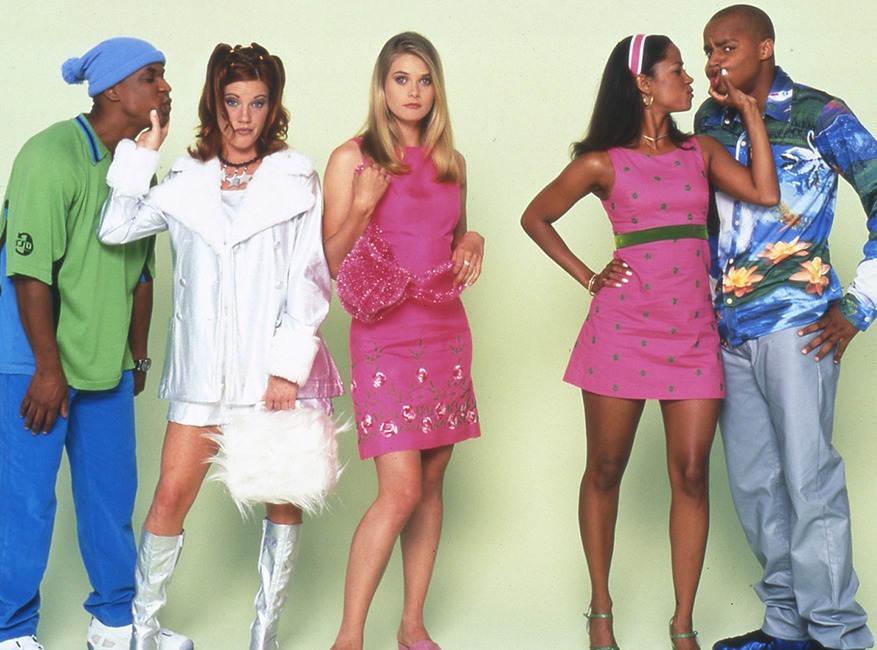 CBS Photo Archive/Getty Images
Clueless
After Clueless became a box office smash and turned Alicia Silverstone into a star, a series was rushed to TV by creator Amy Heckerling, airing as a part of ABC's TGIF lineup for its first season in 1996. Without Silverstone as Cher (Rachel Blanchard replaced her), the show didn't take off as the network had hoped and was canceled, with UPN swooping in. It ran for an additional two seasons on the now-defunct network before ending for good in 1999.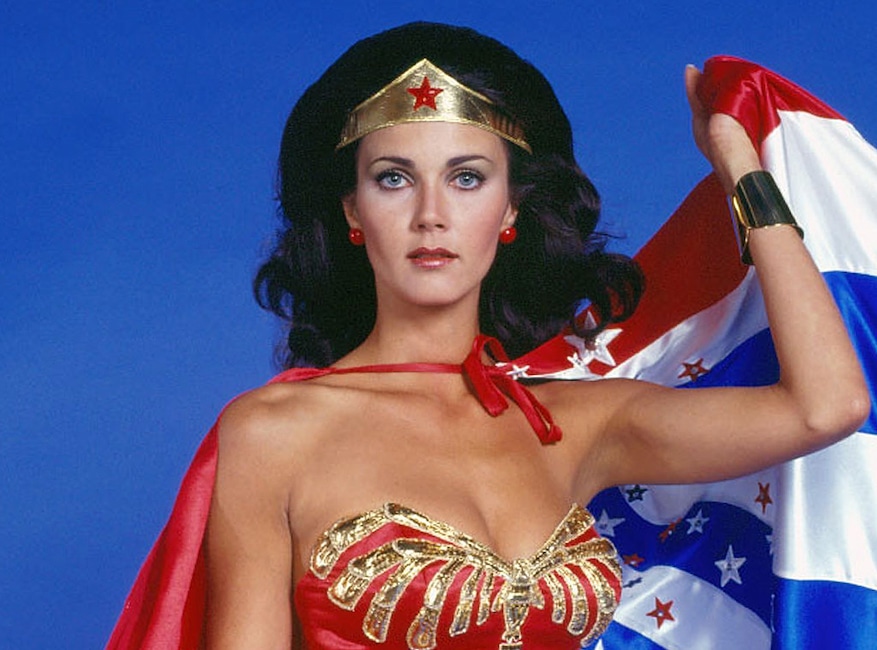 CBS via Getty Images
Wonder Woman
After debuting on ABC in 1975, Lynda Carter's iconic superhero made the leap to CBS for its second and third seasons, bringing only co-star Lyle Waggoner with her. The show changed its name (to The New Adventures of Wonder Woman) and time period (from the 1940 to '70s) in the process. It spent two seasons on its new home before it was canceled for good in 1979.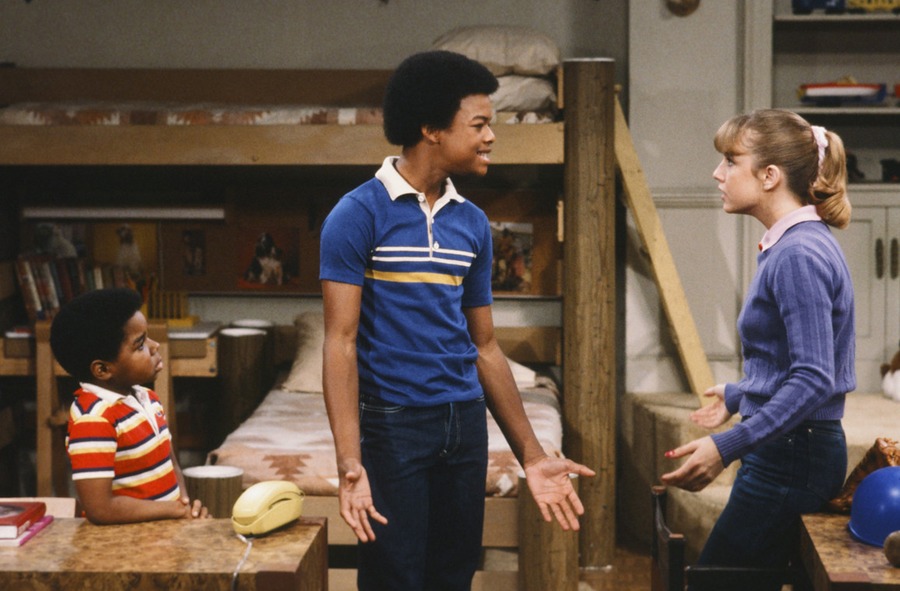 Paul Drinkwater/NBC/NBCU Photo Bank
Diff'rent Strokes
Airing on NBC from 1978 to 1985, the family comedy that made Gary Coleman a household name was given picked up by ABC for an eighth and final season after the Peacock network cut the show loose due to poor ratings. In March 1986, it finally ended for good.
Article continues below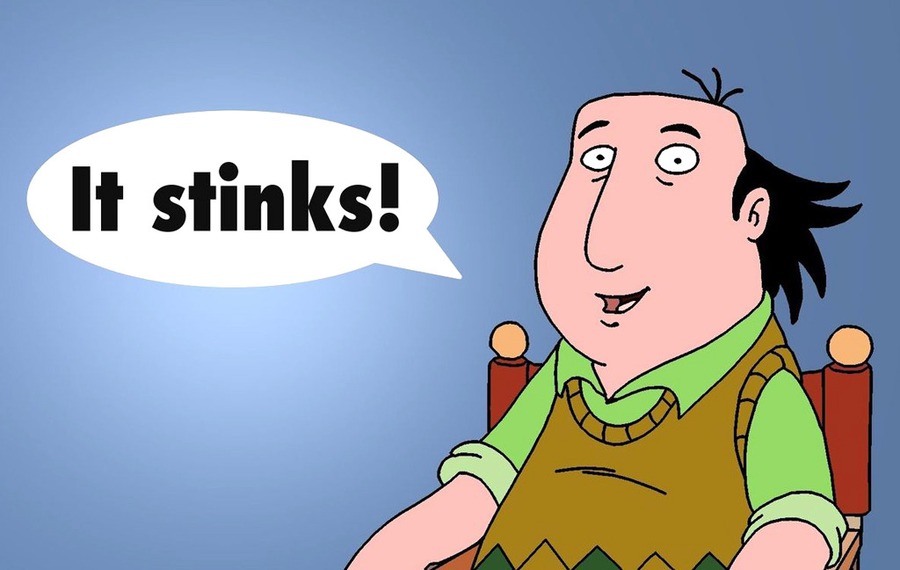 Columbia Pictures Television
The Critic
Halfway through the first season of this 1994 animated comedy from former Simpsons showrunners Al Jean and Mike Reiss and starring Jon Lovitz, ABC canceled the series. With 10 episodes of 23 produced left to air, Fox picked the show up and it finished its run in March 1995. It was then canceled for good.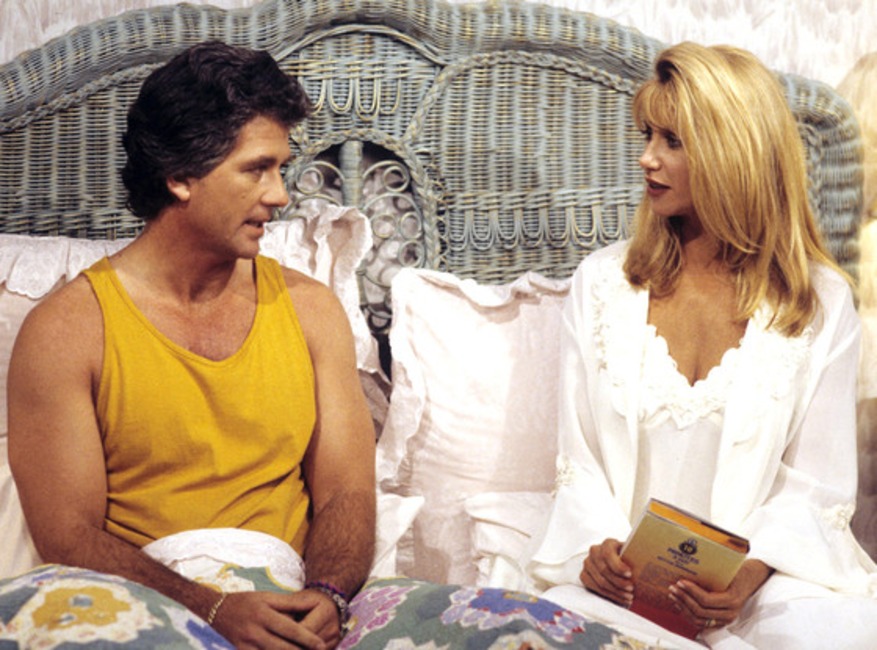 ABC Photo Archives
Step by Step
After six seasons spent as a part of ABC's TGIF line-up (from 1991-1997), this family comedy starring Suzanne Somers and Patrick Duffy was given a short-lived reprieve when CBS ordered a seventh season to help launch a rival Friday night line-up called the CBS Block Party. The show was canceled in 1998 as ratings continued to erode.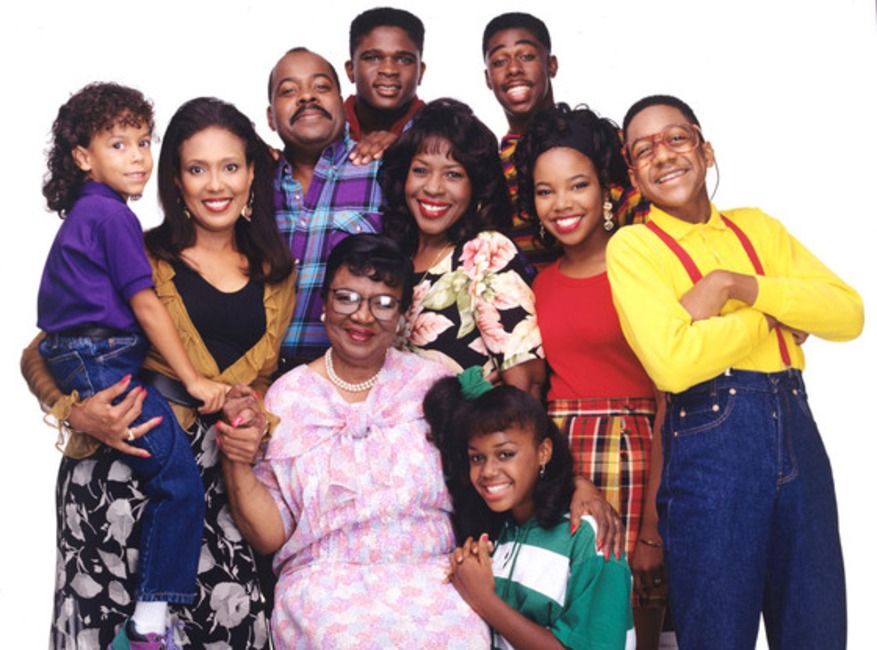 Family Matters
After eight seasons on ABC, the Winslows and their intrusive neighbor Steve Urkel made the leap with Step by Step in 1997 (both shows were produced by Miller-Boyett Productions) to CBS. And like Step by Step, it only lasted a season at its new home.
Article continues below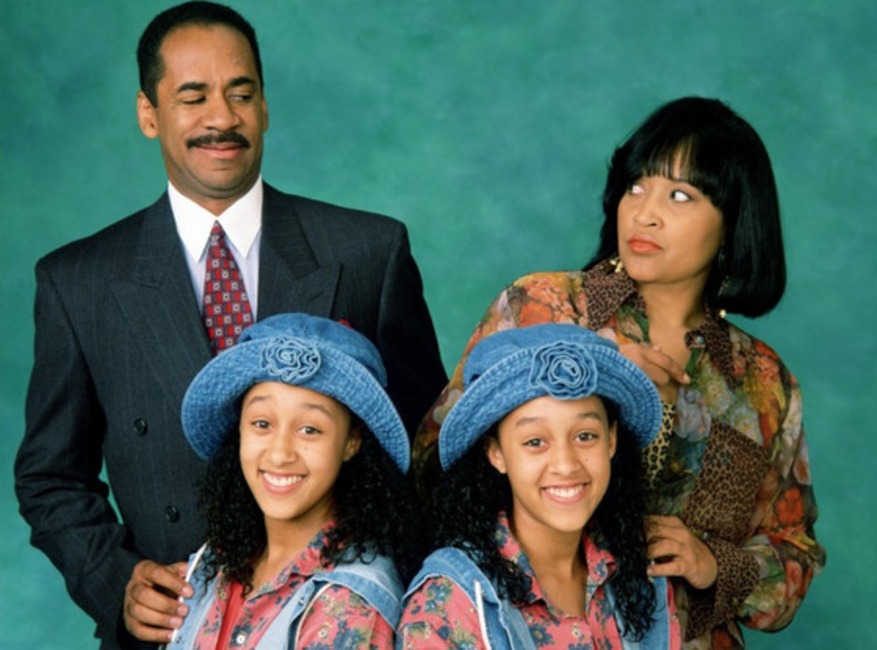 CBS
Sister, Sister
The sitcom that introduced the world to Tia and Tamera Mowry debuted on ABC as a midseason replacement in April 1994. It aired its final episode on the network a year later and was canceled, only to be picked up by a fledgling WB, where it ran for four more seasons. It eventually went off the air for good in 1999.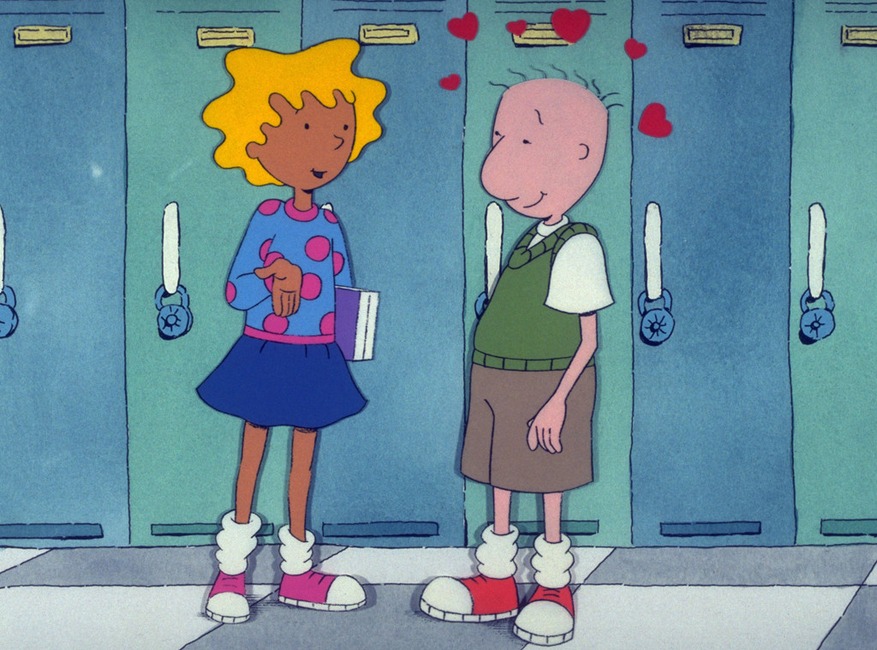 Nickelodeon
Doug
Though it debuted on Nickelodeon in 1991 as a part of the network's first wave of original programming alongside Rugrats and Ren & Stimpy, the beloved coming-of-age cartoon was acquired by Disney and, after its fourth season, began airing on ABC as a part of the network's Saturday morning line-up. Beginning in 1996, it spent three years as a top-rated show before wrapping up in 1999.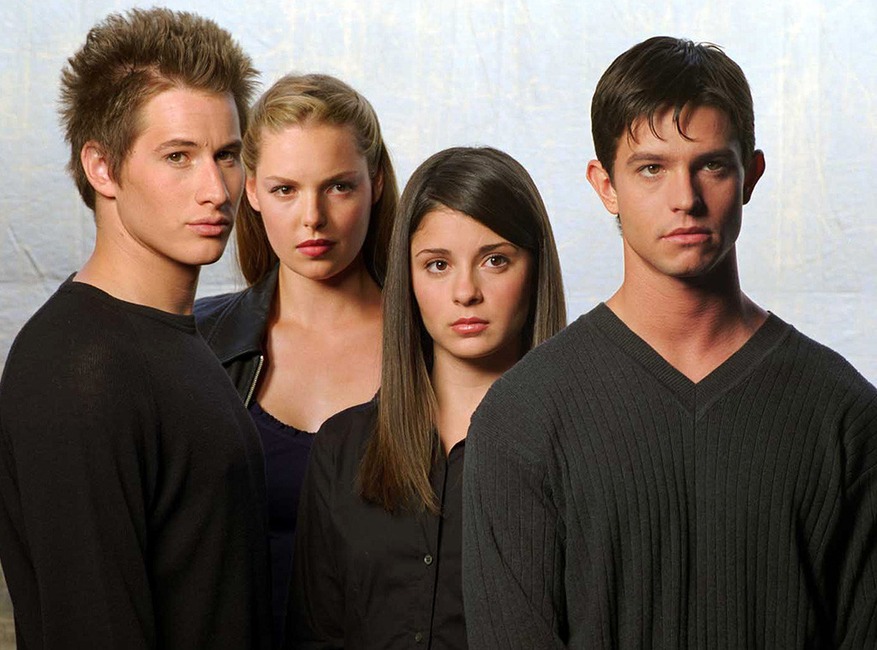 ZUMA Press/ZUMAPRESS.com
Roswell
The sci-fi series based on Melinda Metz's books debuted on the WB in October 1999 and ran for two seasons. It was canceled in 2001 due to low rating, but quickly scooped up by UPN, which aired one final season. A reimagining of the show currently airs on the CW.
Article continues below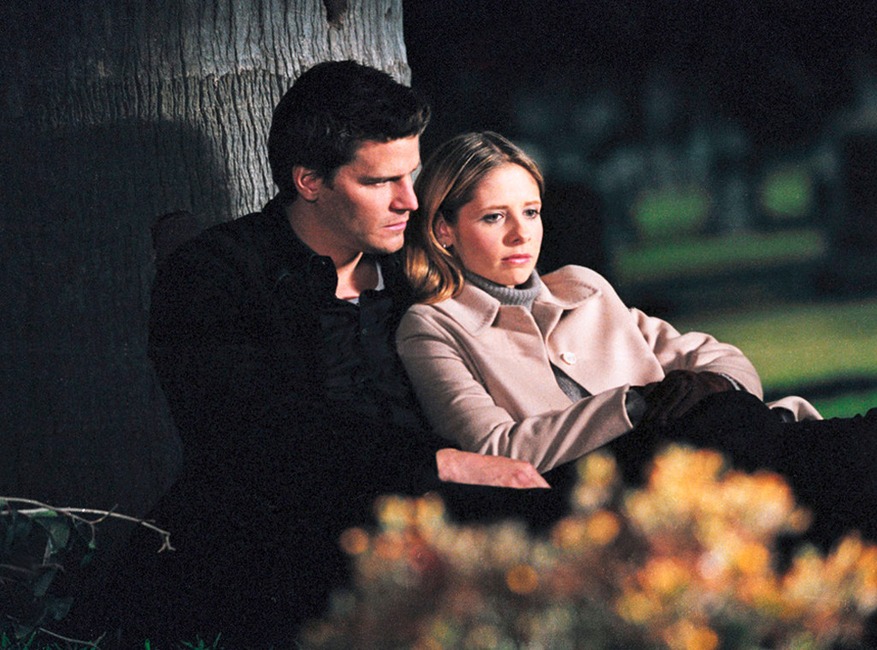 Richard Cartwright/WB
Buffy the Vampire Slayer
After five seasons on the WB, the beloved series starring Sarah Michelle Gellar spent its summer vacation in 2001 making the leap to UPN. It aired on that network for two more seasons.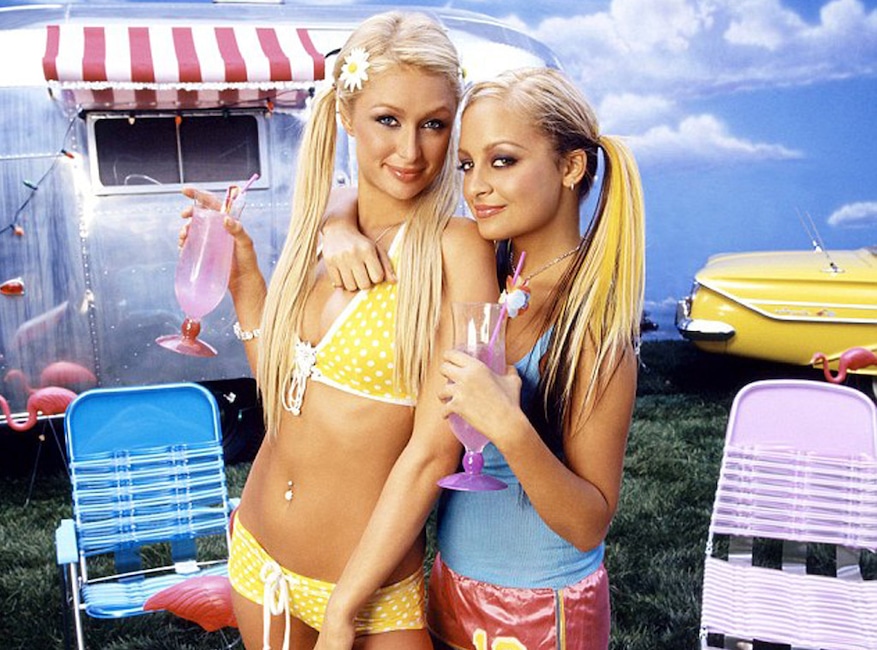 Fox Broadcasting/Sam Jones
The Simple Life
Paris Hilton and Nicole Richie were introduced to the world on Fox in December 2003, but after three seasons there, the show was canceled and quickly snatched up by E!, where it ran for two more seasons.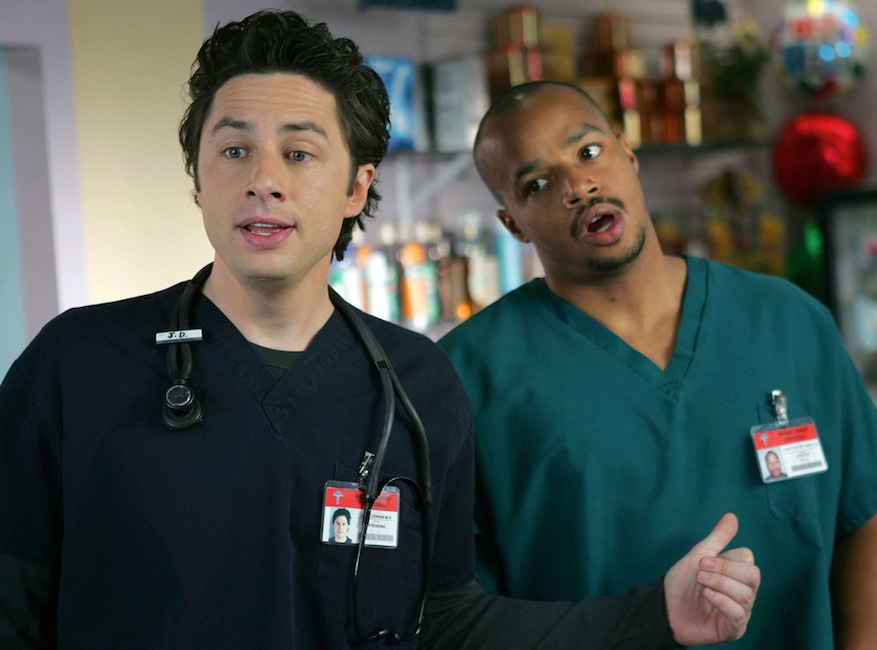 NBC
Scrubs
After seven seasons, NBC announced that it would not be picking up the Peabody Award-winning medical comedy that launched Zach Braff's career. So the Walt Disney Television production found a new home on ABC for an eighth and final season to allow the show to say a proper goodbye. However, despite giving it a true series finale, ABC picked the show up for a second season that attempted to reboot the series by injecting it was a handful of new characters. It was not received well and the show was canceled for good in 2010.
Article continues below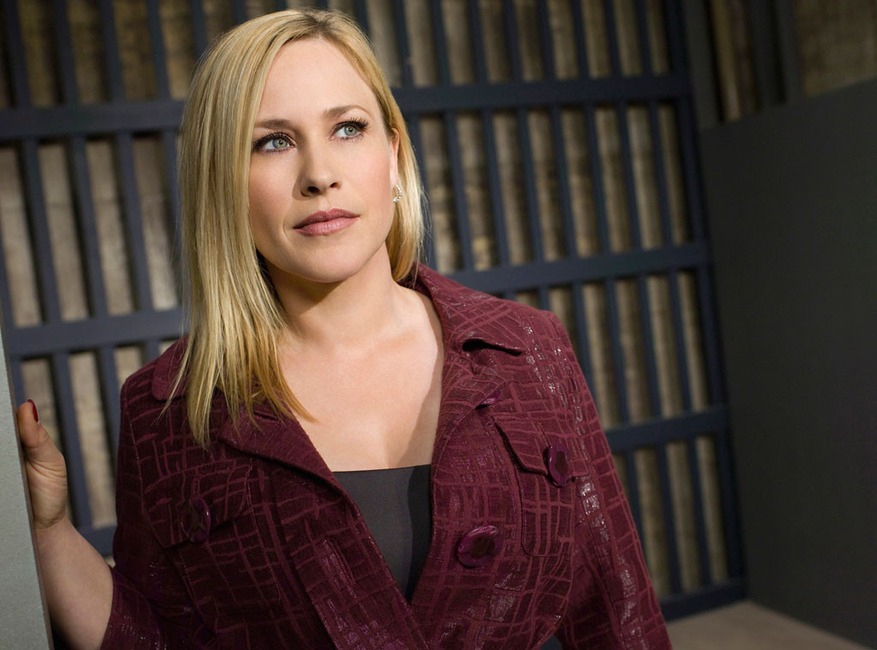 Mitchell Haaseth/NBC
Medium
After five seasons on NBC, Patricia Arquette's supernatural procedural was canceled in 2009. However, as it was produced by CBS Television Studios, a deal was made for CBS to pick the show up that fall. It spent two more seasons at its new home before ending for good in 2011.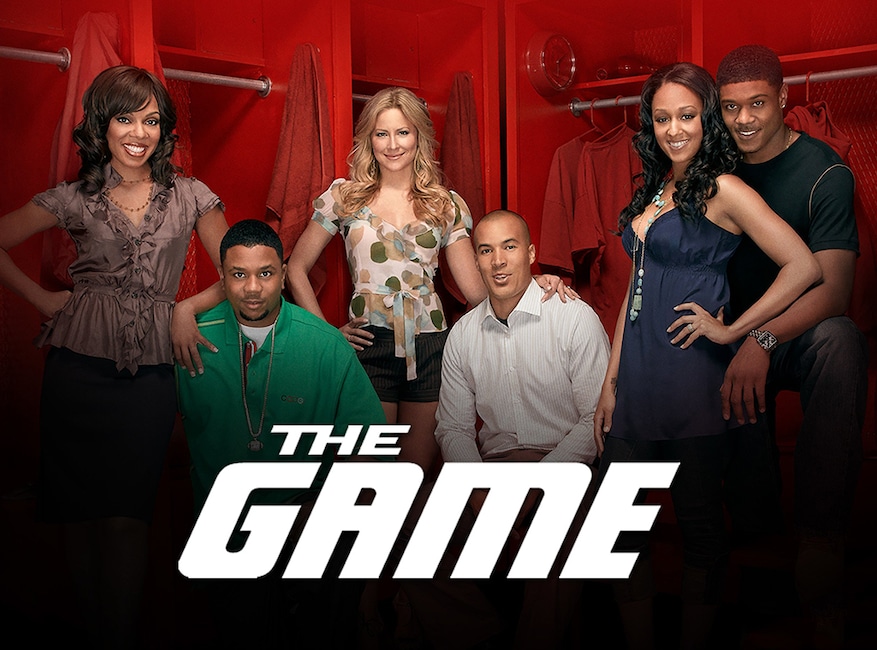 The Game
Premiering in 2006, the dramedy from Mara Brock Akil was one of only two new series to be a part of the CW's first line-up ever. After three seasons, the network canceled the show in 2009, but BET quickly stepped in and made a deal to produce a fourth season. Debuting in 2011, its premiere was the most-watched in cable television history for a sitcom with 7.7 million viewers. It lasted six seasons total at its new home before ending for good in 2015.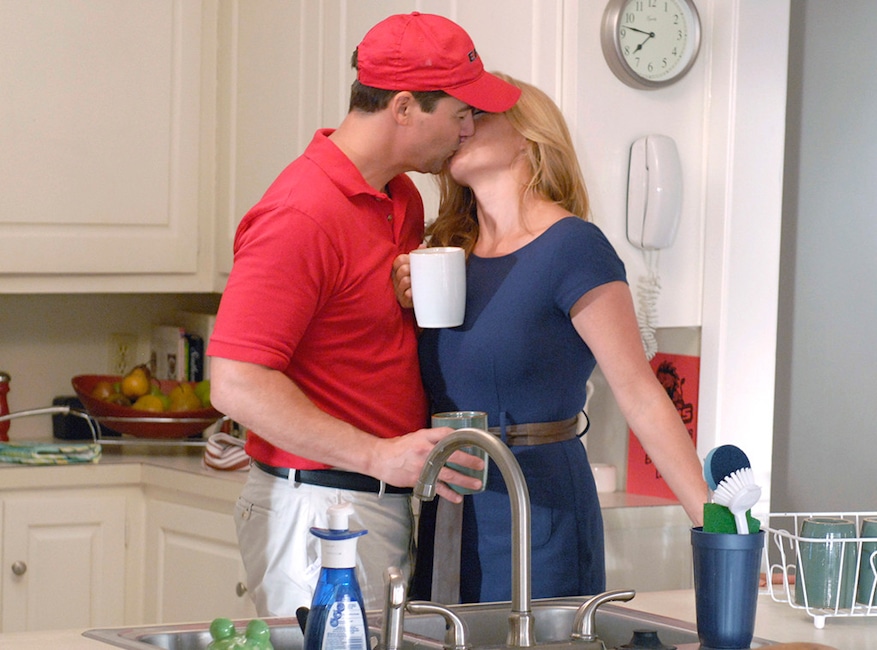 Bill Records/NBC
Friday Night Lights
After two critically-acclaimed but criminally under-watched seasons on NBC, the football drama was in danger of cancellation until DirecTV's stepped up in 2008 and made a deal to co-produce the series, with each new season debuting first on the satellite TV provider's 101 Network before airing on NBC at a later date. The show eventually ran for five seasons total, wrapping up for good in 2011.
Article continues below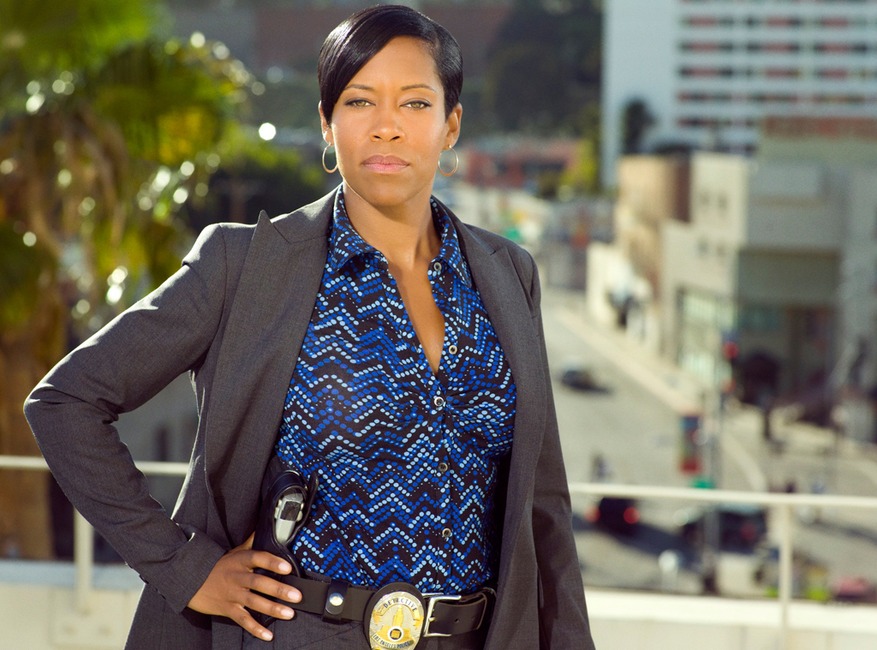 JOHN WELLS PRODUCTIONS/WARNER BROSS TELEVISION/ZUMA
Southland
Intended to be ER creator John Wells' successful follow-up to that groundbreaking series–he served as EP here–the police drama debuted on NBC in the spring of 2009, was renewed for a second season and then abruptly canceled by the network six episodes into production on that new season. A month later, TNT announced it had made a deal to acquire all the episodes previously aired or produced and began airing on the cable network in early 2010. The show, which counted Regina King and Ben McKenzie among its stars, eventually ran for five seasons in total before being canceled in 2013.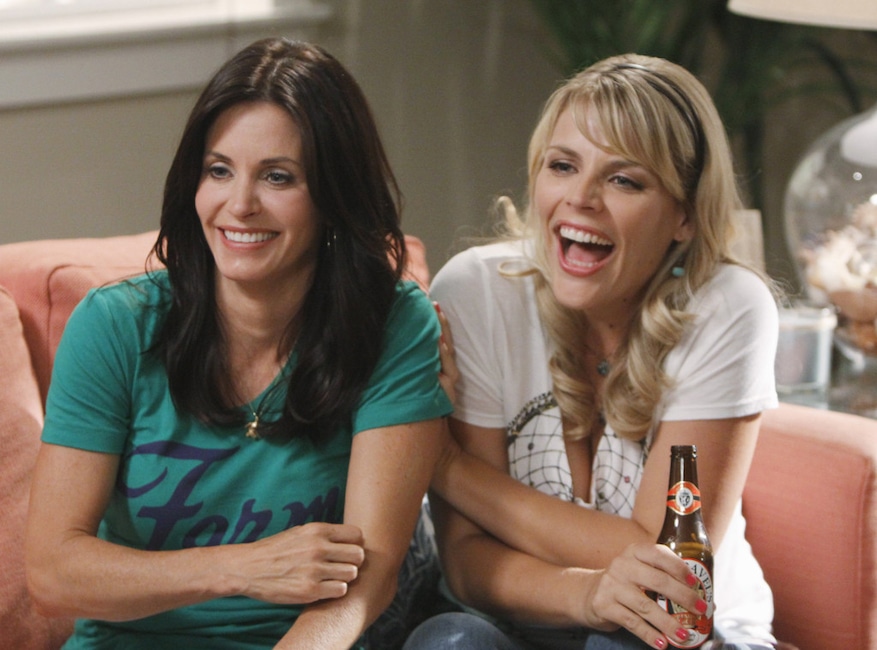 Michael Desmond/ABC
Cougar Town
After three seasons spent on ABC, the Courteney Cox-starring comedy was canceled in May 2012. Two days later, TBS picked the show from Scrubs creator Bill Lawrence for a fourth season. The show ended for good in 2015 after six seasons total.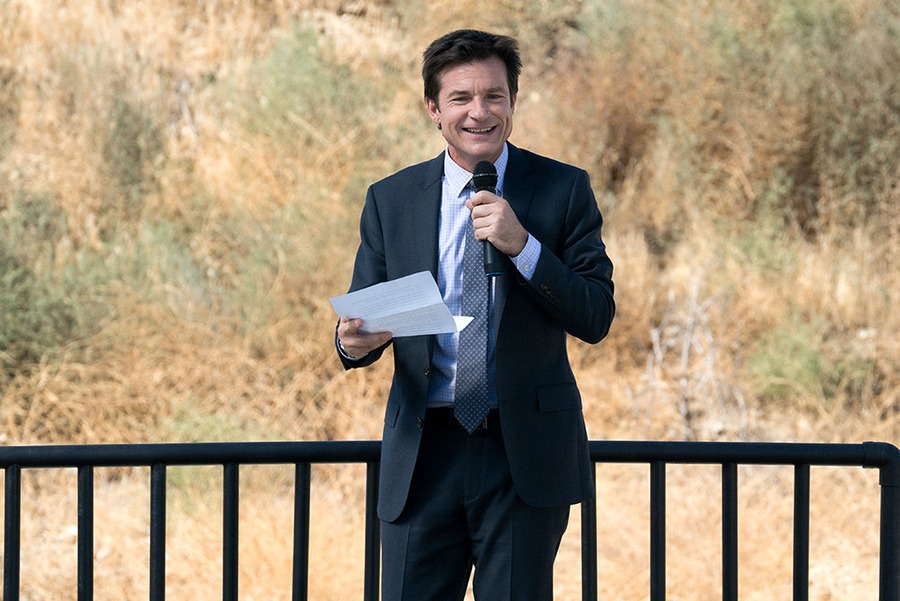 Netflix
Arrested Development
After three incredibly low-rated seasons on Fox, the critically-beloved meta-comedy starring Jason Bateman was given the boot in 2006. However, in 2011, Netflix decided to give the Bluths another chance and a fourth season aired on the streaming service in 2013. Five years later, the show returned for a fifth season that aired in two installments.
Article continues below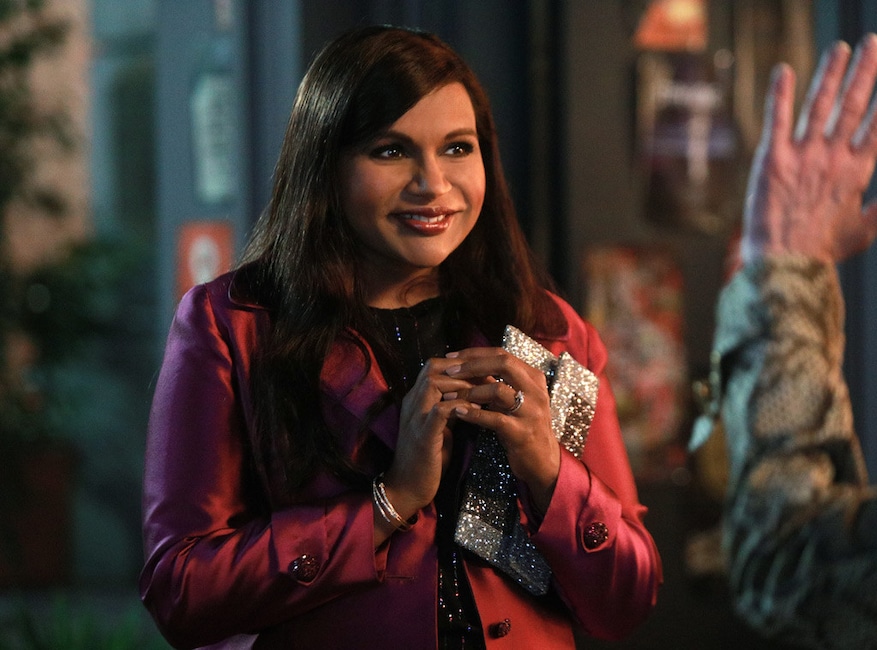 Universal Television/Hulu
The Mindy Project
Mindy Kaling's comedy spent three seasons on Fox before it was canceled in 2015. Shortly after it was given the ax, Hulu stepped in and commissioned a fourth season. It eventually ran three more seasons on the streaming service before concluding in 2017.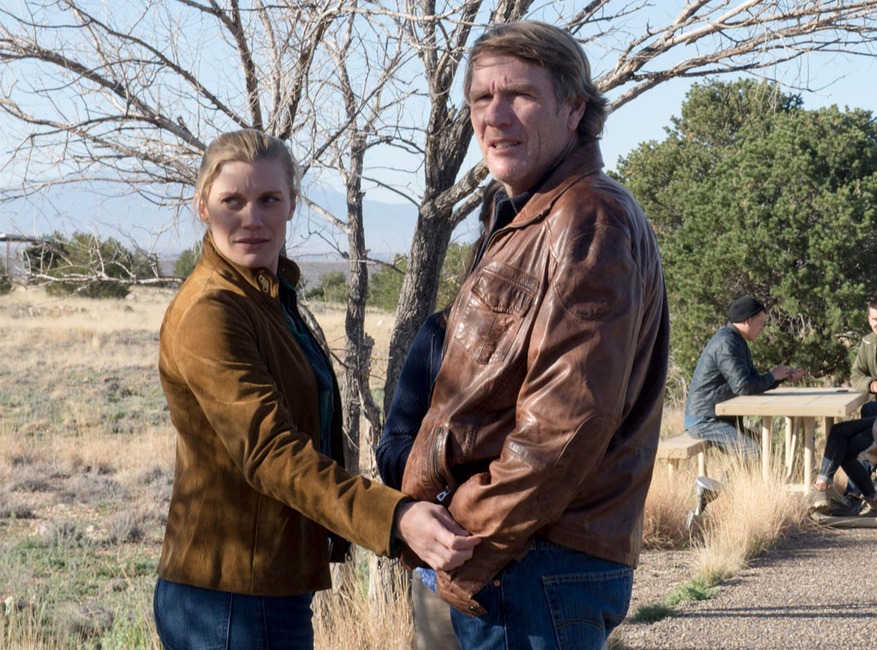 Ursula Coyote
Longmire
Canceled after three seasons on A&E in 2014, the modern Western was rescued by Netflix, where it ran for another three seasons through 2017.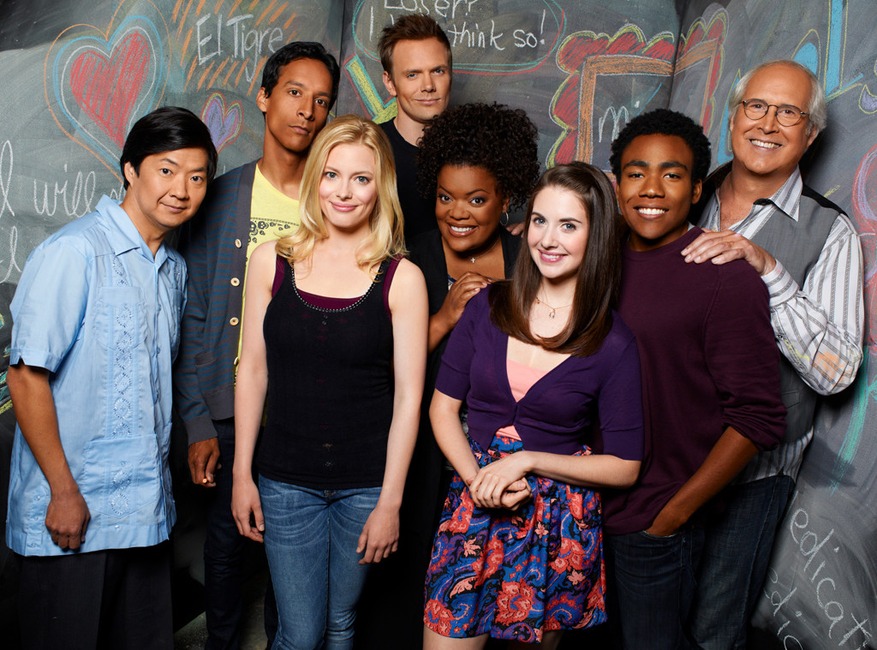 Mitchell Haaseth/NBC/NBCU Photo Bank
Community
Debuting on NBC in the fall of 2009, the highly-meta comedy from creator Dan Harmon was the very definition of a cult favorite. After five low-rated seasons, the network finally gave up on trying to make it a hit and gave it the boot. Yahoo! Screen ordered a sixth and ultimately final season in 2015. Still waiting on that movie, though.
Article continues below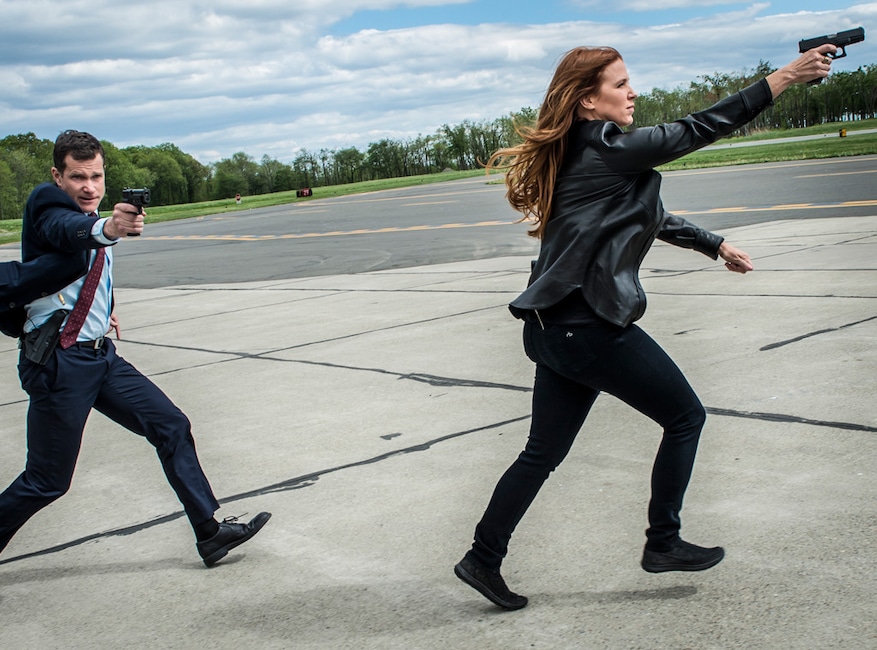 A&E
Unforgettable
This procedural starring Poppy Montgomery and Dylan Walsh was canceled not once, but twice over the course of its three seasons on CBS, with the network changing its mind after initially cutting it loose after just one season. But the second one in 2014 stuck, prompting A&E to step in and order a fourth season that debuted on the cable network in late 2015. Unlike CBS, they did not change their mind after canceling the show for a third time and it officially stayed dead.
Netflix
Gilmore Girls
Nearly a decade after the beloved family drama wrapped its seven season run in 2007, Netflix got the gang back together again for a well-received four-part miniseries subtitled A Year in the Life, all released on November 25, 2016. Finally, fans of Amy Sherman-Palladino's work would finally learn those final four words she had planned for the series but never got to use during its initial run.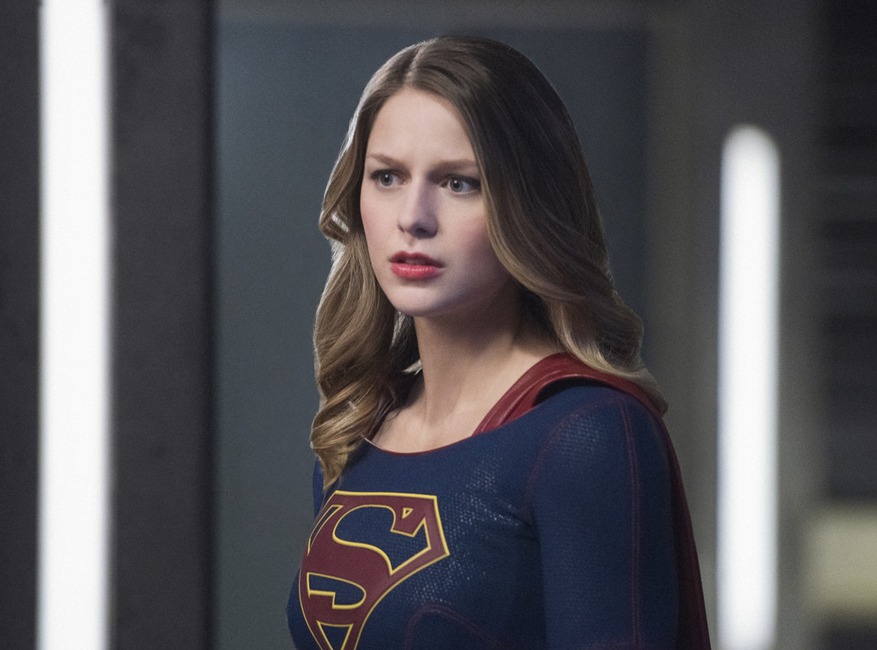 The CW
Supergirl
After a first season spent on CBS, where it stuck out like a sore thumb, Kara Danvers was allowed to relocate to the CW and become a part of the Arrowverse where she belonged. The show is currently in its fifth season, with a sixth already ordered.
Article continues below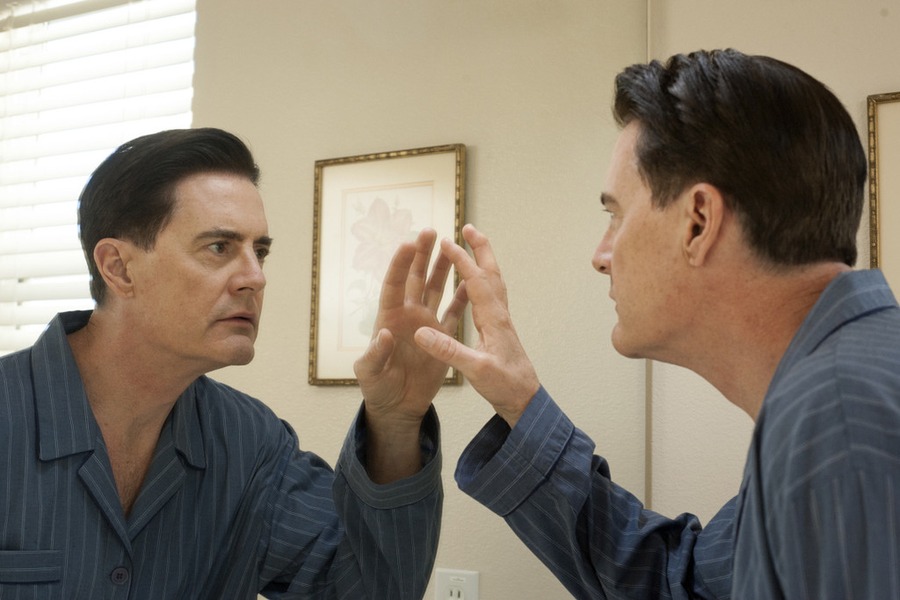 Showtime
Twin Peaks
Over 25 years after ABC canceled David Lynch and Mark Frost's cult classic following two seasons, Showtime took us back to the titular town (sort of) for a wild third season in 2017. While much of the original cast returned, the 18-episode limited run was unlike anything fans expected it to be, almost purposely the antithesis of the modern revival format.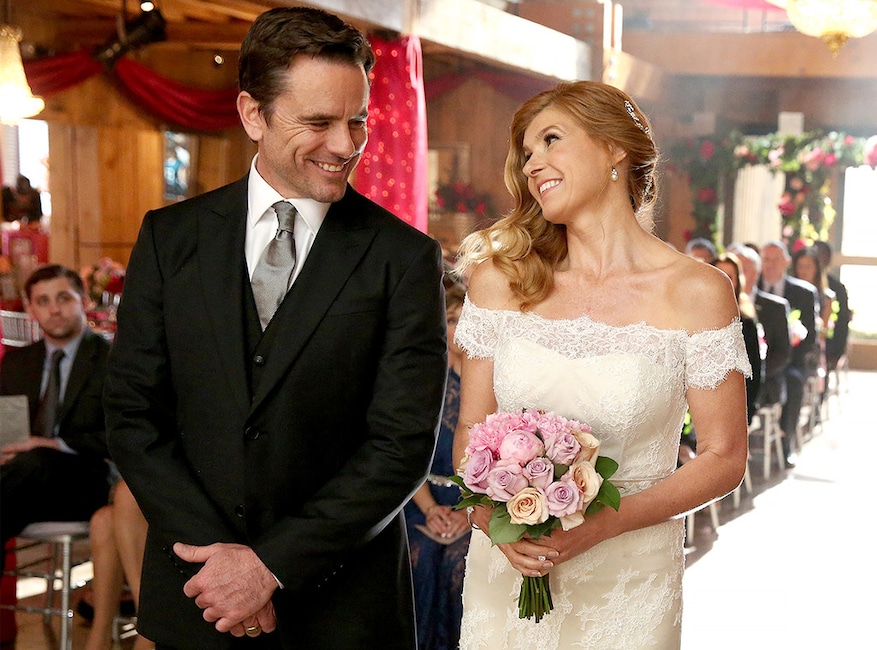 ABC
Nashville
After four seasons, ABC canceled the Connie Britton-starring country music series, allowing cable network CMT to step in and save the day. The show aired there for an additional two season before signing off for good in 2018.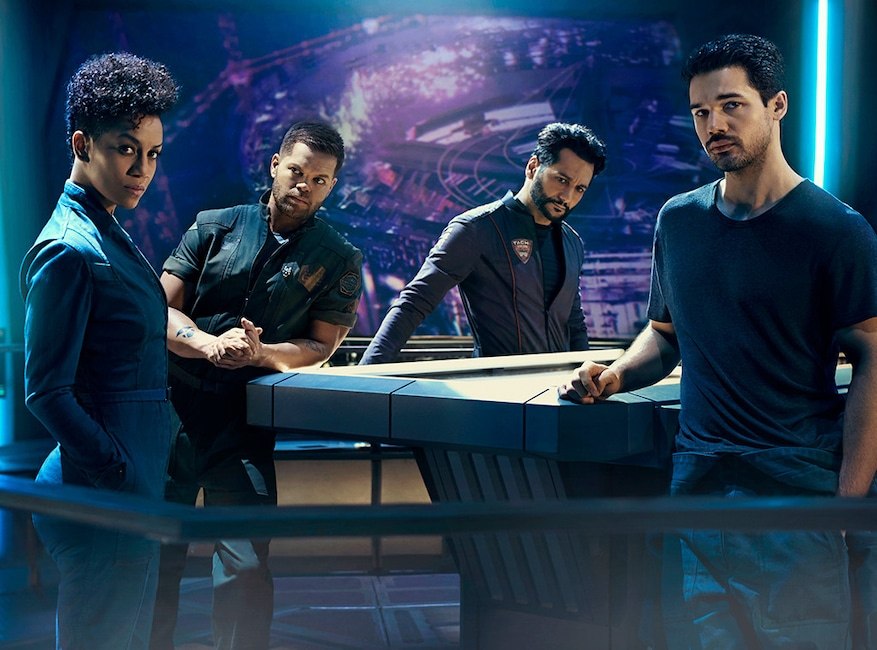 Kurt Iswarienko/Syfy
The Expanse
Syfy canceled this series adaptation of James S.A. Corey's novel series after three seasons, but, as it is Amazon founder Jeff Bezos' favorite show, he instructed Amazon Prime Video to commission a fourth season that debuted in December 2019, with a fifth on the way.
Article continues below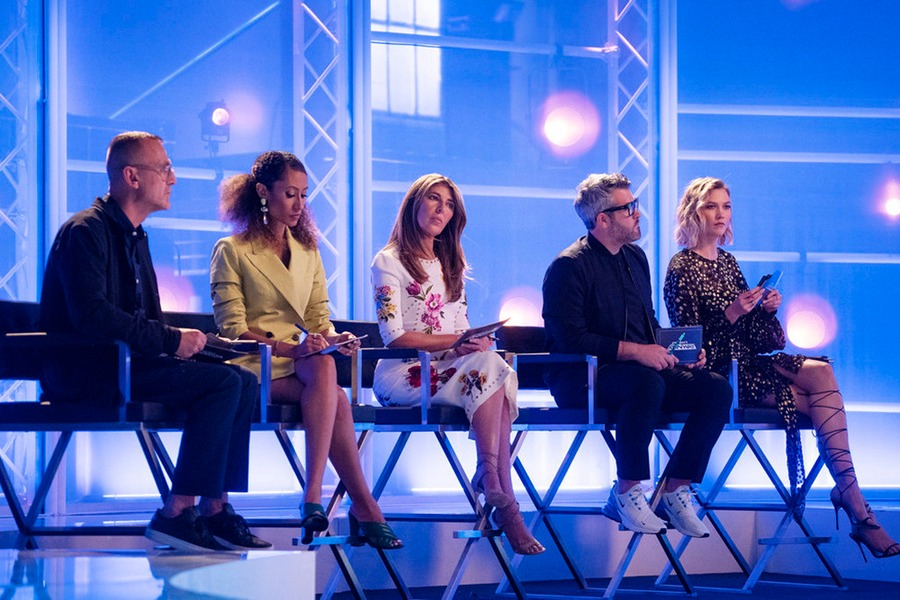 Bravo
Project Runway
Canceled by Lifetime after 16 seasons in 2018, a casualty of Harvey Weinstein's downfall and The Weinstein Company's subsequent bankruptcy, Bravo saw an opportunity to take back what was originally theirs. (The show debuted on the latter before jumping ship to the former in season six.) With only judge Nina Garcia returning, the show relaunched on Bravo in 2019 with Karlie Kloss as its new host and returning champ Christian Siriano as its new mentor. Two new seasons, the show's 17th and 18th, have already aired, with another on the way.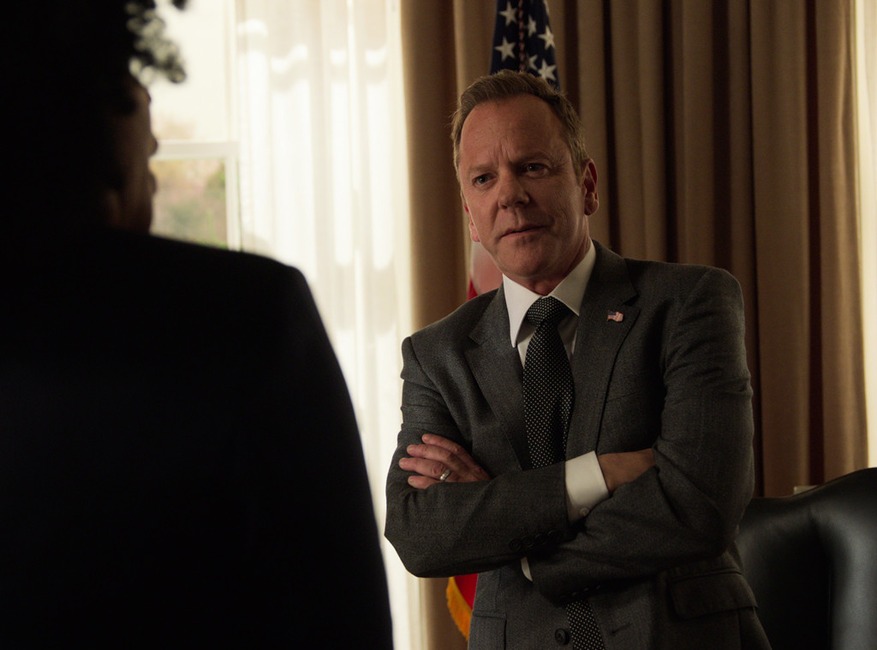 Netflix
Designated Survivor
ABC pulled the plug on this Kiefer Sutherland-starring political thriller after two seasons in 2018, only for Netflix to step in and commission a third that debuted a year later. Following its release, the show was canceled a second time.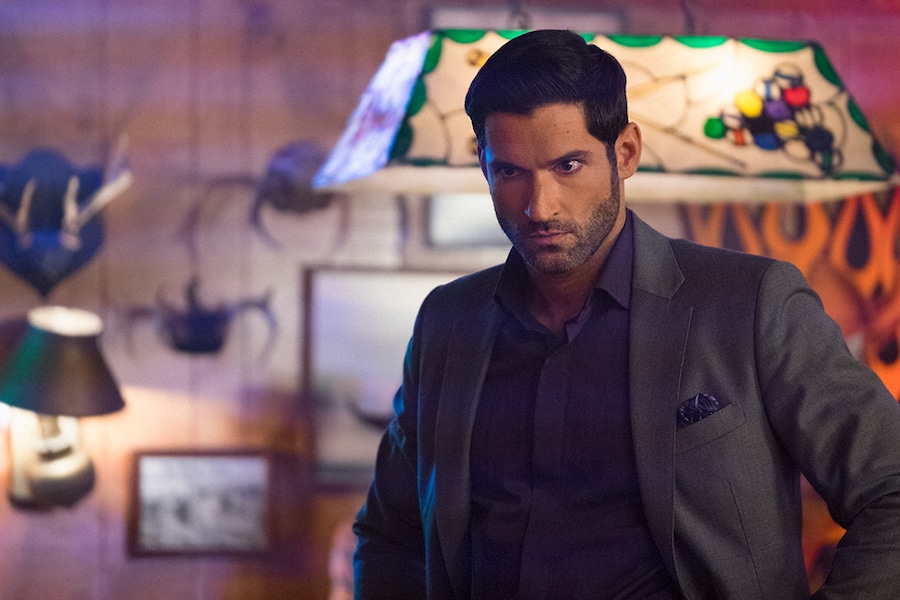 Netflix
Lucifer
Fox canceled this DC Comics adaptation after three seasons in 2018, with Netflix resurrecting it for a fourth a year later. A fifth and final season has been commissioned, with a premiere date to be announced.
Article continues below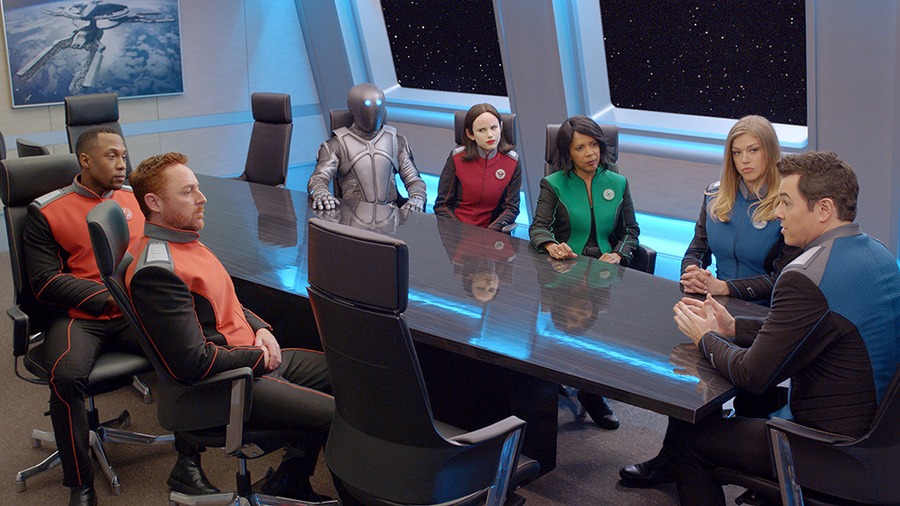 Fox
The Orville
After two seasons spent on Fox, it was announced that Seth MacFarlane's live-action sci-fi dramedy would move to Hulu for a forthcoming third season, likely a result of the Fox-Disney sale more than anything else.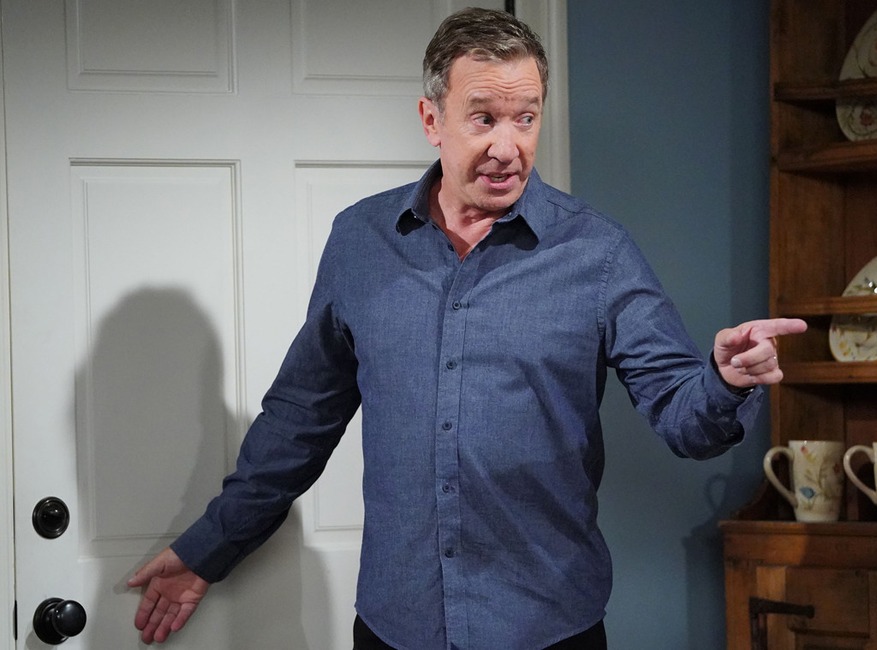 Fox
Last Man Standing
After six highly-rated seasons, ABC opted not to renew Tim Allen's sitcom, the result of a dispute over production cost with studio 20th Century Fox Television. A year later, Fox announced it was reviving the series for a seventh season that debuted in the fall of 2018. The show is currently in its eighth season.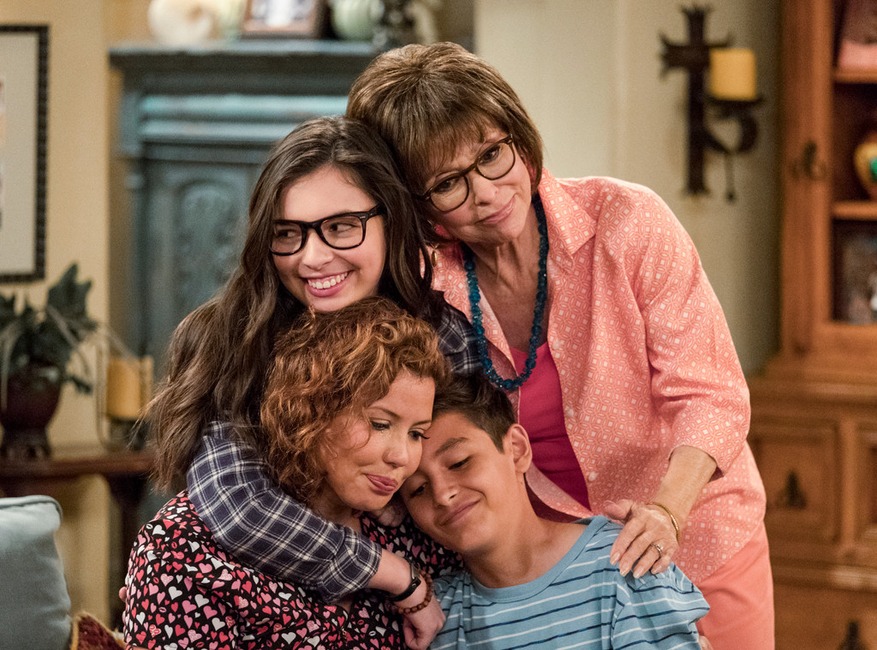 Netflix
One Day at a Time
After Netflix told the Alvarez family their time had run out following three critically-beloved seasons on the streaming service, Pop TV stepped in and ordered a fourth season of the Norman Lear-created reboot to act as a replacement of sorts for its outgoing hit Schitt's Creek beginning in March 2020.
Article continues below
One Day at a Time returns for season four on Tuesday, March 24 at 9:30 on Pop.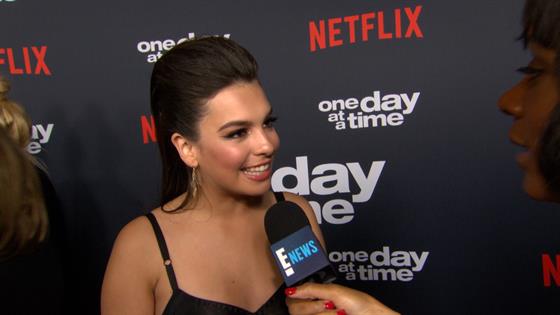 Source: Read Full Article