Fans of The Hills: New Beginnings are probably celebrating with the news that there will be a second season. But those who are Stephanie Pratt fans might have something to worry about.
The reality star said she isn't going to be in season 2. Find out how she made the announcement and what she said about the drama between the cast members.
The show is getting another season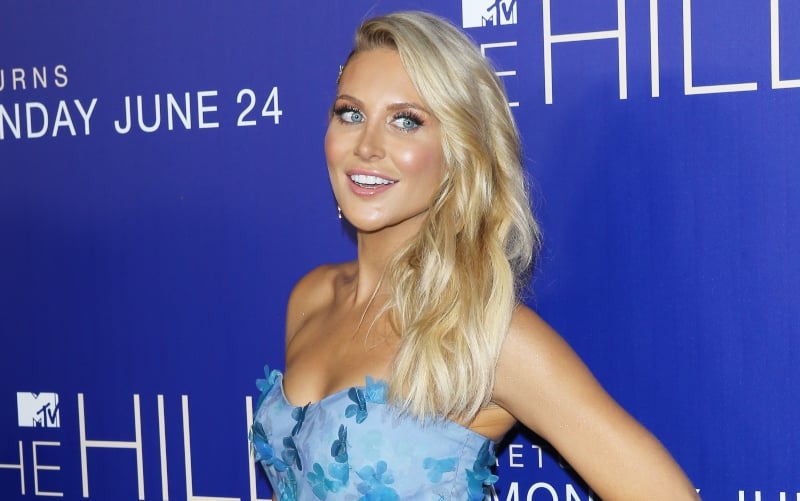 Many of The Hills cast members returned for The Hills: New Beginnings. There were also a few new faces with Mischa Barton and Brandon Thomas Lee. The reboot version worked because it's getting a second season.
"The title says it all — New Beginnings. This time around the cast are 30-somethings and many are at a pivotal crossroads in their personal and professional journey," Nina L. Diaz, president of entertainment for MTV, VH1, CMT & Logo said according to The Hollywood Reporter. "The cast let us into their lives to reveal some of the truths of their new reality and their real emotions as they experience these new beginnings."
Stephanie and Spencer Pratt are still feuding
https://www.instagram.com/p/B0RzPwyAWrr/
The siblings definitely didn't get along back in the day. The reboot showed that some things never change.
Before the show aired, Pratt made it known that she still didn't get along with her brother, Spencer Pratt. "We are not on good terms," she said on her podcast. "We are not on speaking terms. I do not consider them my family."
It looks like the drama is getting to her. She recently made a long Instagram post about the show.
"I'm drained from this year. So happy to be back home in London, where evil siblings don't exist… but instead the MOST lovely people in the world- you guys are my family these days," she wrote in the caption.
She also confronted her sister-in-law Heidi. She wrote, "omg and Heidi- I have no words for how evil you truly are- you had no choice to admit all of the lies you've been spewing about me was for a magazine cover and for real WE ALL KNOW WHAT YOU DID 10 years ago."
This is in reference to the rumor started that Lauren Conrad and Jason Wahler had a sex tape. Spencer and Heidi Pratt were accused of starting it and that further pushed their friendship to end.
She did have some kind words for Justin Brescia (or Justin Bobby.) The reality star wrote, "you were my rock the entire series- I love you & thank you. PS: spoiler alert… we NEVER hooked up."
Pratt said she isn't in season 2
https://www.instagram.com/p/BzZN8wMgIMn/
After the announcement of season 2, fans are starting to question who will be returning. The cast is starting to be asked about their future plans on social media.
One fan commented on one of Pratt's posts with "OMG are you on Season 2??" The reality star replied, "no," according to Us Weekly. There wasn't any further comment so this could mean many things.
It's possible it's too early for any of the cast members to be asked back for the next season. Or Pratt could be deciding for herself that she won't return. Fans will have to wait and see if she'll make an official announcement in the future.
Source: Read Full Article