The Paramount+ crime drama, Mayor of Kingstown, tackles a real issue in America — the prison system — but is it based on a true story? The series, featuring Jeremy Renner as "Mayor" Mike McLusky, also takes on systemic racism, corruption, and inequality. Yellowstone producer and creator Taylor Sheridan, and co-creator Hugh Dillon, could easily have pulled a true story from a prison town in America, but did they?
Are 'Mayor of Kingstown' and 'Yellowstone' related?
Unlike the Yellowstone prequel series, 1883, Mayor of Kingstown is not related to the Dutton family drama series. However, the two shows have some things in common behind the scenes. Screenwriter, director, and actor Taylor Sheridan created Yellowstone and Mayor of Kingstown. Yellowstone cast member Hugh Dillon (who portrays Sheriff Donnie Haskell) co-created the new Paramount+ crime drama.
Is 'Mayor of Kingstown' based on a true story?
Although Mayor of Kingstown is not based on a true story, the inspiration came from co-creator Dillon's hometown and experiences living in Kingston, Ontario. The city is in the middle of Toronto, Ontario, and Montreal, Quebec. It is home to Canada's first federal penitentiary — Kingston Penitentiary. However, unlike the drama, the prison closed in 2013, making it the perfect place to film the Mayor of Kingstown. Kingston is also home to the largest group of prisons in Canada. With nine institutions in the Kingston area, the prisons contribute significantly to the local economy, similar to the Paramount+ crime drama.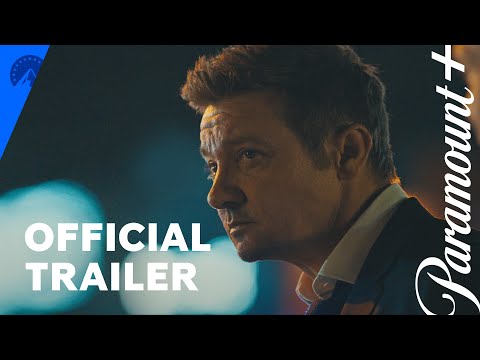 Hugh Dillon reflects on how his hometown inspired 'Mayor of Kingstown'
In an interview with Newsweek, co-creator Dillon described growing up in Kingston, with so many penitentiaries surrounding the area.
"I can tell you this, I grew up in a town with nine penitentiaries, a maximum, a medium and a women's [penitentiary], minimum security," Dillon explained to the outlet. "You know, as a kid, my mom was a teacher, my friend's parents were prison guards, one was a warden, other friends were convicts, and it was, you know, in this perfectly cultivated civilized world there's this brutality and these institutions."
Dillon described seeing the guard towers as a kid, thinking they looked like Disneyland; however, it was very different.
"And as I got older, you see these things that happen in our society, child killers to serial killers to murderers to whatever horrific thing we're seeing in the news, and they're coming to your town," he continued. "Wherever in the country, they've been captured, they're coming to your town. So, I don't know how that bleeds into my psychology or how that works, but that's what I brought."
Although Dillon and Sheridan's stories for Mayor of Kingstown are fictional, there are roots of the truth sprinkled throughout it.
Sorry Netflix and Hulu subscribers, Mayor of Kingstown is only available for streaming on Paramount+. 
Source: Read Full Article