Over the years, fans of the HBO series, Insecure, have become emotionally invested in the show. Whether there's a character that goes through a life-changing event or simply does some idiotic, fans will have an opinion on it. Jay Ellis, who played Lawrence on the show, recalled the time a fan slapped him in JFK airport because of his character's actions.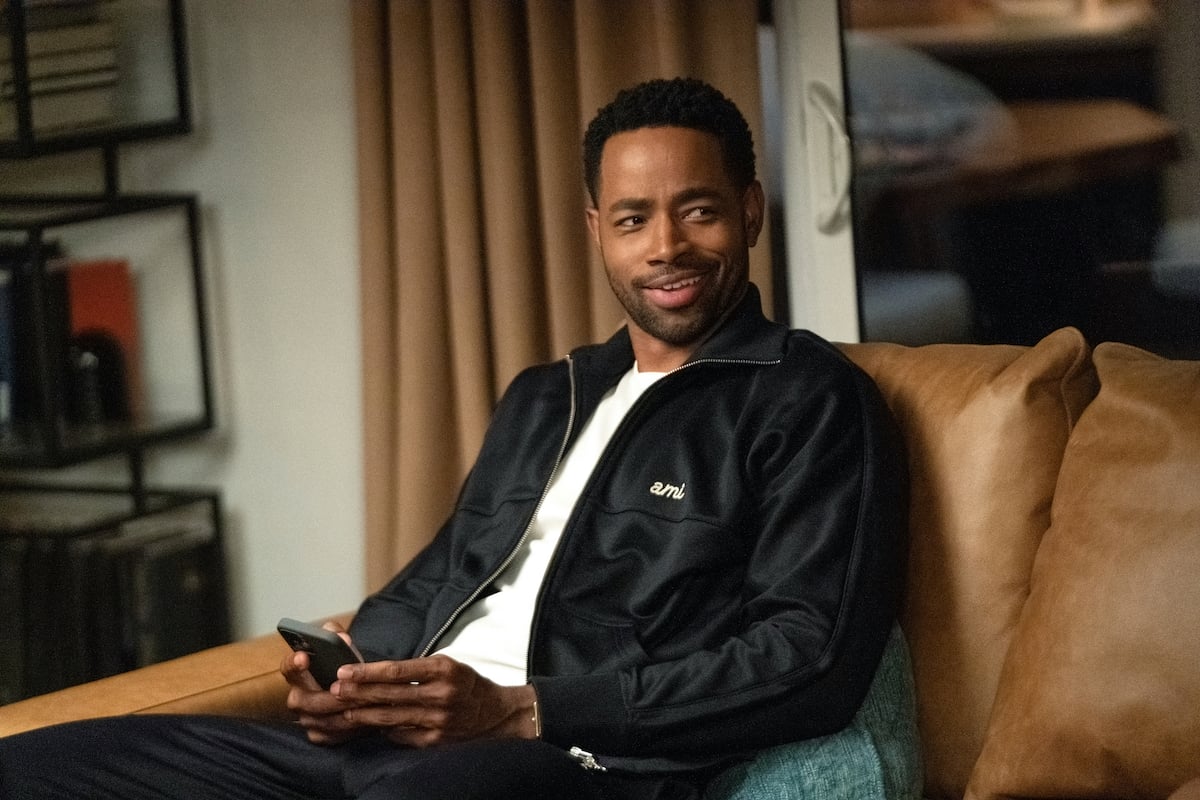 Why did the fan slap Jay Ellis in JFK airport?
On Dec. 20, journalist Jemele Hill posted a clip from the Jemele Hill Is Unbothered podcast on Instagram. The short clip showed Jay Ellis telling the story behind a fan slapping him in the airport.
"Yea, I got slapped in JFK," Ellis said. "She literally slapped me and went 'Oh my God, Oh my God. I'm so sorry. I'm just so pissed at you, Lawrence. She was like, 'And you'd think I know better because I'm a writer.'"
Afterward, the woman asked to interview him for a story. "She was like, 'You think I could do an interview with you at some point?' And I was like, 'Why don't you hit me when I get back in the country, and we'll figure it out,'" he added.
'Insecure' star Issa Rae reveals Lawrence was supposed to be a minor character
In an exclusive interview with Entertainment Weekly, Insecure actor Issa Rae shared that she didn't know Lawrence would "last so long" in the show. Lawrence has played a recurring role throughout the series. 
When Issa and Lawrence weren't together, Jay Ellis's character still played a vital part on-screen. Initially, Rae intended to make Lawrence a minor character in the storyline. But, Jay's performance brought so much depth that she kept him in the show's narrative.
"Jay brought so much humanity [to Lawrence] and made him so endearing," she said, "But also personable and relatable – where everyone knows a guy like that. Those were the stories that were interesting to write, specifically because there weren't a lot of examples on-screen of just a regular Black dude who's not cool, not extraordinary. He's just a dude trying to figure it out, too."
Did Jay Ellis know about his character's future?
Although Issa Rae initially had the one-season plan for Lawrence, she never told Jay Ellis. In fact, the actor revealed he didn't know about his character's fate until Season 3.
"If you asked me, I was Jon Snow," he told EW. "I wasn't going nowhere. I truly was in my own bubble! Had I known that I don't think I would have ever phoned it in – because that's just not who I am – but I'm sure I would have thought about every choice differently. I would have been thinking, 'Oh, how can I get them to keep me?' as opposed to just being in it every day. I'm grateful that they waited."
All five seasons of Insecure are streaming now on HBO Max.
Source: Read Full Article