Steven Spielberg has contributed some unforgettable movies. Hits such as Jaws, E.T. the Extra-Terrestrial, and Jurassic Park alone ensure his legacy remains intact. But perhaps his greatest contribution to pop culture is the character of Indiana Jones. As played by Harrison Ford, the action-adventure hero is among the most iconic movie characters of all time. But how did Indy get his unorthodox name? Here's the story behind it.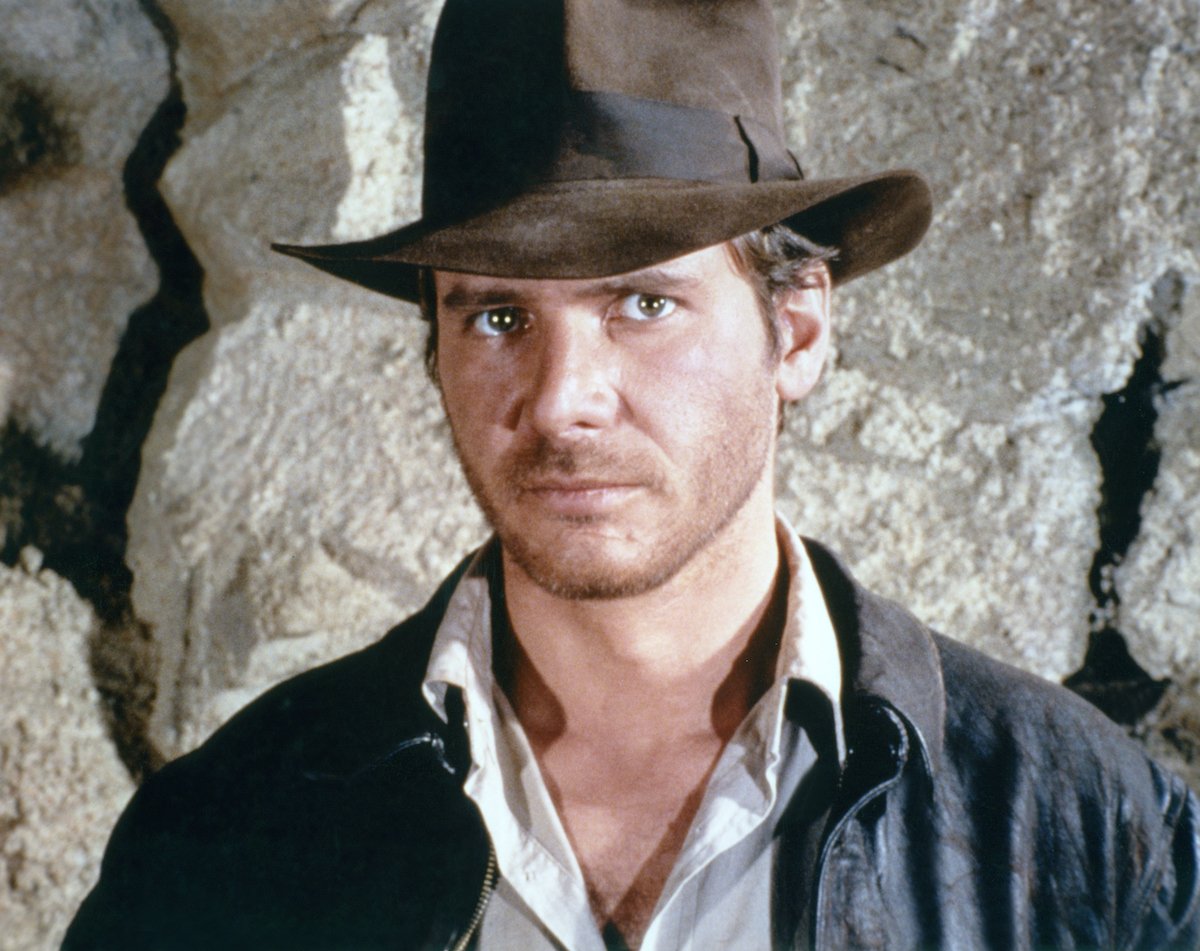 'Raiders of the Lost Ark' introduced Indiana Jones
Sandwiched between his war comedy 1941 and the Oscar-winning E.T. the Extra-Terrestrial, Spielberg and company created one of the most popular movie heroes of all time. A professor who moonlights as an adventurer, Indiana Jones proved to be the perfect avatar for Ford's charisma and dry wit. The character is arguably an even better and more unforgettable role for the actor than even Han Solo in Star Wars.
Raiders of the Lost Ark — which introduced Indy to the world — was inspired by the old-school adventure serials with which Lucas had grown up. And its blend of comedy, action, and thrills captured audiences across the globe. Indiana Jones would return for three more movies over the years, with Ford, Spielberg, and Lucas all returning to bring his stories to life. And just like that, the strangely named Indiana Jones became an icon.
But how did Harrison Ford's hero get his name?
Yet for all the love fans have for him, the character remained largely a mystery. Or at least he was until 1989's Indiana Jones and the Last Crusade. The third film features a prologue with River Phoenix as young Indy. And over the course of its runtime, the movie even reveals how the character — born Dr. Henry Walton Jones, Jr. — wound up with such an unconventional nickname as Indiana.
In the movie, Indy's dad Henry (Sean Connery) reveals his son took his nickname from the family's dog. Of course, this is a hat tip to how the character himself received his name. Originally, Lucas named him Indiana Smith after his own dog Indiana, according to BuzzFeed. This same dog was also the inspiration for Ford's Star Wars counterpart Chewbacca. As it turns out, the actor owes much of his career to that dog.
Harrison Ford will return for 'Indiana Jones 5'
Ford's most recent appearance as Indy was 2008's Indiana Jones and the Kingdom of the Crystal Skull. But he is currently hard at work on the follow-up. The untitled Indiana Jones 5 is currently filming under the direction of James Mangold. The director previously made films such as Logan, Ford v Ferrari, and Walk the Line.
The first installment of the franchise since Disney purchased Lucasfilm, Lucas isn't involved. But Spielberg returns to serve as executive producer. In addition to Ford, Indiana Jones 5 will star Phoebe Waller-Bridge, Mads Mikkelsen, Toby Jones, and Antonio Banderas. It hits theaters on July 29, 2022.
Source: Read Full Article