Many Grey's Anatomy alums have revealed why they decided to leave the show. Jesse Williams is doing the same and admitted he was scared to make the significant change.
Jesse Williams left 'Grey's Anatomy' in season 17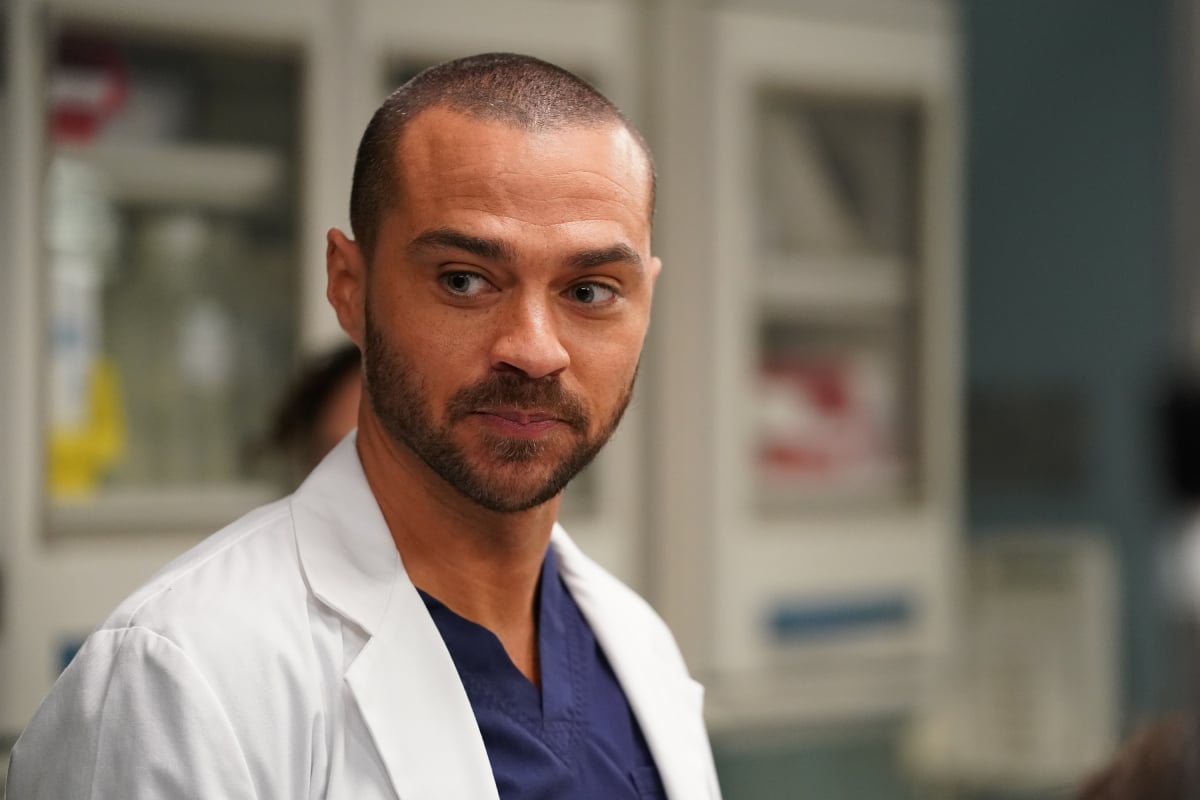 Jackson Avery was introduced in season 6 in "Invasion" through Mercy West. He also had the weight of being the grandson of Dr. Harper Avery of the Avery Award on his shoulders.
By season 17, Jackson felt motivated to do more work to help underprivileged people. He decided to take over the foundation from his mother, Catherine Fox (Debbie Allen), and move to Boston. April Kepner (Sarah Drew) eventually agreed to go with him.
Many fans loved this story and even wanted to follow the characters in a spinoff. That hasn't happened yet, but Williams explained why he left his stable role. 
Jesse Williams felt 'Grey's Anatomy' was 'safe'
Williams has moved on from the medical show to acting on Broadway in the revival of "Take Me Out". But that transition wasn't easy. He told The New York Times how he felt about Grey's Anatomy before leaving.
Williams claimed the ABC show became "increasingly safe, protected, insulated." He, like many other former stars, decided to see what he could do elsewhere. "I knew that as I designed my exit, the next thing I did had to be terrifying. I needed to get out of my comfort zone, I needed to go into a very unknown place," he said.
He also has a sense of humor about playing Avery for 12 seasons. "I'm not even wearing pants in half of those scenes," he said.
He's still open to a Jackson Avery spinoff
The actor might be taking the stage and other new roles. But he's very outspoken about the plastic surgeon's story being turned into a new show.
"It's a really interesting premise. We would kill it," he said, according to Insider. He also said Drew "is such a tremendous person and actor."
He's also not against hoping it will happen one day. "I won't say it's not a possibility. I sure as hell won't say that," he said.
Drew also supports returning to play April on the east coast. "Yes! I mean, you guys, how cool would that show be?" the actor said according to Us Weekly. She revealed that even crew members thought there would be a spinoff.
"They were like, 'Oh, we thought this was a spinoff.' It feels like it's setting up for a really great journey," she revealed. "And I was like, 'I know.' How amazing and needed is a show about racial justice in the medical field and inequity and equality. How amazing would that be?"
There's still no word on there being an official spinoff with the two characters. Drew and Williams have moved on to other roles, but hopefully, they'll be back in the world of Grey's Anatomy one day.
Source: Read Full Article