Rocker Dave Grohl from the Foo Fighters recently shared that he is such a huge ABBA fan, one of their new songs literally brought him to tears. In fact, Grohl got a little emotional while discussing the new release during an interview about which songs he loved the most.
What made Dave Grohl cry 'like a baby'?
Grohl expressed his enthusiasm for ABBA, admitting he was so happy he had to share with as many people as possible that the band was getting back together. "Oh my god, I'm such a big ABBA fan," he told BBC. "When I saw that they were coming back and they had a record, I shot that link to 100 people I knew, then listened to the new song and wept like a baby. I cried like a baby. Oh man!"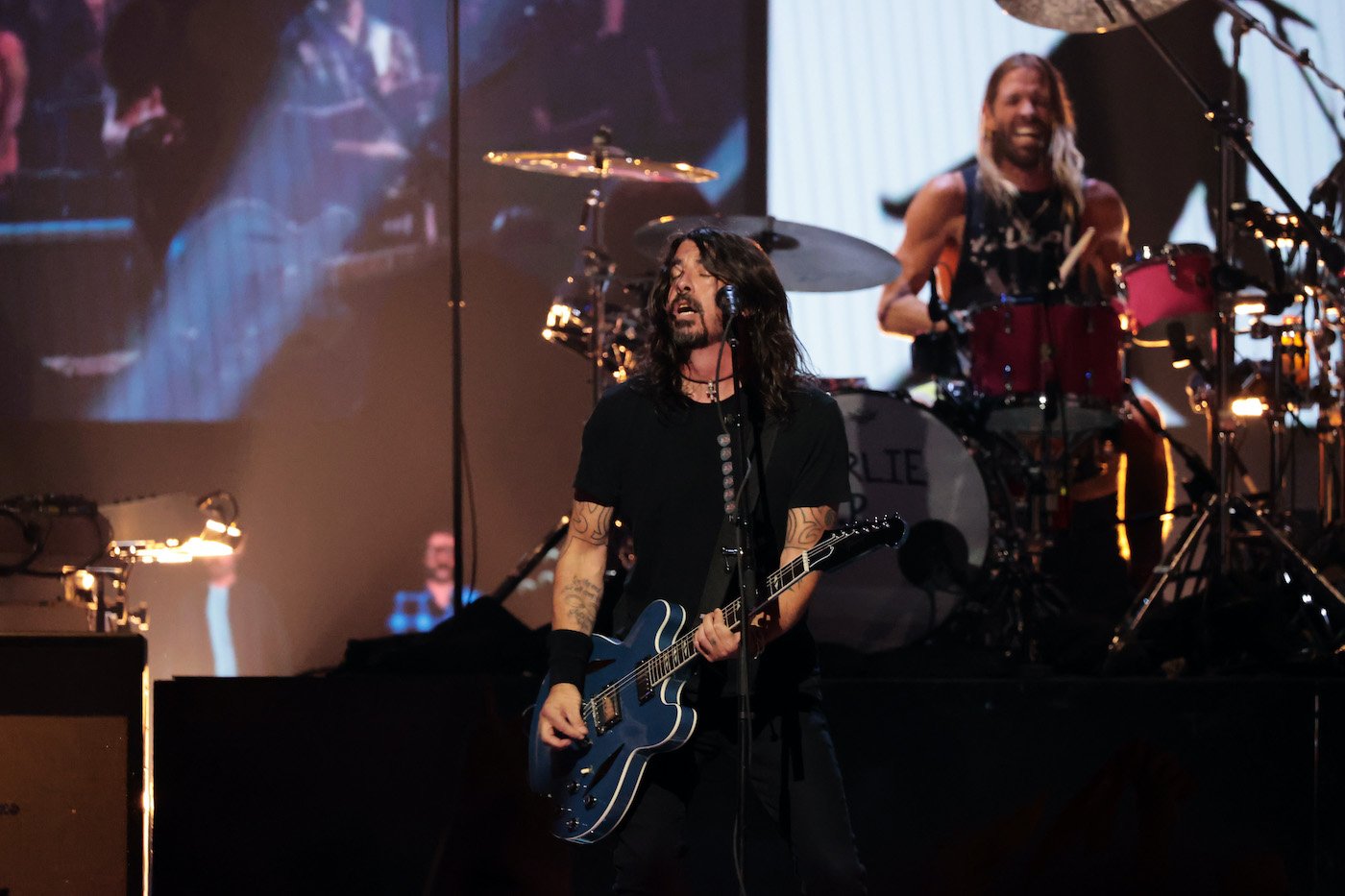 He truly leaned into the sound, sharing that the music is just as amazing as it was when ABBA burst on the scene years ago. When asked about the new songs, Grohl had to search for his words because it was clear he was fighting back some tears. "Well, you know," he said as tears crept into his eyes. "As with most great ABBA songs, you've got certain elements that are so signature. It almost sounded like time hadn't passed. Plus it was such a beautiful, romantic, melancholy, bitter-sweet retrospective."
Would Dave Grohl play drums for ABBA?
He added that "ABBA can do no wrong. And I love that they have done no wrong. They just waited 40 years to do another song. Oh, it's so good!"
Grohl then said he would definitely play drums on any of their tracks. Joking, "I'm not kidding dude, I will get up and play drums at your cousin's bar mitzvah. Sit me down and show me a drumset. So yes, I would play with ABBA."
ABBA seems to be just as excited to be back as Grohl. "And just like that, it's been a month since projections took over Stockholm and ABBA announced that they are back! What has been your favourite moment so far?" the band shared on Instagram.
The Foo Fighters 'Wasting Light' was inspired by ABBA
The proof is in the musical pudding for Grohl and his band the Foo Fighters. He revealed in 2011 that the album "Wasting Light" was inspired by both ABBA and the Bee Gees. "I like loads of crazy-ass, dissonant, distorted rock 'n' roll," he told The Daily Star, NME reports. "But I also love the Bee Gees and [a]Abba, bands whose pop choruses get bigger and bigger. I love anthemic choruses, that overwhelming feeling of release that you can connect with."
"So whenever I thought I had a big enough chorus for a song, I would use that as the pre-chorus and then I would try and write something even bigger, like they did," he added.
Grohl turned to Nirvana producer Butch Vig to create the album's sound. "This album was about getting back to that balls-to-the-wall madness. I did an interview where I said the songs had heavy riffs and Butch read it and said: 'Well, it's going to have to be heavy then, you've done it now'," Grohl said.
Source: Read Full Article