In Dexter: New Blood, Dexter Morgan finally reunites with his son. Harrison finds Dexter in the small town of Iron Lake, New York. Dexter's home seems safe, but some pretty creepy stuff starts to happen around town. What's more, Harrison seems to have already made a few enemies at school. The teaser for episode 4 hints that Harrison could be in danger.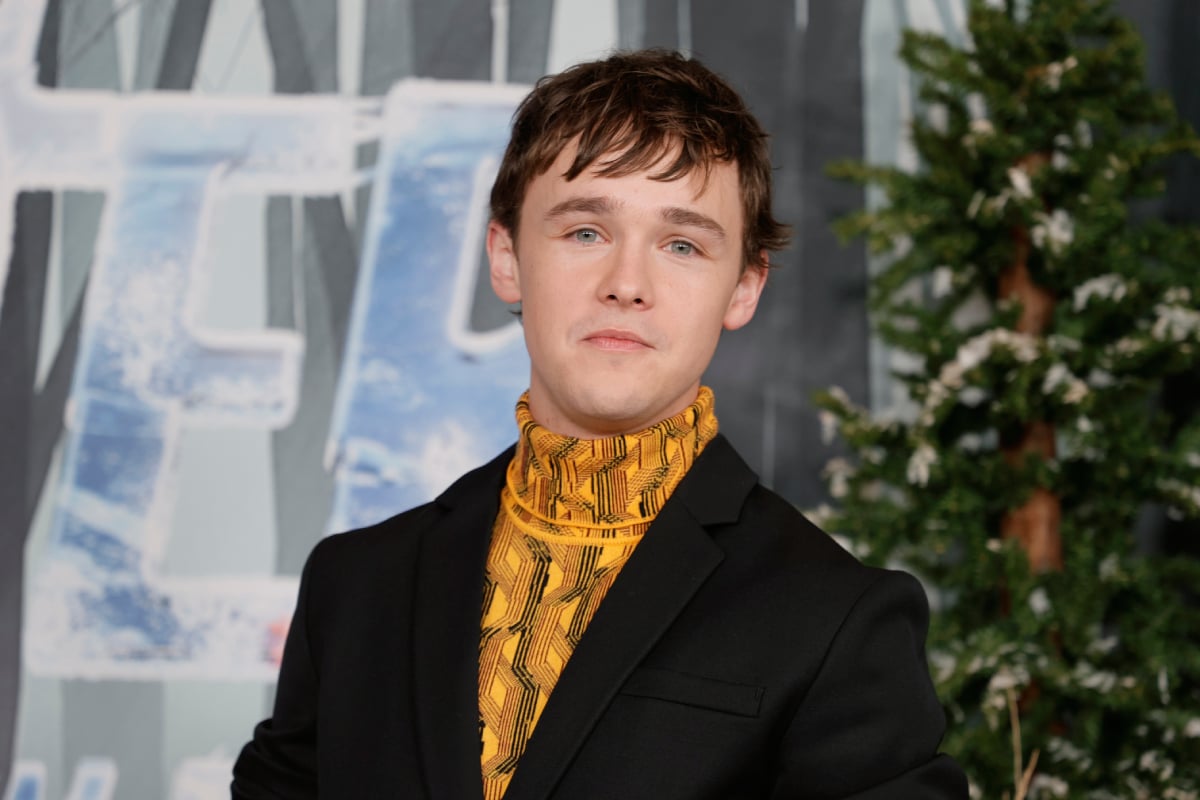 Harrison has already made enemies in the revival
When Harrison arrives in Iron Lake, Angela Bishop introduces him to her daughter Audrey. She in turn introduces Harrison to her jock friends Scott and Zach. Later, Harrison overhears one of the boys calling him weird.
At school, he notices that they are catfishing a student named Ethan. Harrison tells Ethan the truth about his online girlfriend and learns that he has been relentlessly bullied. He stands up to Zach, physically overpowering him by grabbing him by the neck.
Although Zach and his crew are definitely jerks, Ethan displays some disturbing tendencies as well. He FaceTimes his new friend Harrison, showing him a notebook of drawings of the jocks being brutally murdered. With all this tension rising at school, Harrison might be in danger in episode 4.
'Dexter: New Blood' Episode 4 teases Harrison could be in danger
In a teaser for Dexter: New Blood Episode 4, Dexter receives an emergency alert on his phone that reads, "Iron Lake High School on lockdown." He rushes into the school asking, "Where's my son?" but the teaser doesn't reveal much more. It's possible that the alert could have been a false alarm. However, fans have more sinister ideas about what might be going on.
Fansided proposes that it's possible that Ethan will become a school shooter in episode 4. "Judging by the preview for next week's episode, Ethan might try to turn his dreams and drawings into reality, as the high school is put on lockdown," the outlet states. "Is Ethan going to become a school shooter? Will Harrison stop him? Will Dexter?"
Other fans also saw this outcome as a possibility. "I'm guessing Ethan brings a gun to school and Harrison stops a mass shooting from occurring," a fan commented on the teaser video.
Episode 4 is titled "H is for Hero" which could also hint at Harrison's role in the new episode. "Just a thought. Can it be that Ethan will become a school shooter and Harrison will stop him? Hence the title of the episode," another fan commented. It certainly seems like a very real possibility.
How many episodes will there be of 'Dexter: New Blood'?
It's hard to believe that Dexter: New Blood is already almost halfway over. The series will consist of only 10 episodes in total. The revival is also a miniseries, and shows of that nature often don't get a second season. Still Dexter: New Blood Season 2 hasn't entirely been ruled out as a possibility. A lot depends on how the first season ends.
Dexter: New Blood airs at 9 p.m. ET on Sundays on Showtime.
Source: Read Full Article