After delays for reruns and holiday specials like Rudolph the Red-Nosed Reindeer, the CBS sitcom Bob Hearts Abishola Season 3, Episode 8 finally returns. However, with so much time between episodes, it can be easy to forget. Here's everything to know about the new episode airing after Cedric the Entertainer's The Neighborhood.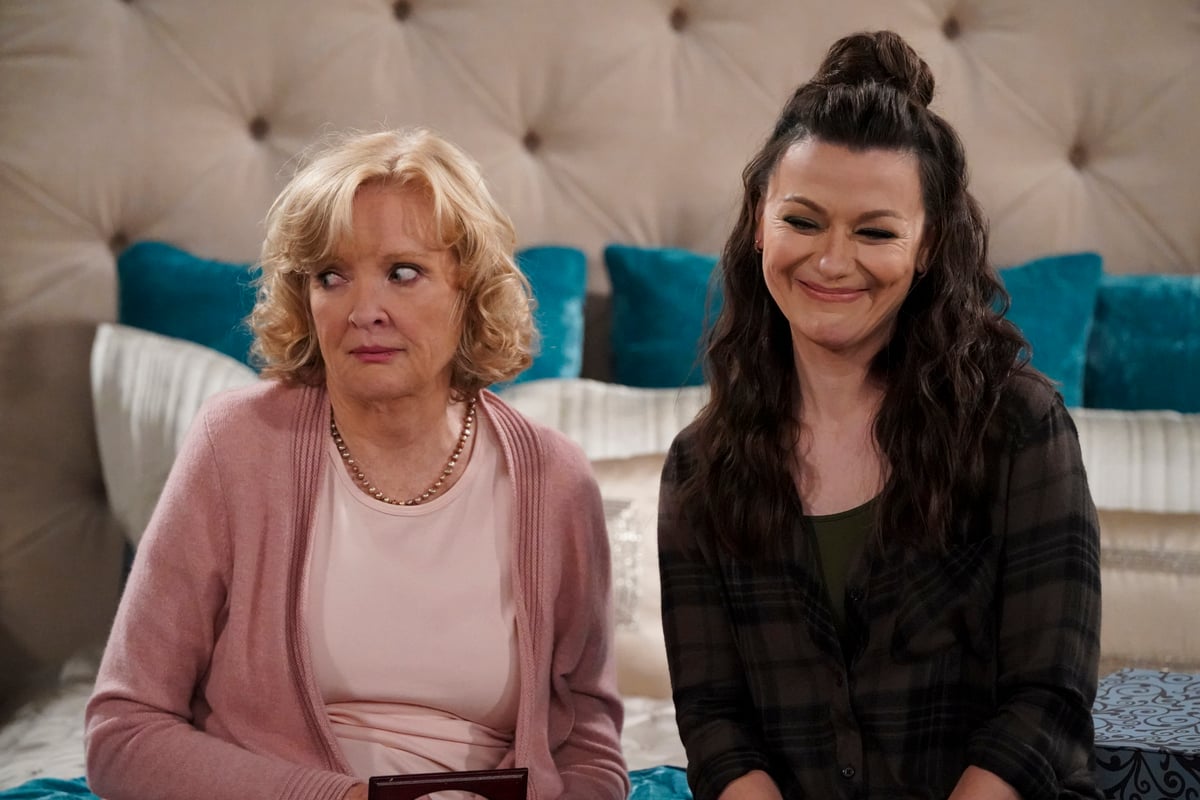 What happened in 'Bob Hearts Abishola' Season 3 before episode 8?
The Bob Hearts Abishola cast has been busy in season 3. Bob and Abishola flew to Nigeria to retrieve Dele (Travis Wolf Jr.) from his biological father. However, upon seeing him thriving, Abishola decided to let him stay.
Bob and Abishola married and returned to America. However, while they settled into their new life, it seemed everyone else had more problems.
Kemi (Gina Yashere) and Chuey (Tony Tambi) saw their relationship get even more complicated when Morenike (Tori Danner) joined their dynamic. However, their problems were only starting, as Morenike came out as gay to Kemi, something still illegal in Nigeria.
Christina tried rebuilding her relationship with her mom, Dottie. However, Dottie remained just as dismissive as ever. In episode 7, it came to a head when she quit her job at MaxDot. And it seems like Bob Hearts Abishola Season 3, Episode 8, focuses on this plotline more.
Speaking of MaxDot, Kofo and Goodwin have started butting heads over Kofo receiving a promotion over Goodwin.
What will 'Bob Hearts Abishola' Season 3, Episode 8 be about?
CBS revealed the title of Bob Hearts Abishola Season 3, Episode 8 as "Light Duty."
"Abishola and Kemi take a directionless Christina to see a Yoruba priest, where she learns that her toxic relationship with her mother may be stifling her growth. Also, Bob deals with the fallout of promoting Kofo over Goodwin when Goodwin has a panic attack at work," Futon Critic lists.
Throughout season 3, Maribeth Monroe's Christina has tried rekindling her relationship with her mother, Dottie (Christina Ebersole). However, Dottie often dismisses her daughter, which could come to a head in Bob Hearts Abishola Season 3, Episode 8.
Meanwhile, Goodwin's jealousy over Kofo's promotion also returns. In episode 5, "Greasy Badge of Honor," he even tried to sabotage Kofo's presentation. However, Kofo managed to outwit Goodwin.
Billy Gardell's Bob has a lot to navigate in Bob Hearts Abishola Season 3, Episode 8.
When does episode 9 air on CBS?
Once Bob Hearts Abishola Season 3, Episode 8 wraps up, some fans wonder when episode 9 could return. Season 3 has already seen several delays between episodes.
Luckily, fans do not have to wait long for another new episode. Bob Hearts Abishola Season 3, Episode 9, "I'm Not Edsel," returns on Dec. 6, 2021.
"Abishola gets the surprise of a lifetime when she finds out Bob has flown in Dele and her mother, Ebun, from Nigeria. However, the joy is cut short when Ebun's constant criticism makes Bob question his success as a businessman," Futon Critic lists.
Fans have plenty to look forward to before Christmas hits as Dele returns to visit Folake Olowofoyeku's Abishola.
Source: Read Full Article