ARTICLE HIGHLIGHTS
Hannah Ferrier says she was fired on Below Deck Mediterranean because of her valium prescription.
The former Chief Stew said 'lady, no' when Captain Sandy reached out to send her a baby gift.
Hannah is not happy how she ended her time on Below Deck.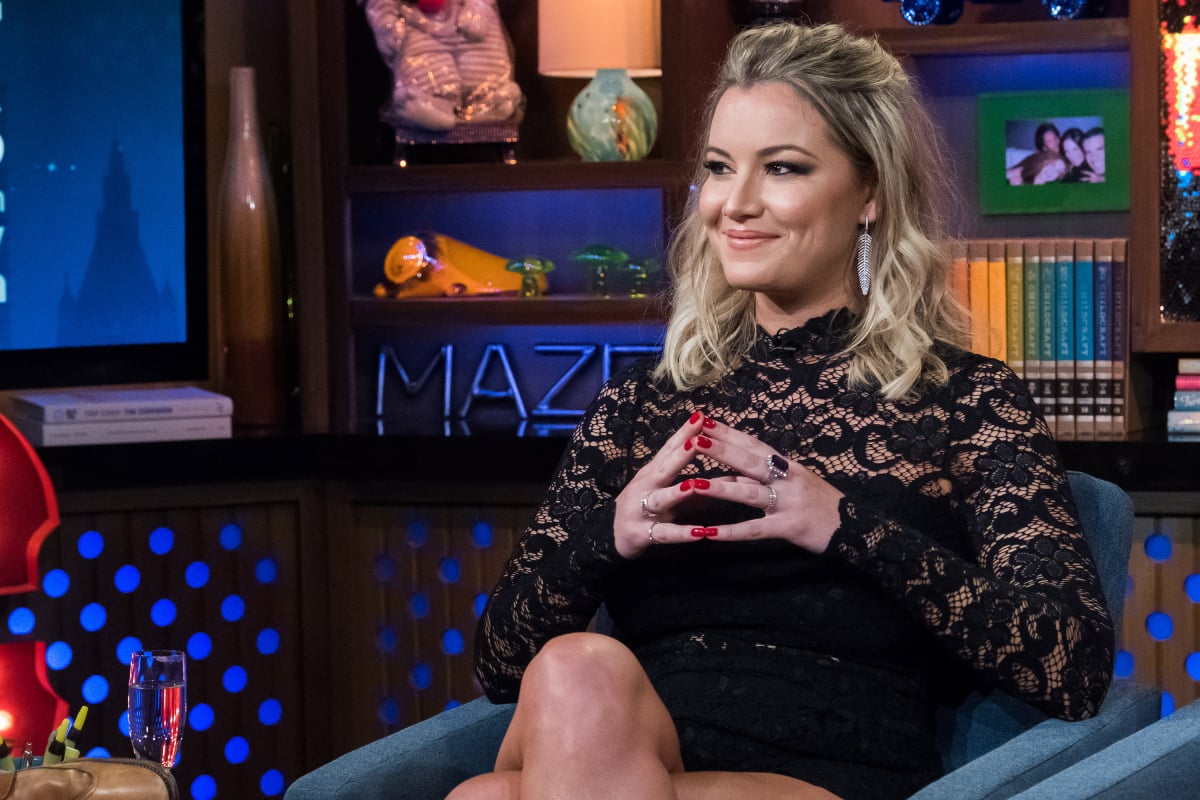 Below Deck Mediterranean alum Hannah Ferrier is still bothered by how Captain Sandy Yawn handled her termination. Last year, Captain Sandy fired Hannah for allegedly breaking protocol and not listing her anxiety medication before boarding The Wellington in season 5.
Hannah says she's not happy about how her former boss painted her as a "drug addict" during her final season. In fact, she turned down a baby gift from her because of it.
Hannah Ferrier says she was fired on 'Below Deck Mediterranean' because of her valium prescription
During a recent appearance on the Shine It Up podcast with Jackie Gillies, Hannah recalled how Captain Sandy fired her due to the unregistered Valium and cannabis vape pen she had in her possession that was reported by her roommate, Bosun Malia White. She says she had a feeling that something bad was going to happen that day
"I knew that morning something was wrong. I got on the boat and got mic'd. And then I got radioed, 'Can you come to my office?' And I was like this is it," Hannah said. "I had to call my agent, I had to call the lawyer. I was like how do I navigate this? Because I don't want to be painted as a drug addict for having anxiety medication."
Captain Sandy Yawn tells a different story
According to Captain Sandy, her decision to fire Hannah wasn't easy and it wasn't personal. Even though they had both been on the Below Deck for many seasons, Sandy says she couldn't trust Hannah, and felt it was important to protect her own career.
"I fired Hannah because I don't trust her," Yawn told Showbiz Cheat Sheet. "In fact, I met with a manager, a fleet manager that manages crew. And he said he wants to take the clip of the video, how I explained it, and show every captain on yachts that have to deal with crew. Because I handled it like the book."
Sandy went on to say that she is responsible for every life on board, and she goes to prison if something catastrophic happens.
"I don't just get a slap on the hand or get fired. I go in front of a federal judge. Would you take that risk with a crew member that had Valium and marijuana in their cabin? No, I don't think so," Sandy said.
Hannah Ferrier turned down a baby gift from her former 'Below Deck Mediterranean' co-star
It's clear Captain Sandy had issues with Hannah's medication, which is something that upsets the former Chief Stewardess. She doesn't appreciate the "stigma" of the storyline. Especially after being on the show for so many years and knowing that it wasn't a hidden fact that she suffered from anxiety and had anti-anxiety medication.
"Anxiety medication is for a mental illness," Hannah explained. "So it shouldn't be painted like, 'You're a drug addict smuggling drugs on board.'"
Hannah was so unhappy with how Captain Sandy treated her that she turned down the offer of a baby gift after she announced her pregnancy.
Hannah Ferrier told Captain Sandy Yawn 'lady, no'
After Hannah and her partner Josh Roberts announced they were expecting a baby girl last year, she says that Captain Sandy reached out to her and asked for her current address so she could ship her a baby gift. Hannah says she had no interest in receiving a gift from her Below Deck co-star and "was like, 'Lady, no."
Hannah and Josh welcomed their baby girl Ava Grace in late 2020. The couple recently purchased a home in Sydney, Australia, and keep fans up-to-date with their daily adventures via social media.
Baby Ava Grace just turned 1
Hannah has moved on just fine from Below Deck Med since Sandy fired her. She has her own podcast Dear Reality, You're Effed! She also released her own non-toxic and environmentally insect repellent called Bugs Off.
The 34-year-old just celebrated her daughter's first birthday and marked the occasion on her Instagram Stories.
"1 year ago today you came into our world and flipped it upside down! Absolute best thing we've ever done! Happy birthday my little girl," Hannah wrote in the caption of the October 25 post.
Hannah Ferrier was sad her time on 'Below Deck Mediterranean' ended the way that it did
Hannah is happy as a new homeowner and mom of a beautiful one-year-old daughter. However, she admits she's sad that her time on Below Deck Med ended the way that it did after five seasons.
One silver lining, though, is that many people who also suffer from anxiety have reached out to her since her final episode. Hannah says they've given her nothing but positive responses. Which is a welcome change from Sandy's "by the book" response of not trusting and firing a crew member because of their medication.
Below Deck airs Monday nights on Bravo.
Source: Read Full Article