A college-bound teen forms a lasting friendship with her ex's new girlfriend in this smart, breezy romp
Between the internet and impeachment hearings, there were certainly plenty of reasons to stay home in 2019, but those who ventured out to movie theaters (and enough people are still doing that to keep the industry alive, if somewhat besieged) were rewarded with a fascinating array of work, even if some of those films were produced by and destined for one streaming service or another. And while #FilmTwitter might have argued over the effects of Netflix on the filmgoing experience, several observers noted that the back-and-forth discussions about "The Irishman" and "Marriage Story" meant that the service was doing a lot to put adult-aimed dramas in front of viewers and into the public discourse. (The taking of sides in the Martin Scorsese vs. Marvel conflict, alas, continues with no end in sight.)
11-20 (alphabetically): "Charlie Says," "Dolemite Is My Name," "The Farewell," "Fast Color," "Long Shot," "The Nightingale," "Non-Fiction," "Portrait of a Lady on Fire," "We Have Always Lived in the Castle," "Wild Nights with Emily"
10. "High Life"
Director Claire Denis' bleak vision of the future posits that mankind's journey into outer space will be little more than an extension of the prison-industrial complex, with society's "undesirables" shot out into the deep recesses of the universe where they can more easily be forgotten and neglected. It's a dismal prospect that she nonetheless turns into captivating cinema.
9. "Her Smell"
Elisabeth Moss devours the screen as a bad-girl rocker whose eventual implosion doesn't rule out the possibility of redemption. Teaming once again with writer-director Alex Ross Perry, they create a lived-in vision of the ups and downs of stardom, with a low-key buzz of optimism that's been missing from Perry's brilliant and blistering previous films.
8. "Booksmart"
There have been many one-crazy-night movies about high-schoolers going wild, but none of them have been quite like this witty and empathetic coming-of-age tale, directed by first-timer Olivia Wilde and featuring indelibly funny performances from Beanie Feldstein and Kaitlyn Dever.
7. "3 Faces"
Still technically under house arrest and forbidden to make films, Iranian auteur Jafar Panahi nonetheless continues to craft powerful tales about lives lived in repression, like this story of a director and a well-known star (Panahi and Behnaz Jafari play versions of themselves) who travel to a rural community to track down a young actress they fear may have committed suicide.
6. "Marriage Story"
Noah Baumbach's scenes-from-a-divorce drama starring Adam Driver and Scarlett Johansson (both giving searing performances) was insightful, funny, poignant, powerful and devastating in ways that felt human-sized and relatable, even as they played out in the LA/NYC nexus of showbiz life.
5. "Diane"
Legendary character actor (and writer and director and musician) Mary Kay Place makes the most of a rare starring role, giving an unforgettable performance as a woman grappling with regrets and responsibilities. Writer-director Kent Jones makes an auspicious debut with this ice-flecked, intuitive drama, but it's Place's show all the way.
4. "Parasite"
Bong Joon Ho's blistering examination of lives pushed to extremes in late-stage capitalism takes one unpredictable turn after another, but winds up placing viewers squarely in Where We All Live Now.
3. "The Irishman"
Martin Scorsese's gangster sagas have always been stealth morality plays, in which the wages of sin are death or obsolescence, and he plunges into those ideas with this tale of a mob flunky (Robert De Niro is searing in the title role) who sacrifices his relationships (particularly with his daughter) for a warped sense of honor and duty.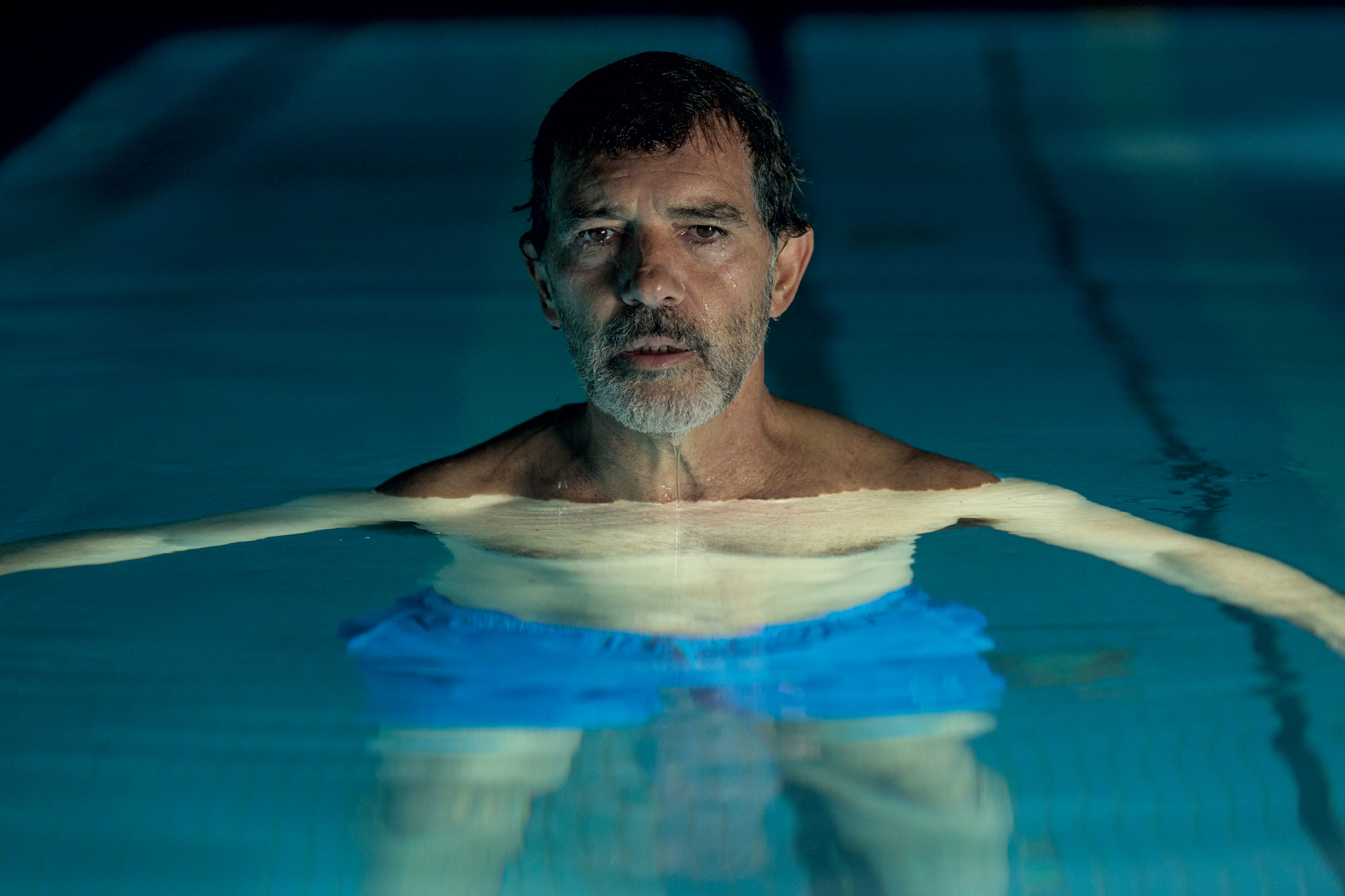 2. "Pain and Glory"
Visionary filmmaker Pedro Almodóvar looks inward at his own physical strife and fear of having to give up the work that he loves in this semi-autobiographical portrait of a director (Antonio Banderas, doing career-defining work) so hemmed in by physical, mental and emotional ailments that he's unable to create.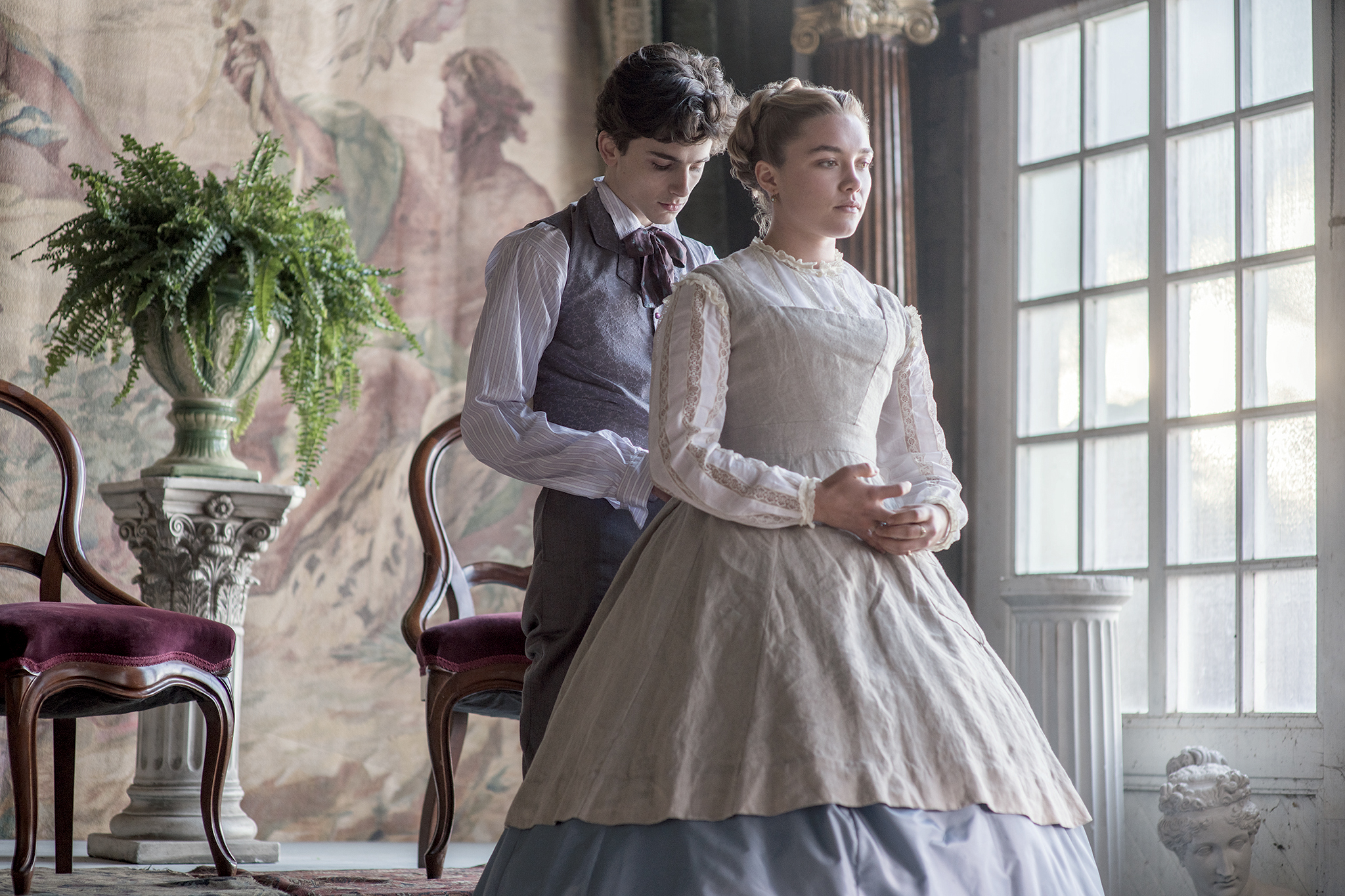 1. "Little Women"
Writer-director Greta Gerwig goes deep into an oft-adapted chestnut of American literature and crafts a tale of art and obsession, love and family, resilience and determination and, yes, feminism, finding new avenues of expression and artistry within the pages of the Louisa May Alcott novel. It's the kind of sweeping film experience that feels grandly traditional and breathlessly contemporary, all at the same time.
Decade in Review: "Marriage Story" and "Booksmart" rank among the year's highlights
Between the internet and impeachment hearings, there were certainly plenty of reasons to stay home in 2019, but those who ventured out to movie theaters (and enough people are still doing that to keep the industry alive, if somewhat besieged) were rewarded with a fascinating array of work, even if some of those films were produced by and destined for one streaming service or another. And while #FilmTwitter might have argued over the effects of Netflix on the filmgoing experience, several observers noted that the back-and-forth discussions about "The Irishman" and "Marriage Story" meant that the service was doing a lot to put adult-aimed dramas in front of viewers and into the public discourse. (The taking of sides in the Martin Scorsese vs. Marvel conflict, alas, continues with no end in sight.)
Source: Read Full Article