Venice 2019: Any controversy over the director's choice of subject is dissipated by the tepid results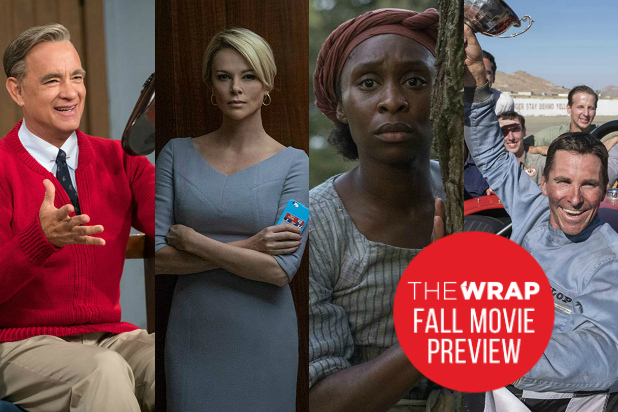 There aren't a lot of things Hollywood loves more in a film than the retelling of true-to-life events or the onscreen portrayal of real people. For proof, look no further than what the Oscars each year: In the last 10 years, seven Best Actor winners played real people, including Rami Malek for "Bohemian Rhapsody."
"Hustlers" (Sept. 13) 
STX Entertainment's glitzy film about the Robin Hood of strippers is inspired by a viral 2016 New York Magazine article. "Hustlers" follows a crew of savvy strip club employees who band together to turn the tables on their wealthy and abusive Wall Street clientele by maxing out their credit cards after they've passed out. The film stars Jennifer Lopez, Constance Wu, Cardi B, Lizzo, Keke Palmer, Lili Reinhart and Julia Stiles.
"Judy" (Sept. 27)
Renée Zellweger plays Judy Garland circa 1968, when "The Wizard of Oz" star arrived in London to perform in sell-out concerts. The film follows Garland as she prepares for the show, battles with management, charms musicians and reminisces with friends and adoring fans. Finn Wittrock, Jessie Buckley and Michael Gambon also star.
"The Laundromat" (Sept. 27) 

Steven Soderbergh's screwball comedy follows Meryl Streep as a citizen journalist who uncovers a massive conspiracy involving money laundering, bribery, extortion. The film, based on Jake Bernstein's book, "Secrecy World: Inside the Panama Papers Investigation of Illicit Money Networks and the Global Elite," also stars Gary Oldman and Antonio Banderas.
"The Current War" (Oct. 4) 

The historical drama — which languished in limbo for nearly two years following The Weinstein Co.'s bankruptcy — tells the story of the cutthroat competition between Thomas Edison (Benedict Cumberbatch) and George Westinghouse (Michael Shannon) over whose electrical system would power the new century. Nicholas Hoult also stars as Nikola Tesla.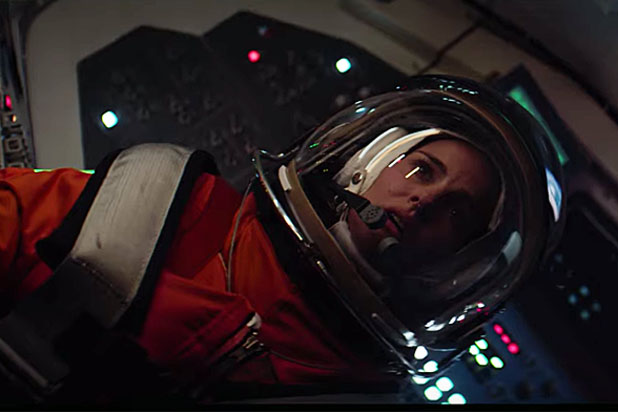 "Lucy in the Sky" (Oct. 4) 

"Fargo" and "Legion" creator Noah Hawley directed Natalie Portman in "Lucy in the Sky," loosely based on the story of astronaut Lisa Nowak and her struggle to adjust after returning from space. Nowak, who was romantically involved with fellow astronaut William Oefelein, flew aboard Space Shuttle Discovery in July 2006. The following year she was charged with the attempted kidnapping of U.S. Air Force Cpt. Colleen Shipman, who also had a relationship with Oefelein. Nowak ultimately pleaded guilty to lesser charges and was sentenced to a year probation. "Lucy in the Sky" also stars Jon Hamm, Zazie Beetz and Dan Stevens.
"Dolemite Is my Name" (Oct. 25) 

Eddie Murphy returns to the screen after a three-year hiatus to play a blaxploitation legend whose given name is Rudy Ray Moore. After struggling to break into showbiz, Moore creates the alter-ego Dolemite seeking to star in blaxploitation films. Moore would go on to star in three films as Dolemite, including "Dolemite" from 1975, followed by "The Human Tornado" and "The Return of Dolemite."
"The Irishman" (Nov. 1)

Martin Scorsese reunites Robert De Niro and Al Pacino in what is one of the fall's most-anticipated films: a decade-spanning saga of organized crime in post-WWII America that covers Jimmy Hoffa's (Pacino) rise as the leader of the Teamsters, and Frank Sheeran's (De Niro) participation in hits for the Bufalino crime family as well as the assassination of John F. Kennedy. Harvey Keitel, Ray Romano and Bobby Cannavale also star in the Netflix film.
"Harriet" (Nov. 1) 

Cynthia Erivo, who had a breakout 2018 with films "Widows" and "Bad Times at the El Royale," gets a star turn as American abolitionist and activist Harriet Tubman. The film follows the freedom fighter from her escape from slavery through her subsequent missions to free dozens of slaves in the South during a time of extreme adversity ahead of the Civil War.
"The King" (Nov. 1) 

Timothée Chalamet follows in the footsteps of Laurence Olivier and Kenneth Branagh, to portray one of Shakespeare's great heroes: Henry V, the 15th-century monarch who navigates the palace politics, chaos and war after his father's premature death. Chalamet is backed by a great cast that includes Joel Edgerton, Sean Harris, Lily-Rose Depp, Robert Pattinson and Ben Mendelsohn.
"Honey Boy" (Nov. 8) 

"Honey Boy," written by Shia LaBeouf, is a raw semiautobiographical retelling of the actor's childhood growing up with an abusive and alcoholic father, played by LaBeouf. The actor wrote the screenplay while in rehab and reconciling with his father and confronting his own mental health issues. Noah Jupe plays a proxy for young Shia, here named Otis, while Lucas Hedges plays him as an adult.
"Midway" (Nov. 8) 
Roland Emmerich's new action epic retells the clash between the American fleet and the Japanese imperial navy at the Battle of Midway in World War II. The cast includes Ed Skrein, Mandy Moore, Nick Jonas and Patrick Wilson.
"Ford v Ferrari" (Nov. 15) 

In a film that might as well be called "We Want an Oscar," Matt Damon stars as visionary car designer Carroll Shelby opposite Christian Bale as the fearless British-born driver Kevin Miles. Back in 1966, the two men were hired by Ford to build a revolutionary race car to take on Enzo Ferrari at the 24 Hours of Le Mans race in France.
"A Beautiful Day in the Neighborhood" (Nov. 22) 

Tom Hanks plays the indelible Fred Rogers. Nothing else need be said.
"The Two Popes" (Nov. 27) 
Fernando Meirelles ("City of God") this movie inspired the true story of Pope Benedict (Anthony Hopkins) and his encounter with the future Pope Francis (Jonathan Pryce), one of his harshest critics as a cardinal from Argentina.
"The Aeronauts" (Dec. 6) 
"The Theory of Everything" co-stars Eddie Redmayne and Felicity Jones re-team for another true story, about pioneering hot-air balloon pilot Amelia Wren (Jones) and meteorologist James Glaisher (Redmayne) who set out on an epic balloon journey in the 1860s.
"Bombshell" (Dec. 20) 

Jay Roach's film tells the story of the sexual harassment scandal from the point of view of the women who challenged the toxic male culture and unseated Fox News founder Roger Ailes. Charlize Theron stars, in a striking resemblance to Megyn Kelly, alongside Nicole Kidman as Gretchen Carlson and Margot Robbie.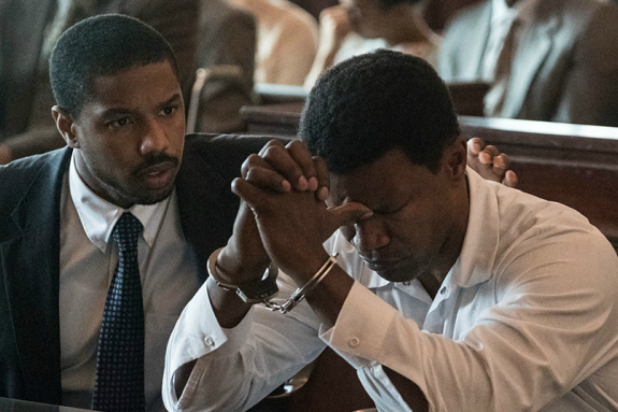 "Just Mercy" (Dec. 25) 

Michael B. Jordan stars as real-life author, activist and civil rights defense lawyer Bryan Stevenson as he seeks to free a wrongly convicted death-row inmate, Walter McMillian (Jamie Foxx). The film, which also stars Brie Larson, is directed by "Short Term 12" filmmaker Destin Cretton.
"1917"  (Dec. 25) 
Oscar-winning director Sam Mendes based his WWI drama in part on an account from his paternal grandfather about two British soldiers ordered to sneak behind enemy lines to warn a battalion about an ambush during the third Battle of Ypres.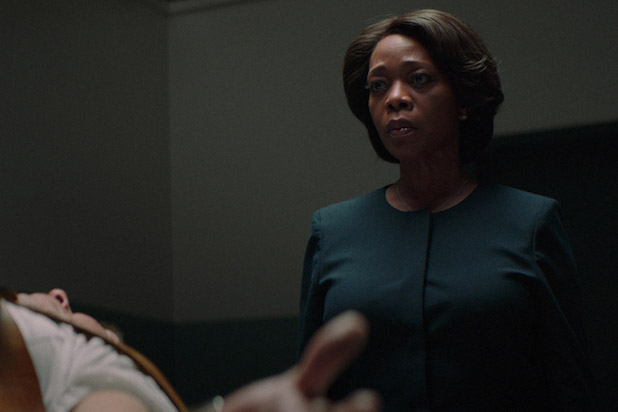 "Clemency" (Dec. 27) 
Chinonye Chukwu's drama, which premiered in Sundance, is based on the true story of a death-row prison warden (Alfre Woodard) whose job takes its toll as she prepares for the execution of an inmate (Aldis Hodge).
Some of the glitziest, most-anticipated movies of the fall star Hollywood's biggest stars portraying real people
There aren't a lot of things Hollywood loves more in a film than the retelling of true-to-life events or the onscreen portrayal of real people. For proof, look no further than what the Oscars each year: In the last 10 years, seven Best Actor winners played real people, including Rami Malek for "Bohemian Rhapsody."
Source: Read Full Article