This list of the shows and networks with the most Emmy wins will be updated after each of the six 2020 Emmys ceremonies
Getty Images
The 72nd Primetime Emmy Awards and Creative Arts Emmy Awards will be handed out in six separate ceremonies, beginning on Sept. 14, 2020, and continuing until the main primetime broadcast on Sept. 20.
The awards will be presented in virtual ceremonies, which will be live-streamed on emmys.com (Sept. 14, 15, 16 and 17), aired live on FXX (Sept. 19) and broadcast on ABC (Sept. 20).
At the end of each ceremony, TheWrap will update this list to reflect the total number of Emmys won by each program and network or platform.
The list currently includes the winners from the Sept. 14 Creative Arts Emmys show, which was devoted to nonfiction, documentary and reality categories.
PROGRAMS
3 wins
"Apollo 11"
2 wins
"Cheer"
"RuPaul's Drag Race"
1 win
"American Factory"
"The Apollo"
"The Cave"
"National Geographic Presents Cosmos: Creating Possible Worlds"
"Don't F**k With Cats: Hunting an Internet Killer"
"Leah Remini: Scientology and the Aftermath"
"Life Below Zero"
"Queer Eye"
"Seven Worlds, One Planet"
"Why We Hate"
NETWORKS/PLATFORMS
5 wins
Netflix
3 wins
CNN
National Geographic
2 wins
VH1
1 win
A&E
BBC America
Discovery Channel
HBO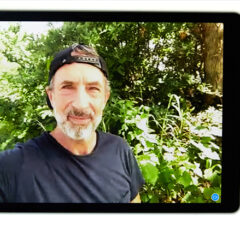 (Tap photo and swipe to view gallery)
Source: Read Full Article