In the 1990s, Usher and Aaliyah were two rising R&B singers with undeniable talent. While they'd crossed paths, the two were never in a relationship — something Usher looks back on today with regret.
Usher debuted in the 1990s
Usher Raymond burst onto the scene as a solo star in 1994 with his self-titled debut album. The project was executive produced by Sean "Diddy" Combs, who had just made his friend The Notorious B.I.G. a superstar just a month earlier with the release of his own debut LP Ready to Die. 
Usher's popularity grew in the late '90s after the release of his sophomore album My Way, which contained his first No. 1 song on the Billboard Hot 100 chart, "Nice & Slow." He notched more No. 1 singles with "U Remind Me" and "U Got It Bad" from his Grammy-winning 2001 album 8701.
In the early 2000s, Usher transformed from young '90s R&B star to one of the best-selling artist of the '00s decade. His 2004 album Confessions cemented sold over 20 million copies sold and spawned four consecutive No. 1 singles: "Yeah!", "Burn," "Confessions Part II," and "My Boo."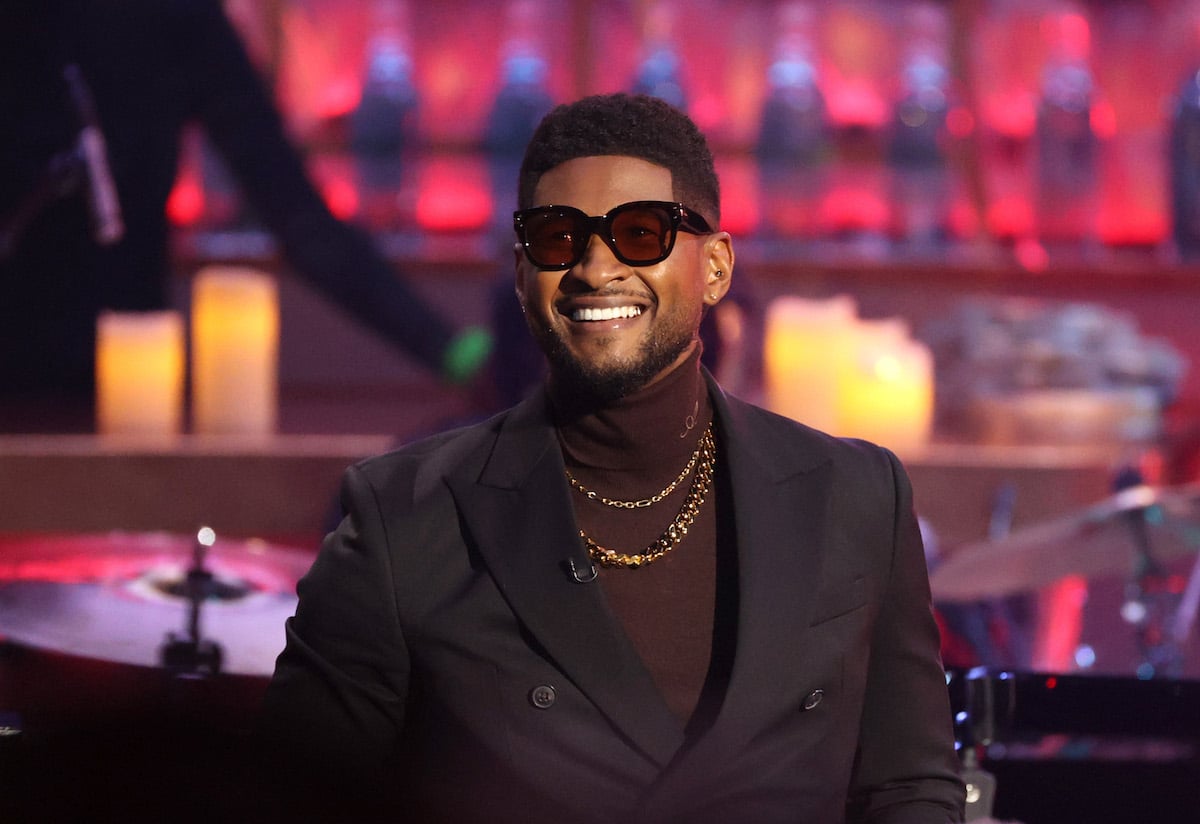 Usher regrets not dating Aaliyah
When Usher looks back on the early days of his career, one regret sticks out in his mind, and it involved Aaliyah, the princess of R&B. He spoke about the late, great singer in a 2022 interview on E's Daily Pop.
"Somebody that I was really good friends with that I wish I would have taken more serious because she was a really close friend of mine for a small amount of time and we just kind of disconnected was Aaliyah," the award-winning singer said honestly. "I think I would've dated Aaliyah and we just didn't get around to it. We just kind of talked but didn't do it."
His smash album 8701, which was instrumental in transforming him into a global superstar, was released just two weeks before Aaliyah's untimely death in August 2001.
Usher dated another big R&B singer
Ultimately, Usher was never romantically linked with Aaliyah. But he was at one point in a relationship with another R&B up-and-comer: singer Monica Arnold. She released her debut album Miss Thang in 1995, and the pair reportedly dated for eight months that same year.
Usher revealed in his Daily Pop interview that Monica was in fact his first celebrity kiss — and she was a good kisser, he added. Even though their relationship purportedly lasted only a few months, the two remained friends, even collabing on the song "Slow Jam" from Usher's 1997 album My Way. 
Both Usher and Monica have since gone on to have families of their own. Usher is a proud father of four, while Monica has three children of her own. He's been in a relationship with musical director Jenn Goicoechea since 2019. They welcomed their first child together in 2020 and their second in 2021.
Source: Read Full Article