After days of teasing fans with cryptic social media posts, pop-country musician Kacey Musgraves finally revealed what she's been up to. Three years after her Grammy award-winning album, 2018's "Golden Hour," Musgraves announced that her next album, "star-crossed," drops September 10. In addition to the announcement, the album's release is also receiving the film treatment. Inspired by Shakespeare's "Romeo and Juliet," the 50-minute movie is set to stream on Paramount+ the same day, and includes special appearances from Eugene Levy, Princess Nokia, and numerous others.
Musgraves also released the album's title track as the first single. While the song itself includes dreamlike instrumentals, blended with a country interpretation of the literary lovers, there were also some dark lyrics tied to Musgraves' personal life. The film's trailer sequence provides even more insight to what led her to tackle themes of heartbreak. Here is the real meaning behind her new song, "star-crossed."
Kacey Musgraves' 'star-crossed' was inspired by her divorce from Ruston Kelly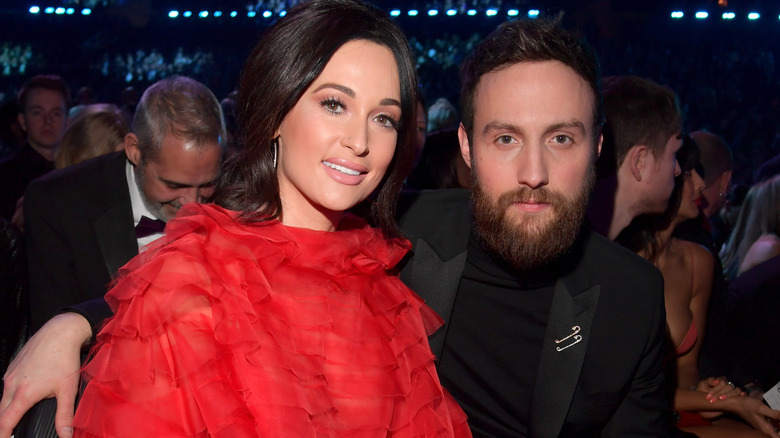 When country singer Kacey Musgraves' new song and album announcement dropped today, listeners tuned in to hear what "star-crossed" had in store. The track ended up being a heartbreaking reinvention of the classic play "Romeo and Juliet," with Musgraves weaving in lines that alluded to her divorce from fellow musician Ruston Kelly. "Signed the papers yesterday / You came and took your things away / And moved out of the home we made / And gave you back your name," she sings.
According to the Associated Press, Musgraves and Kelly announced their separation in July 2020 through a mutual statement. The former couple had tied the knot in 2017. Musgraves, in a February 2021 cover story with Rolling Stone, explained how their relationship ending influenced her new music.
"Just simply didn't work out. It's nothing more than that. It's two people who love each other so much, but for so many reasons, it just didn't work. I mean, seasons change. Our season changed," she said. "I think I live best by myself. I think it's OK to realize that … I've been doing a lot of reflecting on growing up as a woman in the South and being a performer from a young age — we were told to please, to make this person happy. That has to imprint on your code. It kind of erodes boundaries. So I'm trying to examine things that may not be useful anymore and maybe unlearn some things."
Kacey Musgraves shared more about 'star-crossed' in other interviews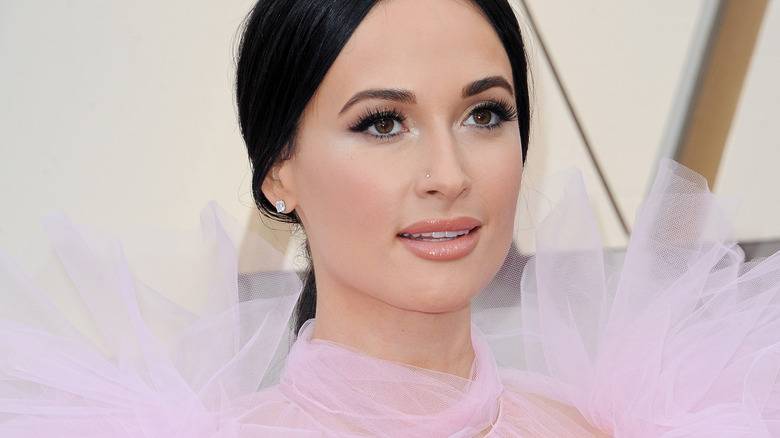 In anticipation of her forthcoming album in September, Kacey Musgraves also appeared in several new interviews speaking about her single "star-crossed" and further explaining the influence her ex-husband Ruston Kelly had on her songwriting. Musgraves sat down with Apple Music's Zane Lowe, to chat more about the hidden meanings. "The album starts with 'star-crossed.' It sets the scene beautifully, you play the part as a narrator at the start," Lowe said. "Then, you immediately move into character mode."
"I want the chance to transform my trauma into something else. I want to give myself that opportunity, even if it's painful… I'm excited to share 'star-crossed' just because people know me to be a songwriter that writes about what I'm going through," she told Lowe. "I think it would have been extremely awkward if I just acted this last chapter didn't happen for me. So I think you saw my highlight reel with Golden Hour and this is the other side of that."
Source: Read Full Article