Being one of the best drummers in rock was hard, but Taylor Hawkins managed. He found creative and physical outlets that helped him vent his frustrations and clear his head, including playing music and mountain biking.
However, Getting on his bike and going for long bike rides through the mountains didn't just help Hawkins stay in shape so he could melt fans' faces every night. It helped him think and relax.
Initially, Taylor Hawkins took a lot of drugs to cope with the ups and downs of being in Foo Fighters
Hawkins joined Foo Fighters in 1997. For him, it was intimidating being the drummer for one of the best drummers of the 1990s. It was also hard for Hawkins to find his place in the band. Initially, he wanted Foo Fighters to be perfect and often bugged Dave Grohl to practice more.
In an interview with Kerrang!, Hawkins explained that he took drugs to cope with the ups and downs of being in an enormously successful band. "I used to do a lot of f***ing drugs (laughs)," he said. "You get the work done. Foo Fighters live and breathe onstage. In the studio, the albums are very much Dave's vision."
Then, Hawkins' drug use resulted in an almost lethal heroin overdose in 2001.
"Everyone has their own path and I took it too far," Hawkins continued. "I was partying in London one night, and I mistakenly did something and it changed everything. I believed the bulls*** myth of live hard and fast, die young.
"I'm not here to preach about not doing drugs, because I loved doing drugs, but I just got out of control for a while and it almost got me. I was heading down a road that was going to lead to even worse paths.
"Whether someone's sober, or they like a glass of wine with dinner, or they want a bottle of Jägermeister before they go onstage, or they like to smoke doobies all day long, everyone has their own path, and I took it too far. I'm glad it got knocked on the head at that point.
"I wouldn't take anything away that I've done or been through either, because it's all part of the trip and the journey. I'm trying to be as candid as I can be."
After his overdose, Hawkins almost quit Foo Fighters. However, he and Grohl made up. Hawkins knew his place in the band after that. He also swapped his drug use for his own form of therapy.
"I go mountain biking now," he said.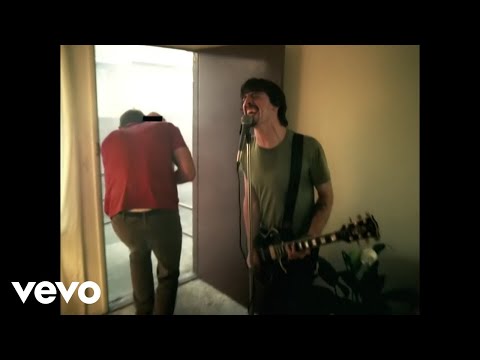 Hawkins used mountain biking to clear his head
The Foo Fighters drummer said mountain biking had a lot of benefits. It helped him not just physically but mentally.
"I get ideas for songs and it's where I do a lot of my problem solving and deep thinking," Hawkins explained. "Sometimes I write songs in my head and then jump in my studio to put it down straight away."
Hawkins continued, "I like to go by myself. I like listening to old Aerosmith and Van Halen records to kind of pump me up. It's my time and I love it. It's a chance to clear your head out."
Working out in any way has that effect on many people. It gets them in the zone and benefits their entire well-being. Hawkins told Outlook that there were dark times in his life when he just jumped on his bike and went riding for the whole day. "It changed my life," he said.
Also, it was a great way for him to stay in shape. He'd have gained weight if he came home after an exhausting, physically taxing tour with Foo Fighter and sat on the couch for two weeks. Mountain biking was a healthy way to replace what he'd do on tour. It kept him going and didn't let him dip.
In 2021, Hawkins told Rolling Stone, "I'm healthy. I'm good … I get sinus infections really bad.
"And I just found out from my doctor, got all my blood tests and my heart everything checked and he goes, 'Dude, you're in amazing shape. Your heart's big, because you exercise a lot. It's like a runner's heart.' And that's fine. The only thing is, he said, 'I think you have sleep apnea.'"
Hawkins also had terrible stage fright
No doubt Hawkins' mountain biking helped another thing in his life, his terrible stage fright. Biking before a show probably helped calm him.
"It's really with Foo Fighters shows," Hawkins explained. "I do shows with my other bands, but I just feel a certain way when there's 100,000 people waiting for you to go onstage. I put a big burden on myself to play perfectly – whatever that means – and keep in perfect time.
"We're not one of those bands who are hooked up to a computer or play to backing tracks. We have no safety net, and what happens is what happens. If it's a trainwreck, it's a f***ing trainwreck. We live and die by the great sword of rock'n'roll.
"You're getting something real: you're getting blood, you're getting guts, you're getting a human exchange, and we're actually really feeding off the audience and the excitement."
Hawkins might have had stage fright. However, he dealt with it and gave fans a great show at every Foo Fighters performance. Fans will miss him.
How to get help: In the U.S., contact the Substance Abuse and Mental Health Services Administration helpline at 1-800-662-4357.
Source: Read Full Article