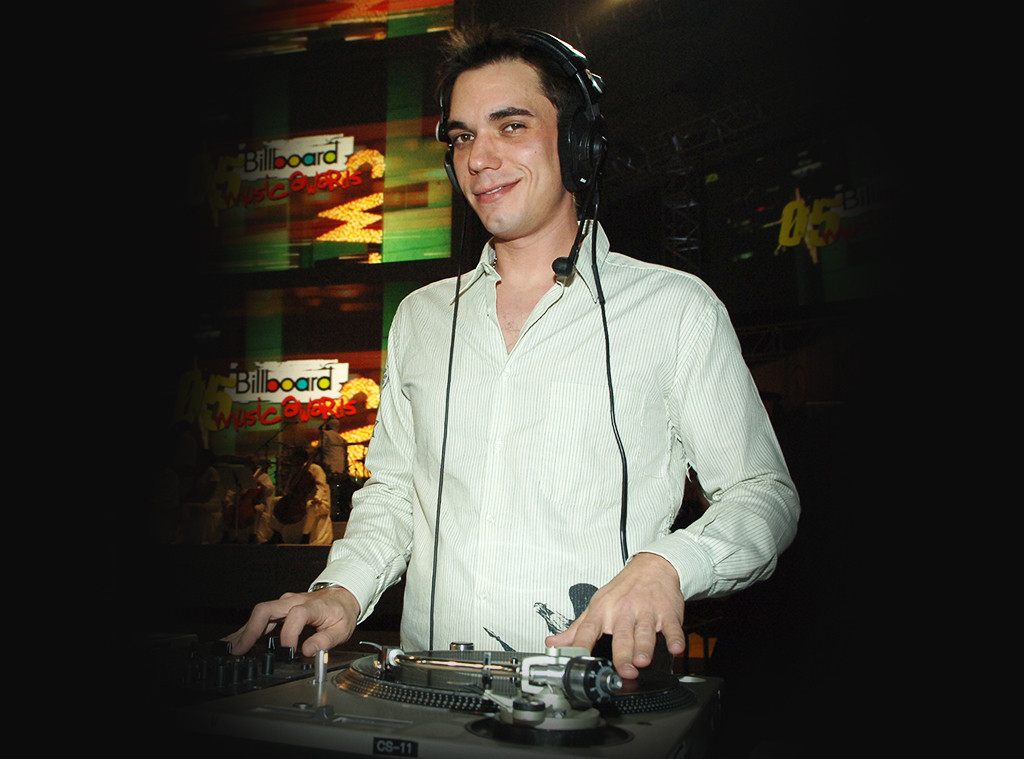 KMazur/WireImage
It was hard to tell in the moment just how influential DJ AM was in his all-too-brief lifetime.
Sadly, after he was gone, 10 years ago today of an accidental drug overdose, it became clear that the beats-spinning, business-owning visionary was ahead of his time, a pioneer of the open format, an EDM star before the term "EDM" had gone mainstream, a progenitor of the household-name deejays who have followed in his wake and the first to command a $1 million contract for a Las Vegas club residency.
"For music, he was a born tastemaker," DJ Kevin Scott told NiceKicks.com in 2015, collecting sneakers being another of DJ AM's passions. "He set trends and did things before they were cool. No genre of music was off limits, he was never afraid to play any song at any time and he brought different groups of people together, people that wouldn't normally be together grooving to the same music."
If he were still around, Scott said, "With music, he was already starting to do festivals like Coachella and EDC so he'd be on the main stages of the biggest festivals and clubs on earth spreading good music to all. He would also be heavily involved in production by now as he was already starting to dabble right before he passed. In regards to kicks, I'm sure his ever growing fame would have increased the hype on many sneakers and retros as he was photographed often out in the wild rocking the rarest of kicks with the hottest of girls."
DJ AM, whose real name was Adam Goldstein, did make the most of every connection, though friends would say he cared about his craft more than the size of the crowd. He owned the celeb-magnet Hollywood nightclub LAX, had a wink-wink cameo on Entourage in which his sneaker fetish supplanted his profession, appeared on Punk'd, deejayed private parties for the likes of Jennifer Lopez and Leonardo DiCaprio, and he had dated Mandy Moore and once been engaged to Nicole Richie.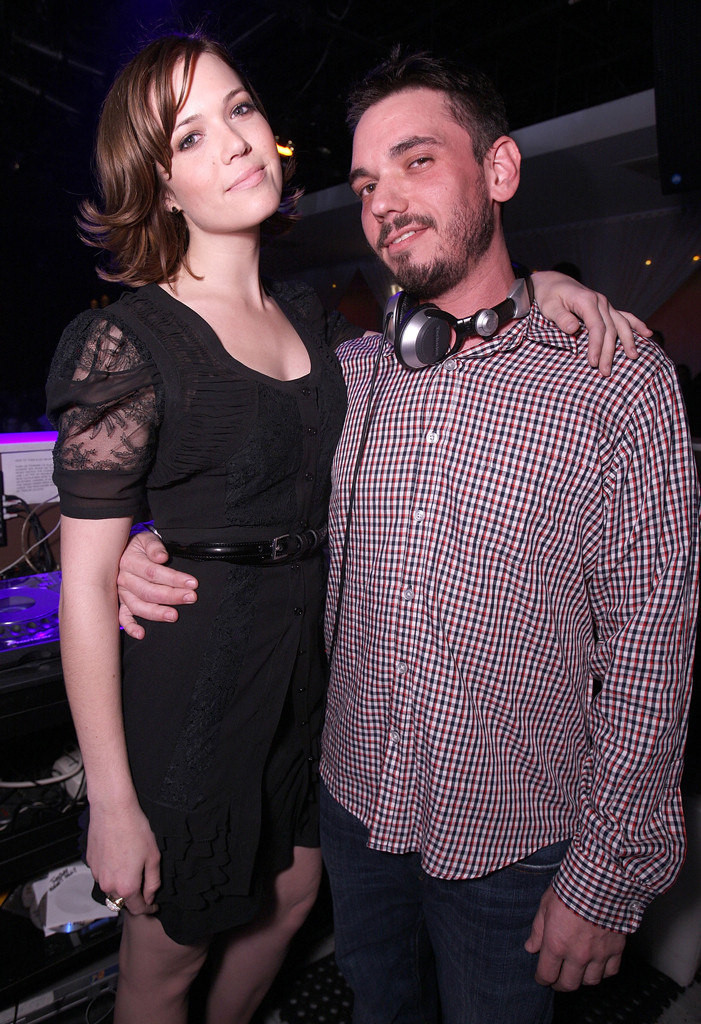 Chris Weeks/Getty Images
"Miss this sweet face and smile today and every day. Hard to believe it's been 5 years since we all lost such a bright light," Moore captioned an Instagram tribute to her ex in 2014 on the fifth anniversary of his death. "Thinking of those who knew and loved him and celebrating all of the undeniable goodness he brought to our lives. Xo #Adam #djam."
The This Is Us star only dated Goldstein for two months in 2007 before mutually deciding to end it, but they had known each other for years beforehand and remained close. Moore memorably flew to Georgia where Goldstein was hospitalized with burns following a plane crash that he and Travis Barker survived but which killed the four other people aboard in September 2008.
Many would wonder if something irreversibly broke in DJ AM, who had struggled with depression and drug and alcohol abuse in the past but had been sober since 1997 and active in AA, after the crash.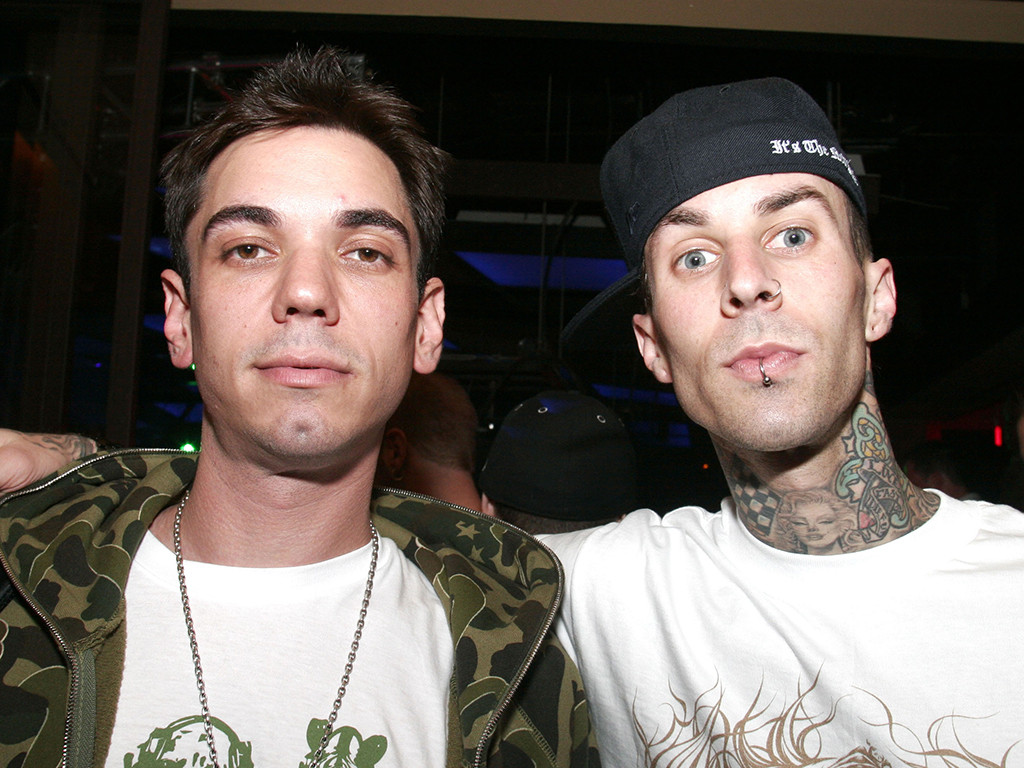 Nick Valinote/FilmMagic
"He was my best friend. It was beyond friendship," Barker, who said that Goldstein remained "completely sober" in the months following the crash, recalled to Billboard in 2015. "It was like there was only one other person in the world. And then losing him and just wondering, 'F–k, is there something I could have done?' It was like the one thing that will never stop resurfacing in my head. I look at things. I see what's important and what's not important, and if anyone's going through anything severe, I can honestly say that before the plane crash… You don't know what it's about.
"There's very few people that go through something like that. Unless you've actually gone through something like that, you don't know how it feels. I'd just see people walking through their day and they don't realize they've never looked death in the face."
The pair had performed together as the rap-rock duo TRV$DJAM.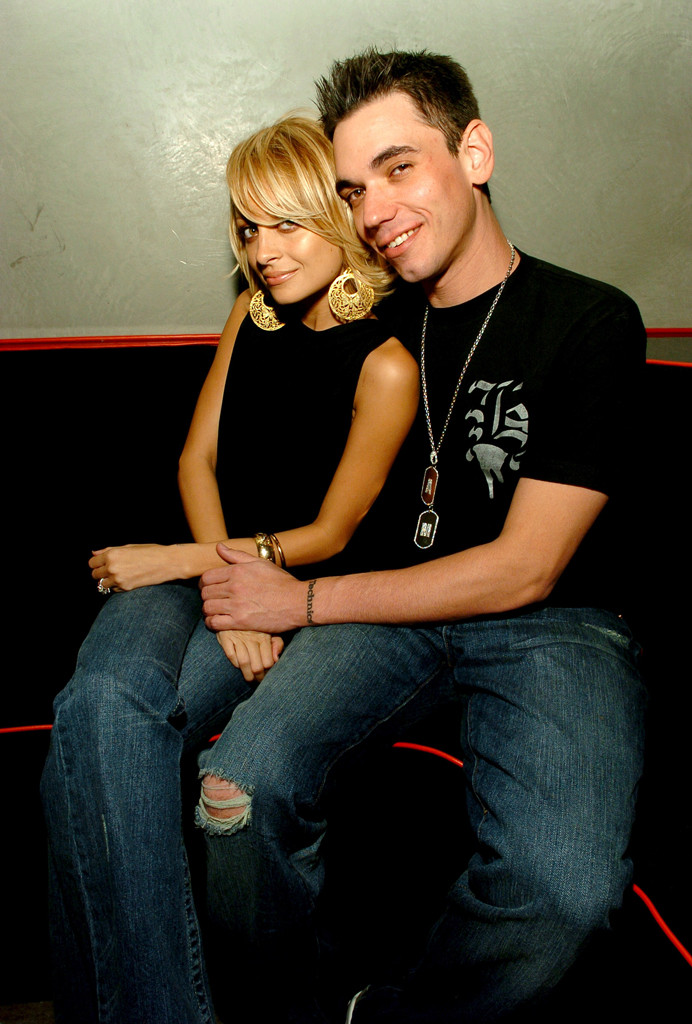 J.Sciulli/WireImage
"For those of us lucky enough to have known him, Adam radiated a contagious exuberance for life and also personified the very definition of a true friend," Moore said in a statement in the days following his death as the tributes poured in from celeb pals, colleagues and fans.
"I still don't have the words—but these 2 taught me everything—forever and a day," Samantha Ronson tweeted, posting a pic of Goldstein and her brother, DJ-producer-musician Mark Ronson.
The Palms in Vegas, where DJ AM had a Friday night residency at Rain and where he was supposed to be the Friday after his death, dimmed some of its exterior lights in honor of the fallen talent.
Richie, who had broken up with Goldstein in 2005, attended a private memorial for him at the Hollywood Palladium that honored the 12-Step recovery process and was packed with celebrities, including Robert Downey Jr., Lindsay Lohan, Sam Ronson, Eric Dane, Rebecca Gayheart, Dr. Drew Pinsky, Tom Arnold, Jon Favreau and Mark McGrath.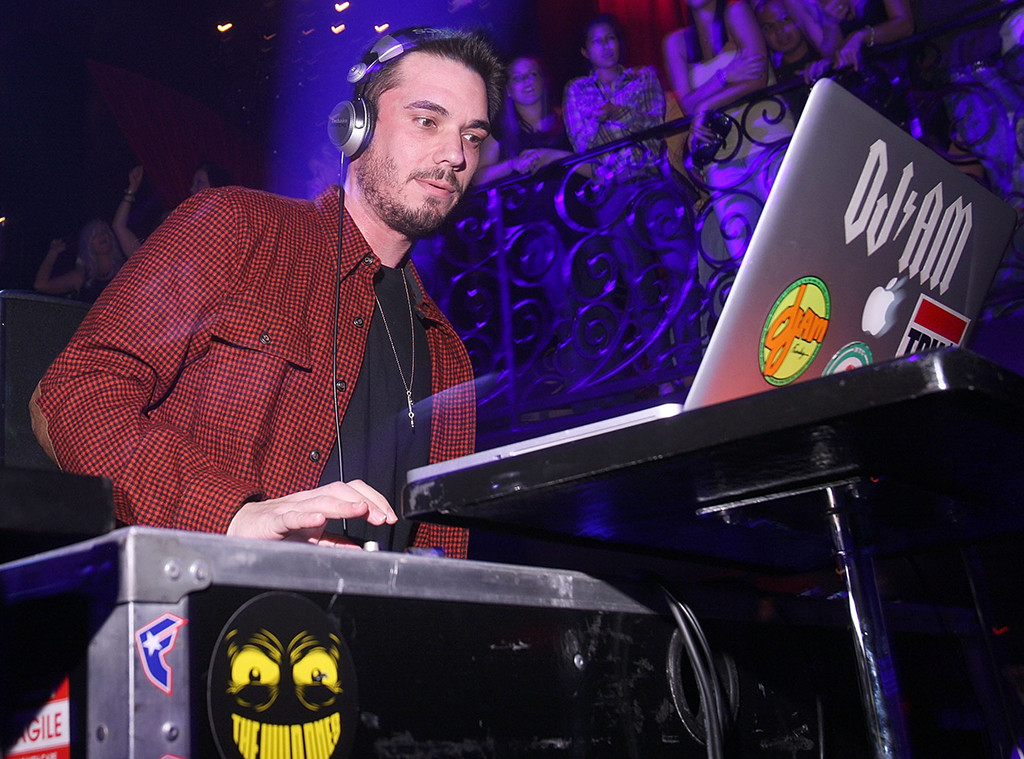 Chris Weeks/WireImage
Meanwhile, the years-in-the-making film, directed by Kevin Kerslake, sought to paint a more intimate portrait of the man through interviews with those who knew him and who were inspired by him, as well as through old footage of Goldstein, who was reluctant to accept too much praise himself but was in his element behind the turntables.
"There's a universal lie that I've pretty much believed my whole life, that is 'As I am, I'm not enough. As I am, me, I'm not enough,'" he's heard saying in the film. "And as long as I can remember, I've always felt that lie to be the truth."
Those who spoke about him and were lucky enough to see him play called him nothing short of a genius at what he did.
Simply, he said in one interview, "I look to just have a good time and play good music."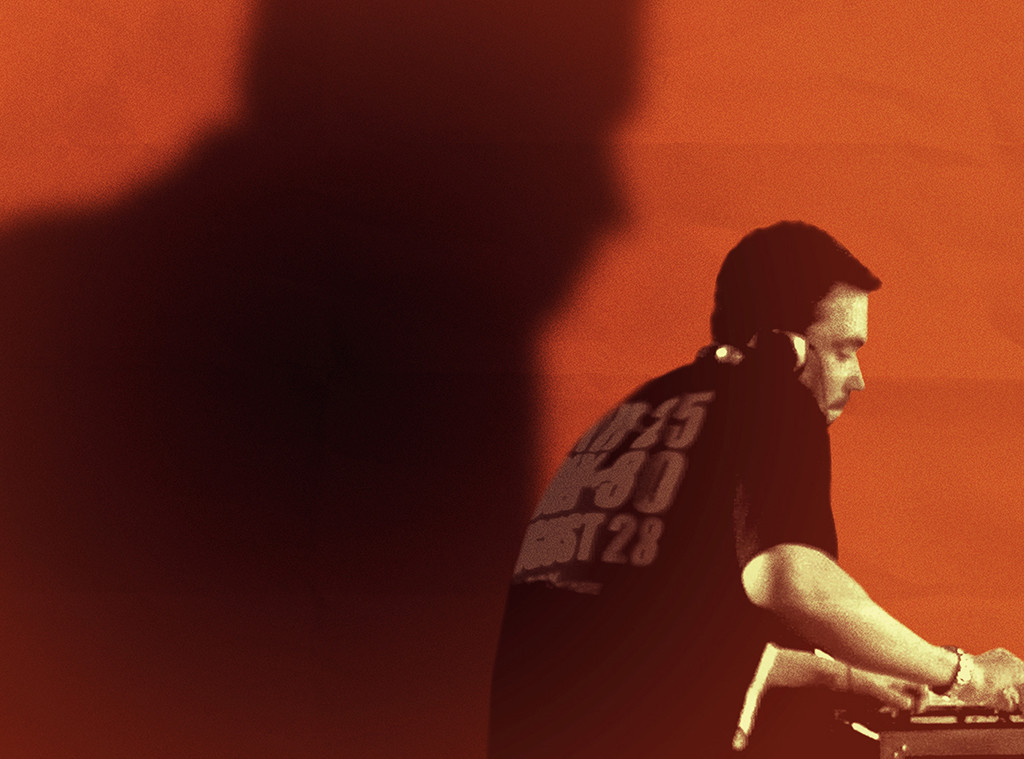 Tribeca
The film addressed the darker elements of his life as well, including the suicide attempt that prompted him to get sober in the 1990s, his gastric bypass surgery after a lifelong struggle to lose weight, and the aftermath of the 2008 plane crash. Many who spoke on the subject agreed that he never truly got over it.
"I don't think anybody could really appreciate the totality of this impact on your body, on a cellular level as well as in the mind. And he never really processed it," Kerslake told Rolling Stone in April 2015. "Travis still hasn't come to terms with it; he still won't fly. But AM got on a plane two weeks later and was off and running. There's a plus side to getting back up on the horse right away and there are healing properties because he loved DJing. But I think that the undercurrents of that experience finally overwhelmed whatever virtues there were in coming back to work early."
But overall, his impact on the culture couldn't be emphasized enough.
"Adam really distinguished himself from [other deejays at the time] just because he found his way into mainstream like no one from that world had before him," Kerslake said. "And it was a perfect storm of circumstances with club culture blowing up and EDM becoming more popular. He was just right in the sweet spot of time, and he was blessed with his own talent to capitalize on that."
Nic Adler, owner of the legendary West Hollywood club The Roxy, told The Daily Beast in the days after Goldstein died, "To this generation, AM was our bridge between genres of music and culture that had not yet been brought together. He made it cool for the metal rockers to listen to hip-hop, the B-Boys to bang their heads, and the electro kids sing along to a '70s ballad. I think it will be years until we truly understand how he shaped the way that we see and hear music. AM made music fun again."
(This story was originally published on August 28, 2017 at 6 a.m. PT.)
Source: Read Full Article