The ongoing divorce battle between Dr. Dre and his ex Nicole Young continues. Since Young filed for divorce in 2020, she's accused the Beats by Dr. Dre creator of physical, emotional, and physical abuse. Dre has denied Young's claims, stating she's money-hungry and out to tarnish his reputation. The two have fought over spousal support and Young was granted a judgment. But a judge recently ruled that Dre has to fork over an estimated $4 million for Young's legal fees.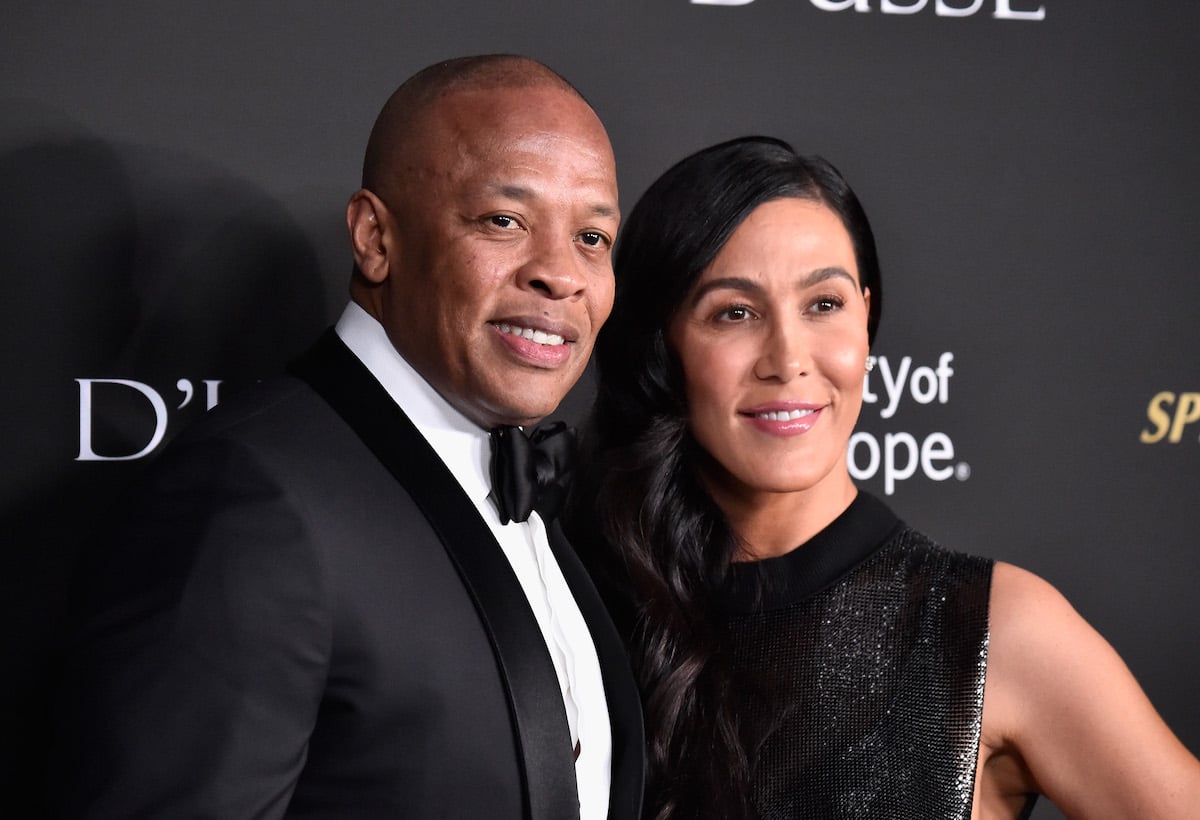 Judge forces Dr. Dre to pay his ex's legal fees
Madame Noire reports that The Blast obtained legal documents highlighting Young's recent court victory. Dre must now pay Young's attorney fees of $1.55 million. He must also shell out an additional $555,000 to cover other court-related fees.
Young's lawyers cost a whopping $1,100 per hour. The judge in this cast estimates that Young's legal fees will total around $3 million, which Dre also has to pay. Dre must pay all of Young's fees that have accumulated through July 2021.
Related: Millionaire Dr. Dre Reportedly Stopped Giving Homeless Daughter LaTonya Money Because She's 'Spoken About Him in the Press'
Young's legal team is defending their hourly rate. "Ms. Samantha F. Spector and Lisa Helfend Meyer, certified family law specialists, have significant years of experience in family law and have extensive practical experience in complex family law matters," court documents reveal Young's team notes. "Considering the level of the case's complexity, and the issues involved, an attorney of their level and skill is reasonably necessary; and therefore, the various hourly rates of the primary and secondary attorneys participating in this litigation are reasonable and justifiable."
Page Six also reports that Dre must also pay household expenses dating back to September 2020 for the Malibu, CA home Young currently lives in. The home was one of many the couple reportedly owned during their marriage.
A breakdown of Nicole Young's spousal support settlement
Young also has a heft spousal support settlement. Dre began paying Young $293,306.00 in August, per a court order. The temporary agreement comes with conditions. According to court documents, Dre must pay Young until she "remarries or enters into a new domestic partnership, death of either party."
Additionally, Dre must cover Young's health insurance along. Young initially sought $1,936,399 in monthly spousal support, citing a long list of expenses.
Related: Fans React to Apryl Jones and Dr. Dre Dating Rumors
Furthermore, Young has detailed several instances of abuse that she says she suffered at the hands of her ex. "Andre has verbally and emotionally decimated my personhood to the extent that I currently suffer from post-traumatic stress syndrome," she said in court documents. "During our marriage, I considered calling the police several times; but, as I fell deeper into the abusive relationship, my fear of Andre outweighed any confidence I had that the police could help me."
Dre admittedly physically assaulted hip hop journalist Dee Barnes in 1991. His abusive relationship with singer Michel'le was also chronicled in her Lifetime television biopic. Dre issues a public apology in 2015, claiming he was reformed with the help of Young.
Source: Read Full Article