Romance within the Marvel Cinematic Universe is usually appropriate for all audiences, but Eternals left fans wondering whether the franchise could embrace more explicit content in the future. If it does, it won't be in its Spider-Man movies. Spider-Man: No Way Home stars Tom Holland and Zendaya addressed the possibility of another sex scene in the MCU, making it clear that it won't be between their characters.
'Eternals' changed the game for Marvel romances
Eternals setting the stage for more sensual moments between Marvel characters raises new possibilities for the MCU's on-screen relationships.
Of course, Spider-Man: No Way Home — and really, any Spidey film that takes place while Peter Parker is still in high school — isn't the best place to explore those possibilities.
Tom Holland and Zendaya said as much during an interview with Yahoo! Entertainment. Holland emphasized that the current trilogy of Spider-Man films is "about celebrating friendships and young love."
"I don't think it's appropriate for the Spider-Man franchise," he added. "We are still very much young kids. Should there be a future for this character, maybe one day we will explore that."
Zendaya agreed with her co-star, sharing a relatable sentiment about Holland's hero:
"Peter Parker is like a little brother. No one wants to see Peter Parker having sex! That would be horrible."
Of course, as Holland points out, the Spider-Man franchise could see some massive changes after Spider-Man: No Way Home hits theaters. And it's possible it could take a more mature turn later on.
Will Tom Holland and Zendaya tackle more mature topics in future films?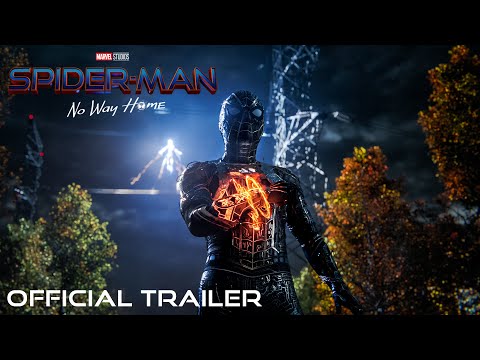 Although Tom Holland and Zendaya will be sticking to high school narratives in Spider-Man: No Way Home, Holland admitted the franchise could embrace more mature relationships down the line.
Sony and Marvel Studios have made it clear that they want Holland around for another batch of Spider-Man movies. Those could take his Peter Parker to college and into early adulthood. Such scenarios are likely to see some awkward attempts at adult relationships, as well as efforts to embrace other more mature subjects.
Of course, that doesn't necessarily mean Zendaya's M.J. will be involved in those storylines. The future for most of the Spider-Man: No Way Home cast remains up in the air. And Marvel Comics sees Peter Parker embracing flings with plenty of other women within the franchise.
For now, fans can enjoy the lighthearted first love between Peter and M.J. — though with everything else happening in No Way Home, that may not be what they're focused on.
Spider-Man: No Way Home hits theaters on Dec. 17, 2021.
Source: Read Full Article