The Thor: Love and Thunder trailer that dropped in May gave fans a "closer look" at the God of Thunder. In the clip's final moments, Chris Hemsworth was seen standing naked on Mount Olympus with some of his body parts blurred out. The moment set the internet on fire, and it has fans convinced that Thor: Love and Thunder will feature the Marvel Cinematic Universe's very first nude scene.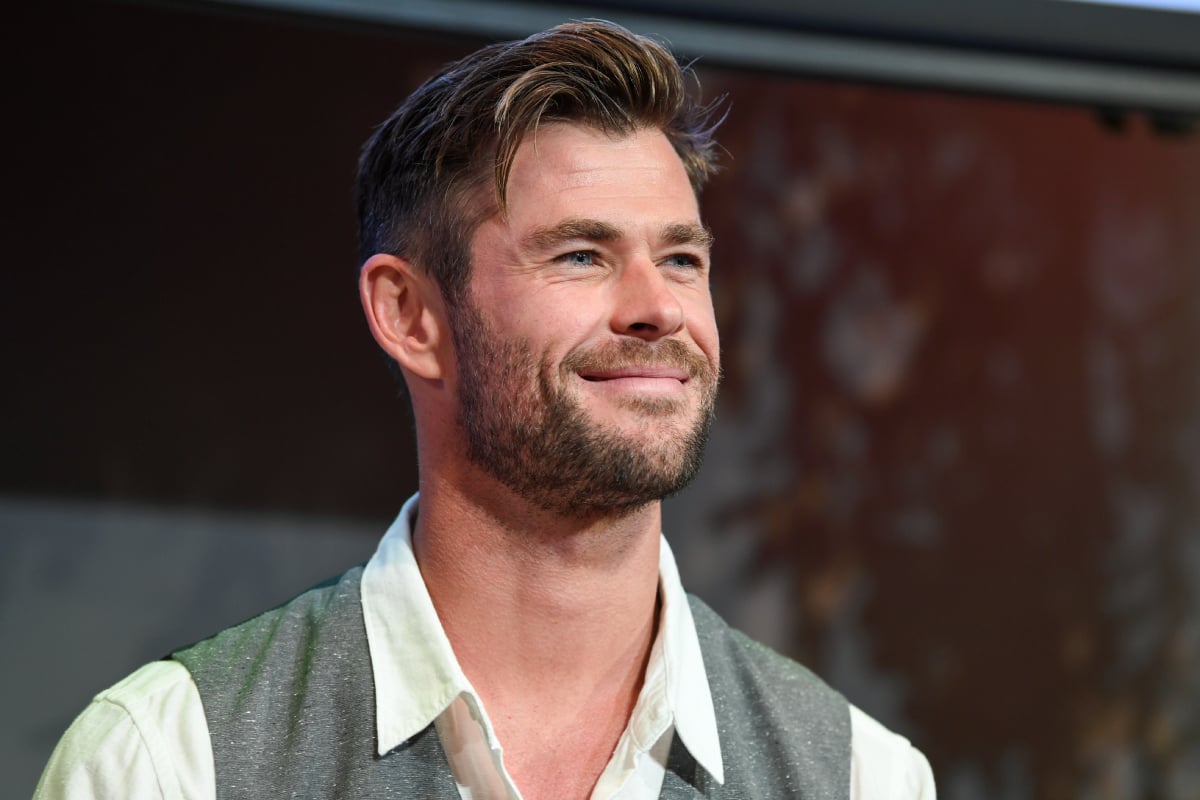 The 'Thor: Love and Thunder' trailer introduced the primary antagonist
Marvel gave fans their first glimpse at the fourth Thor film earlier this year by releasing a brief teaser. Then in late May — just weeks ahead of the film's release — they dropped the official trailer that featured never-before-seen images.
The trailer included more shots of Natalie Portman's Jane Foster — and her impressively jacked arms — in her new avatar as the Mighty Thor. The two-minute clip also introduced the film's antagonist, Christian Bale's Gorr the God Butcher.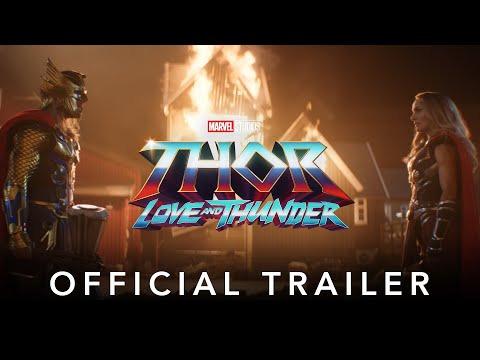 But it was a scene at the very end that really caught fans' attention. The moment saw Thor chained up in Mount Olympus as Russell Crowe's Zeus zaps him to "take off his disguise." But when Zeus "flicks" the disguise, he accidentally removes all of Thor's clothes.
"Dammit you flicked too hard!" Thor exclaims, as the women in the crowd swoon and faint. A long shot reveals that Thor is standing in front of everyone buck naked, but his butt is blurred out.
Fans hope to see a nude Chris Hemsworth
Marvel is notorious for keeping their films PG-13. But is it possible they let director Taika Waititi include the MCU's first nude scene? After seeing the trailer, some fans are convinced that pixelated blur of Hemsworth's posterior won't be part of the theatrical version.
"Are we getting Thor butt in this movie," a fan asked in a tweet with a screengrab of the moment. Another tweeted, "The world is going to see chris hemsworth butt a** naked in imax."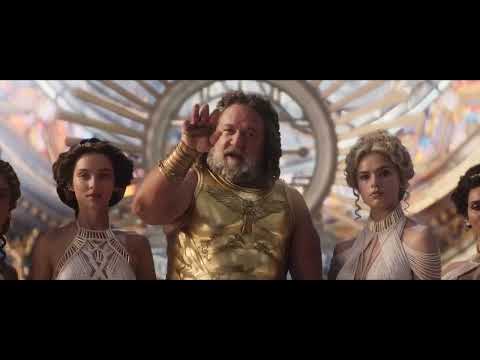 A third fan shared, "Eternals has the mcu first sex scene sort of. Thor 4 has its first nude scene?" And a fourth added, "Leave it to Taika to give us fully nude Thor."
According to ComicBook.com, Hemsworth's bare bum has been the most replayed part of the Thor: Love and Thunder trailer. And let's be honest, the actor has earned all of the praise he's receiving. Hemsworth has worked insanely hard to get his "god bod," and deserves to show it all off.
The pandemic helped Chris Hemsworth get his chiseled physique in 'Thor: Love and Thunder'
Hemsworth has worked hard on his physique for years, but he showed some serious "dedication" during the pandemic. The production delays allowed the actor to extend his fitness training. And, he launched the Centr Power virtual fitness program so fans could bring his superhero workouts into their own home.
"I've had a lot of questions about my prep and training for Thor over the years. This time round I was fortunate enough to have a solid period at home to try a multitude of nutritional and training methods, to build the strongest version of myself and the character yet," Hemsworth posted.
"From that I decided to design a fully guided program on how I achieved those results. Eat, train, sleep, repeat! With our Centr Power program."
Thor: Love and Thunder hits theaters nationwide on July 8.
Source: Read Full Article