When it comes to getting red carpet ready, some stars truly stand out.
It's part of why we tune into award shows, after all. While celebrating a singer's latest Grammy or watching a tearful Oscar speech is what we stay around for, the prequel to those events is full of fashion, makeup looks and hairstyles that make us swoon.
That's why the People's Choice Awards category of Style Star of 2019 is so competitive…and fabulous! The nominees are a mix of performers, models and reality stars who all have different talents but share being fashionable in common.
Take Lady Gaga, for example, whose four outfit changes on this year's Met Gala pink carpet demanded (and deserved) a 16-minute entrance.
Kim Kardashian West and Harry Styles, the latter of which won the PCA last year, also made waves on the Met carpet in their designer threads. It took Kim's team three hours to lace her up into her Mugler corset dress number, proving the starlet knows the phrase "beauty is pain" is no joke.
On the list of nominees are also some style legends such as Jennifer Lopez, who has been an icon since her infamous plunging Versace gown rocked the new millennium in 2000. She's joined by 51-year-old fashionista Céline Dion, whose style has gone on in our hearts over the past years.
At the other end of the spectrum, there are also newcomers up for the award, too. It's hard to believe Cardi B's "Bodak Yellow" only came out two years ago since she's already cemented herself as a must-see on the red carpet with her daring and high-fashion ensembles.
Other contenders such as Rihannaand Gigi Hadid know how to rock a step-and-repeat but are also enviable for their off-duty threads, too. Their ability to transition from day to night flawlessly has us wanting to Marie Kondo our closets and then just take theirs.
Who will end up walking away with the award? That's up to you! The People's Choice Awards are by the people, for the people, and your votes determines who walks away a winner.
Vote now on the official voting site or take to Twitter to sound off.
And be sure to tune into the live show on Nov. 10. There's no doubt the same stars on this list will rock that red carpet, too.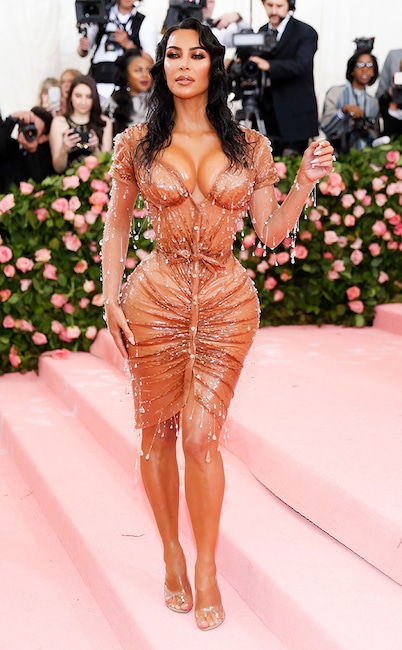 JUSTIN LANE/EPA-EFE/Shutterstock
Kim Kardashian West
Vote for The Style Star of 2019 of who you want to win!
________
The Keeping Up With the Kardashians star has always been a trendsetter and this year was no different. She looked like she just emerged from the ocean when she hit the 2019 Met Gala carpet in a custom, nude Mugler dress adorned with crystals. As if that look wasn't iconic enough, she followed it up at the Met afterparty with a tinsel wig. The stylish celeb loves fashion so much she even launched her bodywear line, Skims, this year, too!
SEE MORE OF KIM'S BEST LOOKS HERE!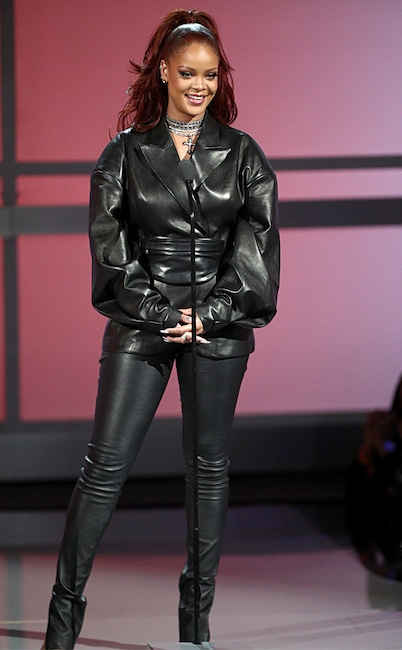 Frederick M. Brown/Getty Images for BET
Rihanna
No list would be complete without Rihanna, whose top look this year may have been her all-leather getup at the BET Awards. Tragically, the stylish star skipped out on the Met Gala but her Fenty groundbreaking collaboration with LVMH proved she doesn't need a pink carpet to be a style queen.
SEE MORE OF RIHANNA'S BEST LOOKS HERE!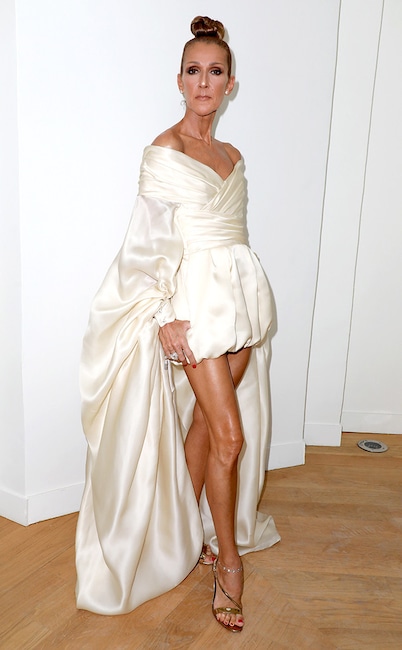 Pierre Suu/Getty Images
Céline Dion
The 51-year-old fashionista has always strutted her stuff in style, debuting gorgeous looks like this white, silky number at Paris Fashion Week. Whether she hits the red carpet in bold prints or sleek silhouettes, she's always one to watch.
SEE MORE OF CÉLINE'S BEST LOOKS HERE!
Article continues below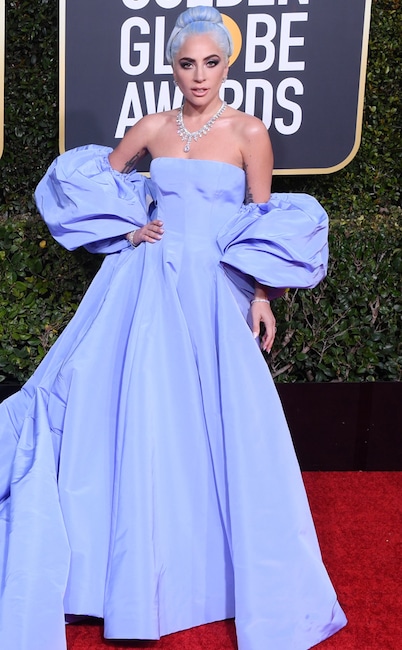 David Fisher/REX/Shutterstock
Lady Gaga
The Oscar-winning singer is always turning heads when she gets in front of the paparazzi. Her baby blue Golden Globes dress with matching tresses was instantly iconic and may only be outdone by the black ball gown she donned at the Oscar's a few weeks later. And who could forget her four outfit changes at the Met Gala?
SEE MORE OF LADY GAGA'S BEST LOOKS HERE!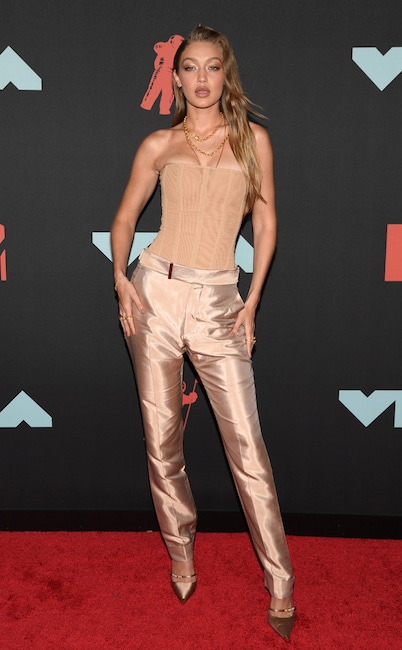 Andrew H. Walker/Shutterstock
Gigi Hadid
It's no surprise that this supermodel knows how to strike a pose. From her gold Tom Ford look at the MTV Video Music Awards to her daily off-duty style, Gigi Hadid is a trendsetter whose Instagram feed is the aspirational closet we all wish we had.
SEE MORE OF GIGI'S BEST LOOKS HERE!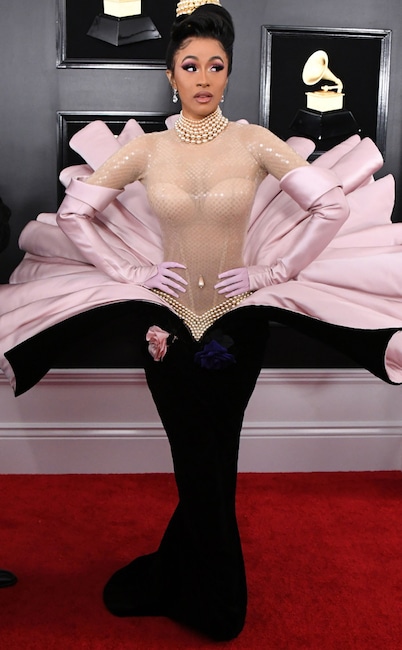 Jon Kopaloff/Getty Images
Cardi B
The "Money" singer made a splash at the 2019 Grammy's in a pearl-adorned vintage Thierry Mugler dress that looked like she was emerging from a clamshell. Cardi B also knows how to work it even when her fashion betrays her, like when her outfit at Bonnaroo split and she slayed the remainder of her performance in a bathrobe.
SEE MORE OF CARDI'S BEST LOOKS HERE!
Article continues below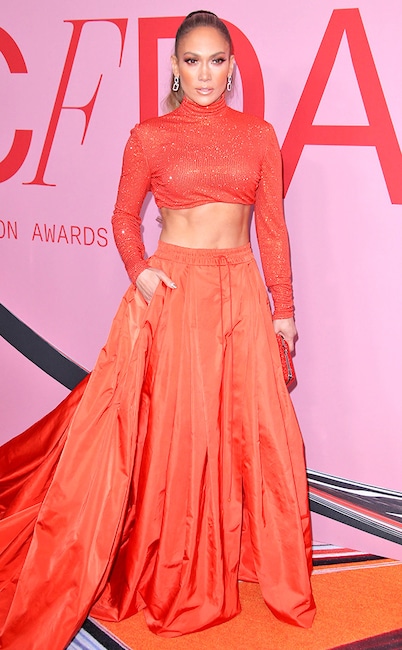 Matt Baron/Shutterstock
Jennifer Lopez
Jennifer Lopez's style is a show-stopper whether she is on stage or at an event. Her orange two-piece look at the 2019 CFDA Fashion Awards was perfect for the occasion, where she received the show's Fashion Icon Award. She's been a style icon for decades and we can't wait to see what she'll wear next!
SEE MORE OF J. LO'S BEST LOOKS HERE!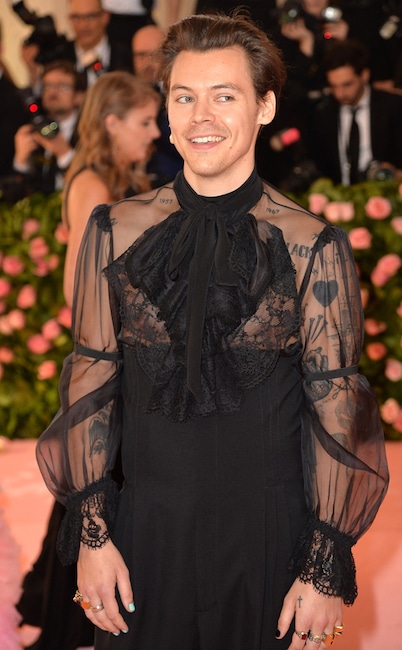 Shutterstock
Harry Styles
The PCAs Style Star of 2018 winner is back to reclaim his title! Harry Styles is a fashion favorite because he isn't scared to blur the lines between masculine and feminine, like he did at this year's Met Gala when the star arrived in a lacy Gucci pansuit, heeled boots and pearl earrings. He's also frequently spotted in velvet suits and printed blazers, making it no surprise the sartorial singer is the face of Gucci's tailoring collection.
SEE MORE OF HARRY'S BEST LOOKS HERE!
Watch the 2019 People's Choice Awards Sunday, Nov. 10 at 9 p.m., only on E!
Source: Read Full Article