Several actors from Netflix's hit series Squid Game have become international stars in the past few months.
For example, HoYeon Jung, who plays North Korean defector Kang Sae-Byeok (also known as Player No. 067), now boasts over 20 million followers on Instagram. She is learning a lot about fame, and she recently shared one "important" lesson she picked up.
HoYeon Jung was a model before her big break in acting
Before Jung became an actor, she spent many years as a model. She started modeling as a teenager and even appeared on Korea's Next Top Model in 2013. Jung also worked in the U.S. and Europe, walking the runway for brands such as Louis Vuitton, Gucci, and Oscar de la Renta.
She told Teen Vogue that she pivoted toward acting when she felt that her modeling career was "slowly declining."
"I started to worry about what I should do when I had no job at all," Jung admitted. "I started to think about my next steps and that's when I figured maybe it could be a good idea to start acting.
She added, "Back then, it was only one of the options that I was considering, and I wasn't really serious about it, but as I started my career overseas, I had a lot of alone time in airplanes, hotels… and I had nothing to do but watch movies, Netflix series, or read books. I felt that urge to express myself on screen."
Jung began taking acting lessons whenever she was in South Korea. It didn't take long before she got the opportunity to appear in Squid Game, which was her first professional acting gig.
HoYeon Jung reveals 1 'important' lesson she has learned about life and fame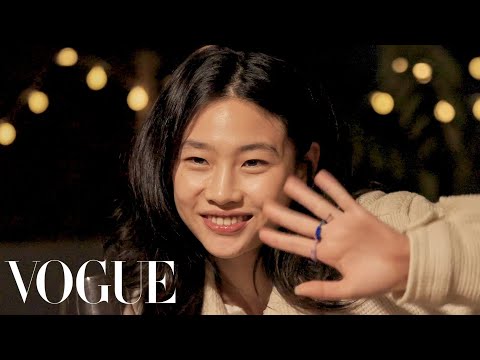 Jung became an international star overnight, and she has been adjusting to life in the intense spotlight.
In a new interview with Vogue, Jung shared that she has learned a valuable lesson about the ups and downs of her career. During the periods of "lows," Jung was working on different ways to improve herself, such as "learning English, training her posture and voice, broadening her worldview through art and film."
"Getting farther away from other people's gaze let me find what I wanted again and gave me time to study it," she shared. "What's important in life is not when your career is up, but when your career is down and how you spend that time. That's something I learned."
How HoYeon Jung is staying grounded amid international fame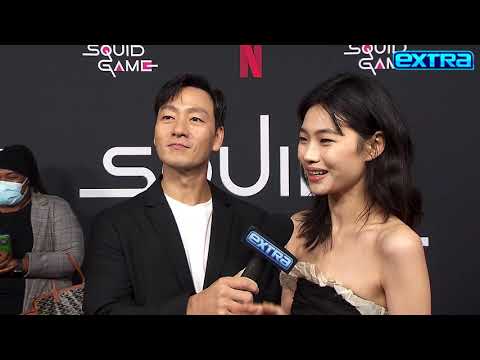 It's easy to get caught up in the world of celebrity and entertainment. However, Jung is trying to stay humble amid her newfound fame.
She told Teen Vogue, "I never expected this sort of thing to happen so I think the biggest emotion that I'm feeling is that I just can't believe it. What I'm trying to do is I'm trying to see people that are very close to me so that I can stay [grounded] and I don't get carried away because of this."
Source: Read Full Article