Riverdale has become the latest show affected by winter schedule changes. On Jan. 15, the CW confirmed that it pushed back Riverdale Season 6's mid-season return date by two weeks as a result of coronavirus (COVID-19) delays. Here's what happened when fans can tune in to the winter premiere.
The CW pushed 'Riverdale' Season 6's mid-season return date back 2 weeks
Riverdale Season 6 kicked off in November 2021 with a five-part event taking place in an alternate dimension called Rivervale. The mind-blowing and somewhat confusing episodes leaned heavily into the supernatural, even bringing in teenage witch Sabrina Spellman (Kiernan Shipka) for a long-awaited Chilling Adventures of Sabrina crossover.
The "Rivervale" event concluded with Riverdale's 100th episode, which paid homage to its Archie Comics source material. After that, Riverdale began its months-long hiatus, promising to return with the rest of season 6 in March.
The CW had initially scheduled the teen drama's mid-season premiere for March 6. However, as Deadline reported, the Critics Choice Awards caused a scheduling shake-up. The awards show was postponed from Jan. 6 to March 13 due to the surge in cases of COVID-19's Omicron variant.
Riverdale and the awards show both air on a Sunday night on the CW. If Riverdale were to keep its original winter date, the show would have to take a night off for the Critics Choice Awards. To avoid the break, the CW pushed Riverdale's winter premiere to Sunday, March 20.
'Riverdale' will continue on a new night after its season 6 return
The "Rivervale" event aired on the CW on Tuesday nights at 9 p.m. However, Riverdale Season 6 Episode 6 will move away from that time slot. Fans should take note of the show's new night and time: Sundays at 8 p.m. ET. As always, those who can't catch the episodes live will be able to stream them on the CW's website and app starting the next day.
The rest of the season will follow a new mystery and a new baddie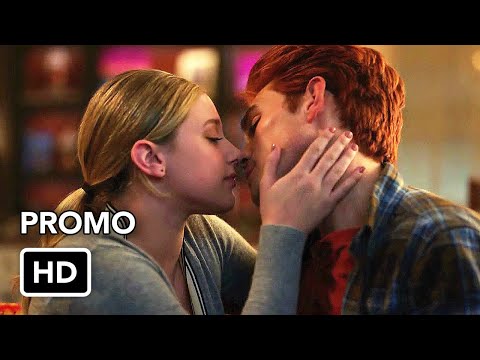 Riverdale Season 6's mid-season premiere will pick up with the events of the season 5 finale. Cole Sprouse, who plays Jughead, told Decider that his character will work alongside Betty (Lili Reinhart) and Archie (KJ Apa) to investigate the explosion in Archie's bedroom and its lasting effects.
Meanwhile, a new baddie will move to Riverdale — Percival Perkins (Chris O'Shea). This charming yet dangerous character will begin his plot to turn the town into a utopia.
Riverdale Season 6 will return to the CW on March 20, 2022, at 8 p.m. ET. Stay tuned to Showbiz Cheat Sheet for more updates.
Source: Read Full Article