Early June marked an exciting time for the royal family as it celebrated Queen Elizabeth's Platinum Jubilee. Hordes of fans converged on England and cheered for the royals as they rode in carriages, stood on a balcony, and made other appearances. Many enjoyed the festivities surrounding Her Majesty's 70 years on the throne. But one of the youngest royals provided plenty of entertainment with his animated behavior. Prince Louis kept royal fans in stitches as he stole the show with his goofy faces.
Prince Louis didn't like the loud noise during the Red Arrows flyover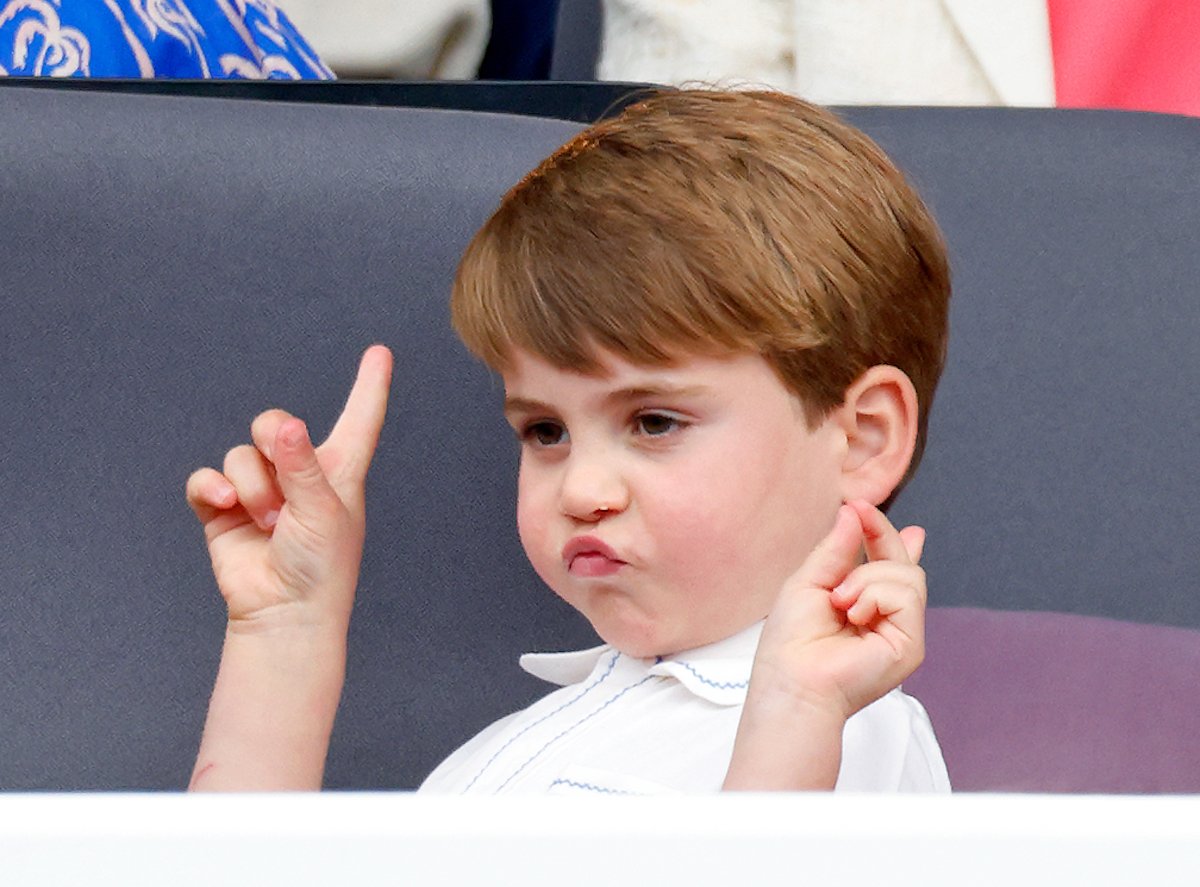 Covering his ears at the flyover wasn't the only thing the little prince did that gave fans a good laugh. No one is denying the fact that the Platinum Jubilee was a long event for any child to sit through, andPrince Louis got a little restless. He reacted as any 4-year-old would, and fans enjoyed watching.
TMZ reports that Prince William's youngest son amused everyone watching the Platinum Jubilee Pageant when he gave his mom a thumb-to-nose gesture and wiggled his fingers. It didn't stop there. Cameras caught Prince Louis turning around and talking to the queen's great-granddaughter Mia Tindall, prompting her dad, Mike Tindall, to playfully give Louis the "I've got my eyes on you" sign.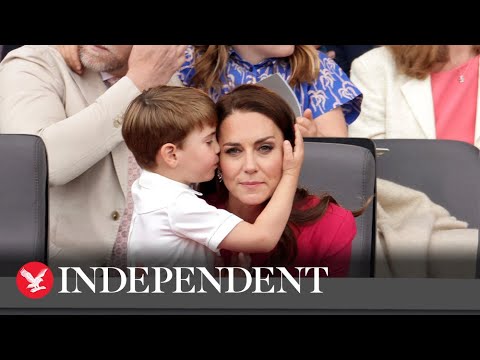 As any mom would, Kate Middleton tried to get her son to calm down and behave, but it appeared he wasn't quite ready to end the antics. Prince Louis told her to "zip it," even putting his hand over her mouth, proving he was a bit distracted during the celebrations. Even so, it was adorable to see, and hearts melted when Louis took a quick break from being so rambunctious to give his mom a sweet kiss on the cheek.
What did fans say about the young prince's behavior?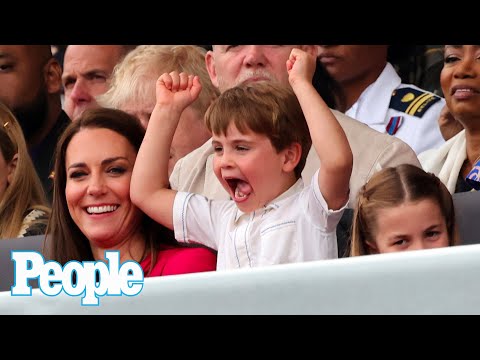 It may have been frustrating for the Duchess of Cambridge to get her son to be on his best behavior, but royal fans got a kick out of his actions.
One replied to a TMZ Twitter post, saying, "He is a legend. An icon. The moment." Another called him "a precocious little cutie," while yet another, who clearly enjoyed the young royal's funny faces, said, "He's 4, he's cute. LOL, not mad at that." 
The youngest Cambridge may have been giving his parents a bit of a hard time, but it's perfectly understandable. Prince Louis' behavior wasn't uncommon for a child his age, and even his parents acknowledged how entertaining he was, posting on their official Twitter page: "We all had an incredible time, especially Louis…"
Source: Read Full Article