Experts believe that the Trump administration's use of racist rhetoric, such as referring to COVID-19 as the "China virus" and "Wuhan virus" has helped lead to a dramatic increase in violence against Asian Americans.
Olivia Munn is the latest Asian-American celebrity to speak out and demand outrage over the dramatic increase in anti-Asian hate crimes in the United States over the past year.
Those spikes have occurred in conjunction with the spread of the ongoing COVID-19 virus, with many experts laying much of the responsibility for stoking the flames of racism and violence on the Trump administration.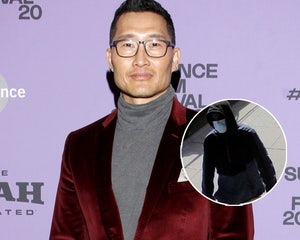 Suspect Arrested in Attack on 91-Year-Old Asian Man, After Daniel Dae Kim Offered Reward for Information
Early on and then continuously for the remainder of his term, President Trump and many of his officials referred to Covid as the "China virus" and "Wuhan virus," creating a negative correlation and easy scapegoat for those frustrated at the dramatic impact the pandemic has had on their daily lives.
Waiting for your permission to load the Instagram Media.
Instagram Media Unavailable
"Over the past few days, I've found myself at a loss for words at the rise of anti-Asian hate crimes," wrote Munn via Instagram. "The racist, verbal and physical assaults have left my community fearful to step outside."
Citing evidenced reports that the current spike has come since Covid, Munn says that the Asian-American community has been asking for help, for increased mainstream media coverage — even just outrage for them.
She then detailed four of the most recent attacks, including a 91-year-old man assaulted in Oakland, an 84-year-old woman murdered in San Francisco, a 64-year-old woman assaulted in San Jose, and a 61-year-old man who was slashed in the face in Manhattan.
"To simply exist as a minority in this country is seen as a protest to some," she continued. "We need help amplifying the outrage. We need help to feel safe in our country. We need help to be safe in our country."
Munn's words come on the heels of several other notable Asian-American figures speaking out, Daniel Dae Kim and Daniel Wu went so far as to offer a $25,000 reward to anyone who could help identify the man caught on camera assaulting the man in Oakland's Chinatown. A suspect has since been arrested.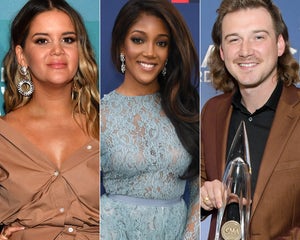 Morgan Wallen Pulled from Radio Airplay as Maren Morris, Micky Guyton and More React to Use of N-Word
"We must do more to help the literally thousands of Americans who have suffered at the hands of this absolutely senseless violence," said Kim and Wu in their shared post. "The skyrocketing number of hate crimes against Asian Americans continues to grow, despite our repeated pleas for help
He went on to say that these crimes are all too often "ignored and even excused," asking his followers to "remember Vincent Chin."
Chin was a Chinese American killed in a hate crime by two white autoworkers in 1982 who blamed him for the outsourcing of automobile manufacturing to Asian nations at the time. His killers pleased guilty to manslaughter, payed a $3,000 fine and were sentenced to 3 years probation.
Just days after his inauguration, President Biden signed an executive order denouncing xenophobia and hate crimes against Asian Americans, which is at least a step in the right direction by acknowledging the problem.
In the wake of these and other attacks, several other notable figures of Asian descent, and others, have weighed in on the growing crisis in their community.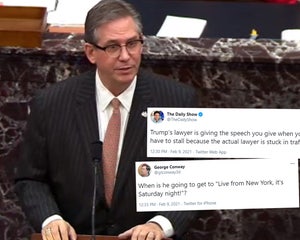 Trump's Impeachment Lawyer Bruce Castor Dragged for WTF Opening Argument
Got a story or tip for us? Email TooFab editors at [email protected].
Source: Read Full Article