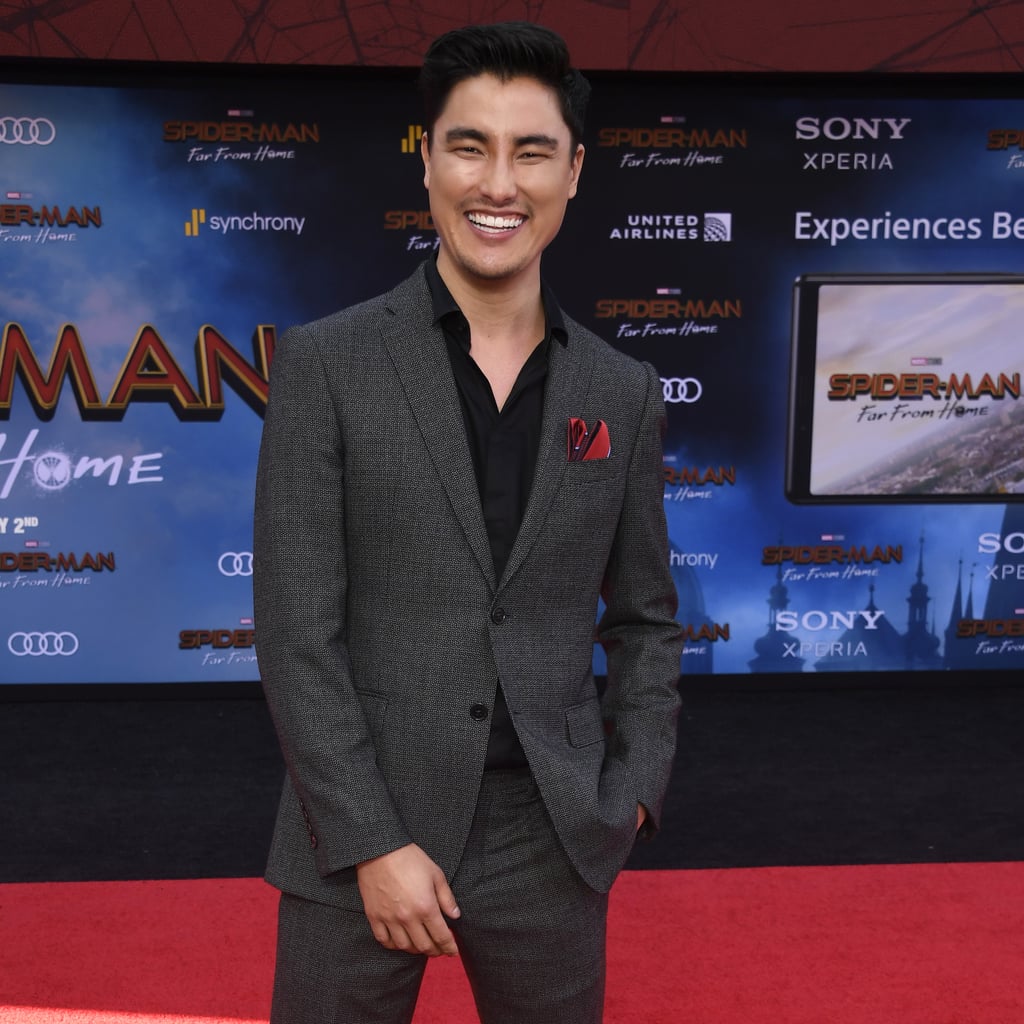 Is It Hot in Here, or Is It Just Spider-Man: Far From Home's Very Hunky Remy Hii?

Spider-Man: Far From Home features some of our favorite returning Marvel stars, including Tom Holland (Peter Parker/Spider-Man), Jacob Batalon (Ned), and Zendaya (MJ). But there are also some new, insanely attractive faces gracing the big screen with their presence (*cough, cough* Jake Gyllenhaal *cough, cough*). One of the standout hunks is the character Brad Davis, who competes with Peter for MJ's attention. So, who plays him? Say hello to 32-year-old Remy Hii.
In the comics, Brad is the star quarterback at Empire State University where he and MJ date. But in the MCU, he's introduced as a suave ladies' man, amassing countless eye-rolls and side-eyes from Peter. When half of all living things get snapped to dust in Avengers: Infinity War — an event dubbed "the blip" — those who disappear into oblivion don't age within the five years it takes for the Avengers to get back on track and ultimately defeat Thanos. Spider-Man: Far From Home reveals that Peter, Ned, and MJ were all dissolved before coming back at the same age. However, those who were left behind did get older within those five years. That includes Brad, who received a whopping dose of puberty and suddenly turned into one of the school's hotshots.
Of course we're rooting for our friendly neighborhood Spider-Man in the war of testosterone, but it's hard not to find Brad cute because, I mean, just look at him. And if his charming smile isn't enough to make you swoon, his extensive acting résumé probably is. After graduating from the National Institute of Dramatic Art in 2011 and starring in a handful of theater productions, Hii landed some pretty impressive roles on TV.
Source: Read Full Article