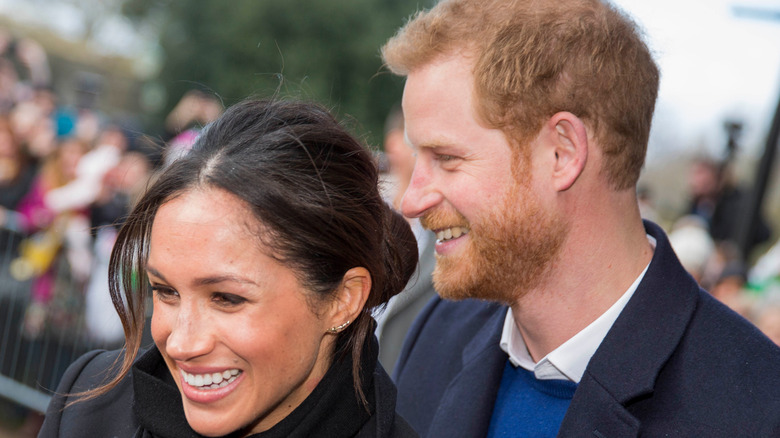 Prince Harry and Meghan Markle are celebrating the arrival of their new baby girl, Lilibet Diana, and they are asking fans to mark the occasion with them, not by sending presents, but to do something far more impactful. 
In the release announcing the birth of Lilibet Diana, the couple said, "For those inquiring on sending gifts, we would ask that you support or learn more about these organizations working for women and girls: Girls Inc., Harvest Home, CAMFED or Myna Mahila Foundation." The announcement also included the news that Harry and Meghan's organization, Archewell, will continue operating during their parental leave. 
The couple's request named organizations which work towards improving the lives of women across the world. Through education and opportunity, the organizations listed by the couple raise funds for women experiencing homelessness, or lack access to opportunities. The announcement was made through Harry and Meghan's Archewell Foundation site (via PureWow).
Harry and Meghan made a similar request on Archie's second birthday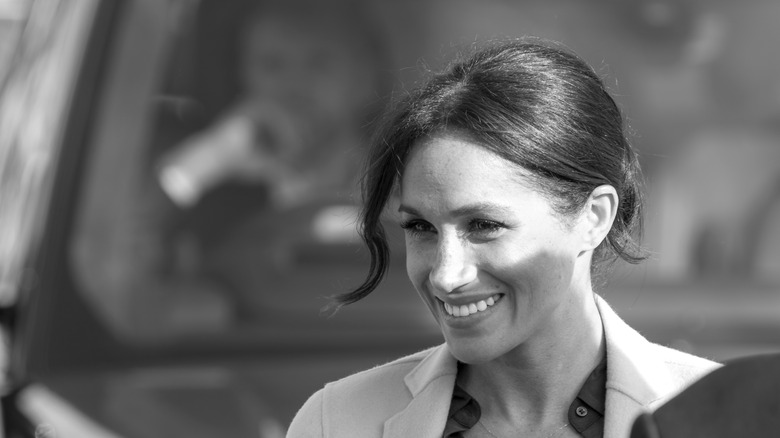 This is not the first time the couple have asked supporters to donate to causes important to them to mark a special occasion. When Prince Harry and Meghan Markle's son, Archie, turned two in May 2021, they sent a shoutout to fans asking them to donate to the global vaccine effort against COVID-19. Cosmopolitan quoted a source close to the couple as saying, "They want Archie to grow up understanding the importance of giving back. Harry and Meghan feel so blessed to have such an articulate and caring child." 
But Meghan didn't always mark memorable occasions this way. In 2015, after Meghan's show "Suits" had been renewed for Season 3, she picked up the Cartier French Tank Watch. "I totally splurged and bought the two-tone version. I had it engraved on the back, 'To M.M. From M.M.' and I plan to give it to my daughter one day. That's what makes pieces special, the connection you have to them," she told Hello!. Since Harry also has his mother's Cartier Tank watch (via Vanity Fair), it appears Lilibet Diana is set to become the proud owner of two pricey watches.
Source: Read Full Article