"All you eat is Norwegian salmon and capers every day, that's it," Mariah Carey says
Celebrities have been known to go to extreme lengths to alter their appearances, whether it's for a specific role or just to be red carpet ready. And when it comes to their diets, the rich and famous seem to have tried it all in order to look and feel their best. While some stars simply opt for balanced meals, others have gotten a little more unconventional, testing out meal plans like the Carnivore Diet and the Cookie Diet — and even a diet consisting of just salmon and capers!
Although these eating habits may work for celebs, it's important to note that it's not for everyone and shouldn't be replicated without the help of a doctor or nutritionist!
Read on to find out what the stars are eating…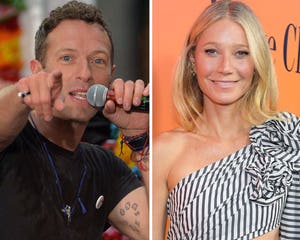 Chris Martin Says He Eats One Meal a Day Following Ex Gwyneth Paltrow's Controversial Diet Reveal
1. Gwyneth Paltrow
Gwyneth Paltrow recently came under fire for her bare bones wellness routine, which many people deemed unhealthy. During an appearance on "The Art of Being Well" podcast, Gwyneth shared her daily meal and fitness plan, explaining that her diet includes fasting until noon, bone broth for lunch and vegetables for dinner. While her eating habits may not be for everyone, Gwyneth says she is under the care of a doctor and eats in such a specific way in order to treat her long COVID, which causes high levels of inflammation.
"This is based on my medical results and extensive testing that I've done over time," she explained. "This was a transparent look at a conversation between me and my doctors, not meant to be advice for anybody else. It's really just what has worked for me. It's been very powerful and very positive…By the way, I eat far more than bone broth and vegetables. I eat full meals, and I also have a lot of days of eating whatever I want and eating French fries and whatever. But my baseline really has been to try to be healthy and eat foods that will really calm the system down."
2. Chris Martin
Much like his ex, Chris Martin also follows an unconventional dieting plan. While he has been on a strict meal plan for a long time, he says he was influenced by Bruce Springsteen to completely stop eating dinner. Now, Chris stops eating at 4 P.M. and doesn't eat until the next morning.
"I actually don't have dinner anymore. I stop eating at four and I learned that from having lunch with Bruce Springsteen," Chris shared on the "Conan O'Brien Needs a Friend" podcast. "I was on a really strict diet anyway. But I was like, 'Bruce looks even more in shape than me.' And Patti [Springsteen's wife] said he's only eating one meal a day. I was like, 'Well, there we go. That's my next challenge.'"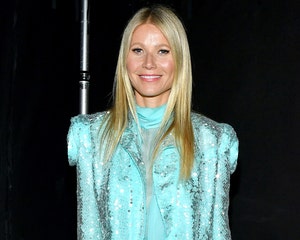 Gwyneth Paltrow Clarifies Controversial Diet and Wellness Routine After Criticism
3. Ashton Kutcher
While Ashton Kutcher was preparing to play Steve Jobs, he decided to follow the tech mogul's fruit-only diet. Unfortunately, Ashton's wife says the diet didn't work out well for the actor, who ended up in the hospital twice.
"He was so dumb. He also, I think, only ate like grapes at one point? We ended up in the hospital twice, with pancreatitis," Mila said during an appearance on "Hot Ones."
4. Aaron Rodgers
Football star Aaron Rodgers says he once went on a short term 12-day cleanse called Panchakarma. In addition to cutting out sugar, sex, and alcohol, Aaron also drank warm clarified butter in the morning to "lubricate" his system, and then drank a laxative tea at night to "detox."
"I just got out of a 12-day Panchakarma. It's a cleanse that originated in India. It's been going on for thousands of years, and it's something I've done in the offseason. So I'm just getting my hand above the sand now and seeing what's going on there," Aaron said on "The Pat McAfee Show."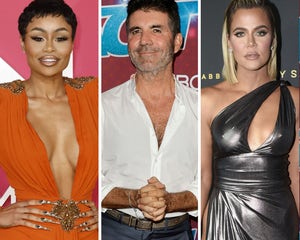 These Celebs Have All Said Goodbye To Fillers And Botox
5. Victoria Beckham
Victoria Beckham has always had a very strict diet and it turns out that she's been eating the same meal every day for years. According to her husband David Beckham, she's only eaten fish and vegetables since they met decades ago.
"I get quite emotional about food and wine. When I'm eating something great, I want everyone to try it," David said on the "River Café Table 4" podcast. "Unfortunately, I'm married to someone who has eaten the same thing for the last 25 years. Since I've met Victoria, she only eats grilled fish [and] steamed vegetables. She'll very rarely deviate away from there."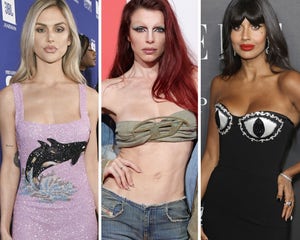 12 Stars Who Have Spoken Out On Ozempic Trend In Hollywood
6. Heidi Montag
In early 2022, Heidi Montag tried out a carnivore diet in the hopes of improving her fertility. As a part of her meal plan, she only ate raw meat — and even filmed herself eating raw liver and bull testicles. Although eating raw meat can be harmful, Heidi said she saw an increase in her "energy, clarity, increased libido, and overall improvement on chronic pain" she's dealt with.
"When you think about where the most nutrients are that are bio available to humans without toxins, organs are very nutritious parts of animals," she told People. "Culturally, organs are a critical part. Eating raw liver is going to preserve as many nutrients as possible."
7. Chris Pratt
Chris Pratt says he once tried the Daniel Diet, a fast inspired by Daniel from the Bible, who in the Old Testament went 21 days eating just vegetables and water. Over the course of 21 days, Chris only ate fruits, vegetables, and unleavened bread while heavily focusing on prayer to deepen his relationship with God.
"For 21 days I had no meat, no sugar, no alcohol. It was actually amazing. It was really cool," Chris said on "The Late Show With Stephen Colbert."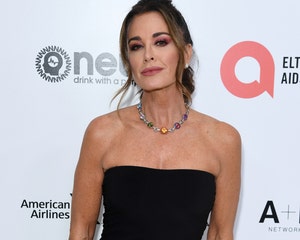 Kyle Richards Doubles Down Ozempic Denial: I've 'Never Touched It'
8. Mariah Carey
In 2016, Mariah Carey shared that she was on a strict diet where she basically only ate a ton of fish. She explained that for her meals, she mostly stuck "to the proteins" but she didn't enjoy it very much.
"It's really hard. My diet — you would hate it. All you eat is Norwegian salmon and capers every day, that's it," Mariah told E! News. "I'm actually serious…It's the worst."
9. Nicole "Snooki" Polizzi
Back in 2010, Nicole "Snooki" Polizzi tried out the Cookie Diet, which was created by Dr. Sanford Siegal in the 1970s. The diet involves eating multiple 90-calorie cookies daily that contain a "secret amino acid protein blend" and then eating a normal dinner. She ended up losing at least five pounds.
"I actually noticed that celebrities were taking Dr. Siegal's Cookie Diet and I thought, 'This has got to work.' I eat six cookies a day and then I have, like, chicken for dinner, or fish. Something healthy," she told Access Hollywood.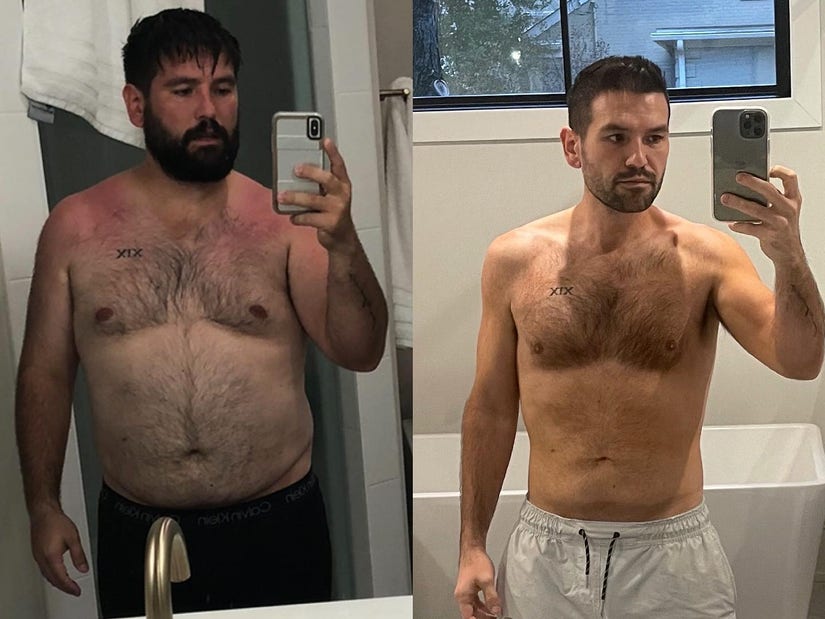 Source: Read Full Article