This holiday season, the more pre-planning, the merrier. Shopping for the perfect presents for everyone on your list can be stressful—and the longer you wait, the more impossible it seems. Instead of leaving your holiday shopping to chance and Black Friday deals, get a head start with this list of 65 gifts under $50 that pretty much anyone will love.
From your most outdoorsy friend to your office acquaintance, there's an inexpensive gift for everyone in your life. Take the guesswork out of gift shopping (no more wondering "what size are they?") and, instead, get them something you know they'll enjoy and use for months to come.
There's a Bluetooth sleep mask with headphones built in that will delight seasoned travelers, and a set of hot chocolate pods for Keurig machines that are ideal for decaf fanatics. Or, make a college student's day with a bedside caddy that's the ideal addition to any dorm room.
For the guy who has everything, there's a beautiful leather toiletry organizer or a seemingly splurge-worthy beard grooming kit. Your sister-in-law will love opening a huge tin filled with chocolates, while any teen would be happy to find a brand new pair of earbuds in their stocking.
Not sure what to get for your newest bestie? Everyone loves a soft throw blanket, a luxurious candle, or an insulated travel mug. Basically, there's at least one present on this list for pretty much everyone on your list that doesn't have to break the bank—so what are you waiting for? Grab that credit card and get ready to shrink that December to-do list!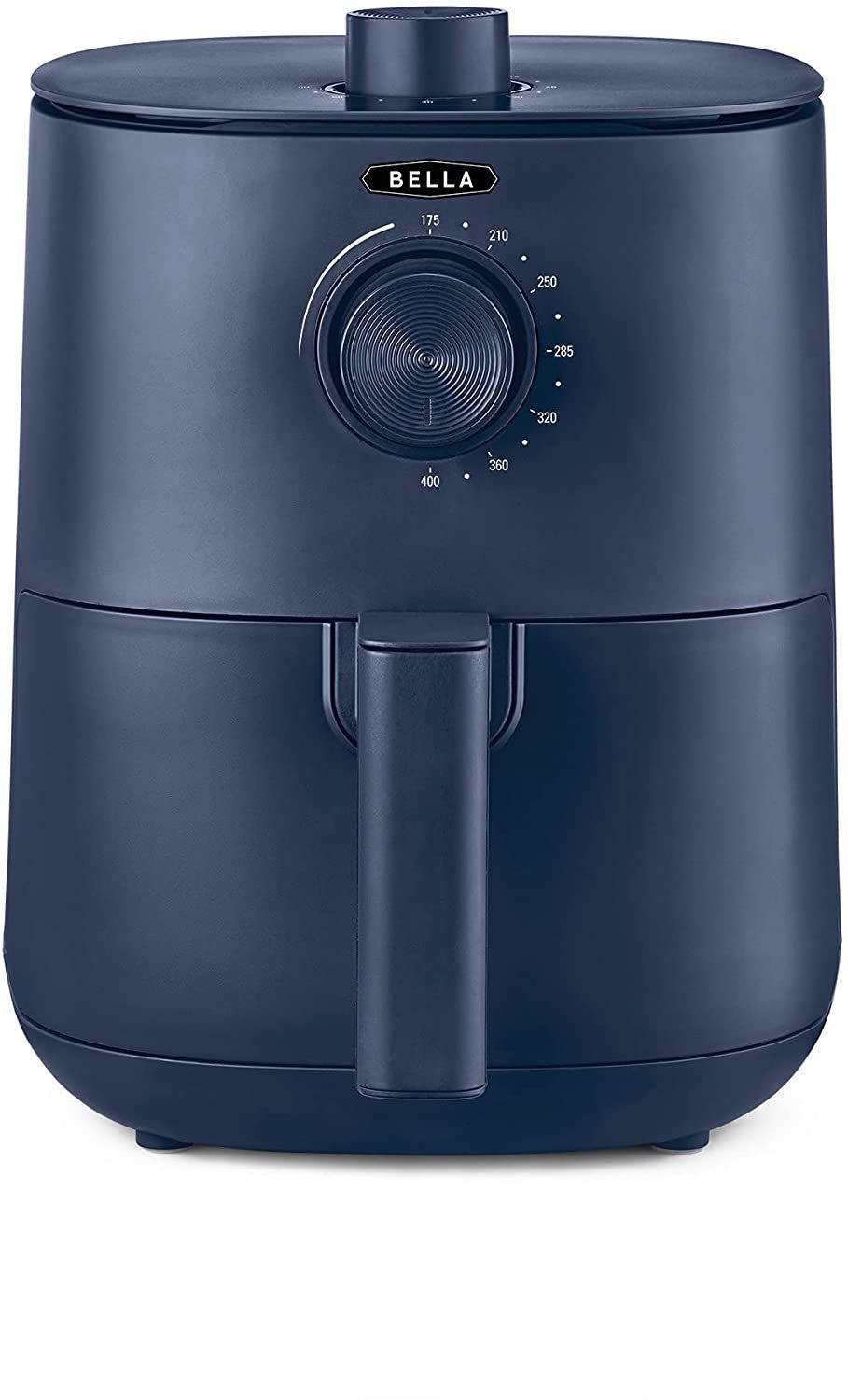 An air fryer is the perfect gift for your Food Network-obsessed bestie. This one has a dishwasher-safe nonstick pan and comes in a chic navy blue.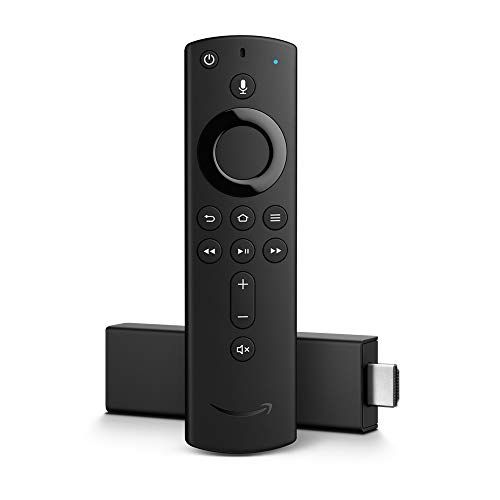 You'll totally upgrade their TV-watching experience when you gift them a Fire TV stick. Just don't be offended if they spend so much time on the couch that they forget to write a thank you note.

With three sizes and ten colors to choose from, there's definitely a Hydro Flask out there that your picky gift recipient will appreciate. This bottle doesn't sweat and fits car cup holders for that guy or gal who's always on the go.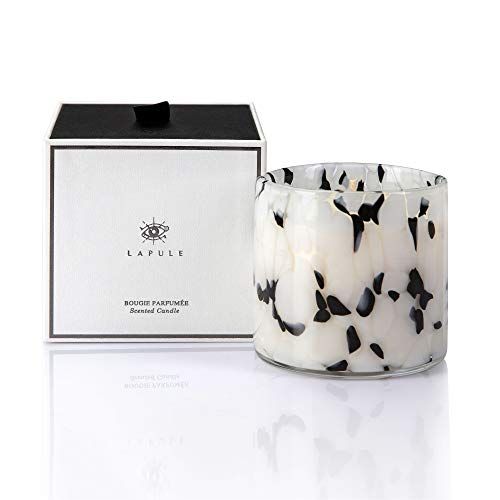 It's hard to find someone who doesn't appreciate a good candle. This one comes in five different scents, each in a pretty jar that will add a little extra something to their living room.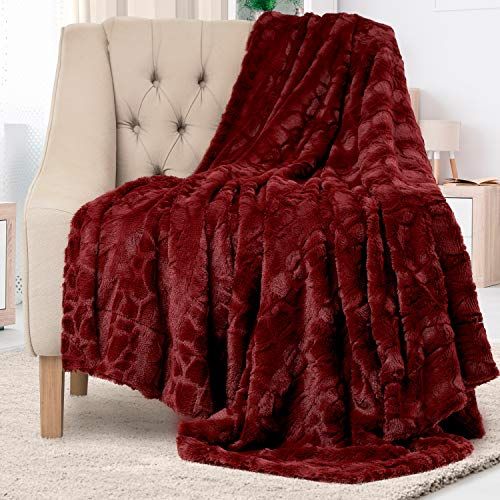 A cozy blanket is just the thing for a 20-something with a new apartment or a friend who lives in a cold climate. This one is double-sided (no flipping to find the comfy side) and comes in eight stunning colors.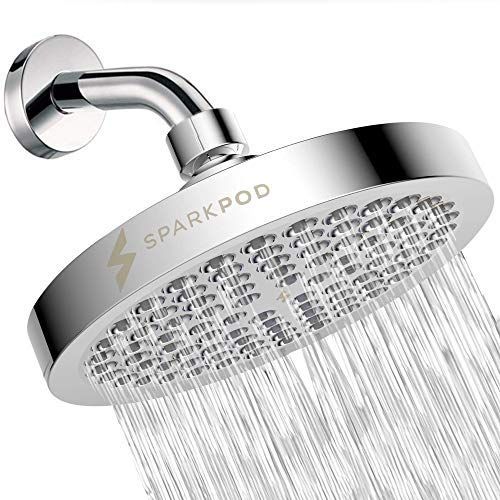 All water pressures are not created equal. Give them a present that will turn their ancient shower into a spa with this rain shower head. Plus, it comes in six different finishes to match any design style.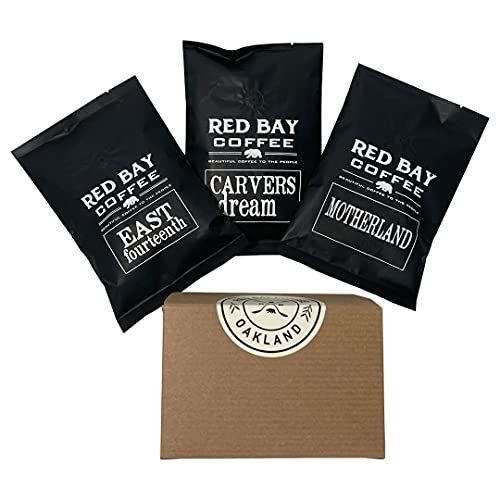 A gift of good coffee is one they'll use every morning. Help them start the day off right with three best-selling flavors.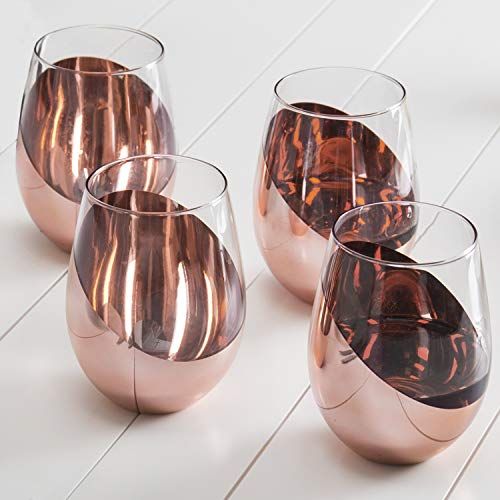 A modern set of wine glasses is the ideal present for a budding sommelier or a rosé fanatic. Either way, they'll adore these classy cups.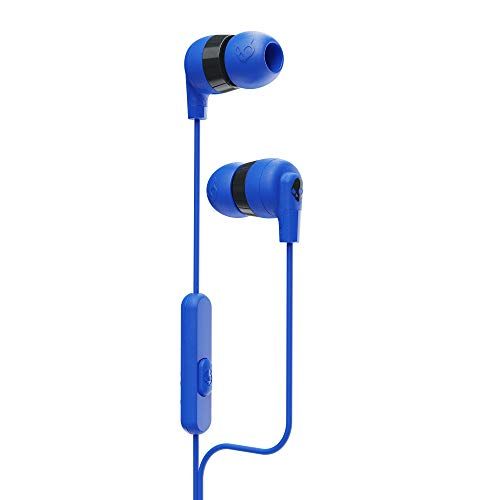 Snap up a pair of earbuds for that person who's always losing theirs. These make a great stocking stuffer, and they're under $15.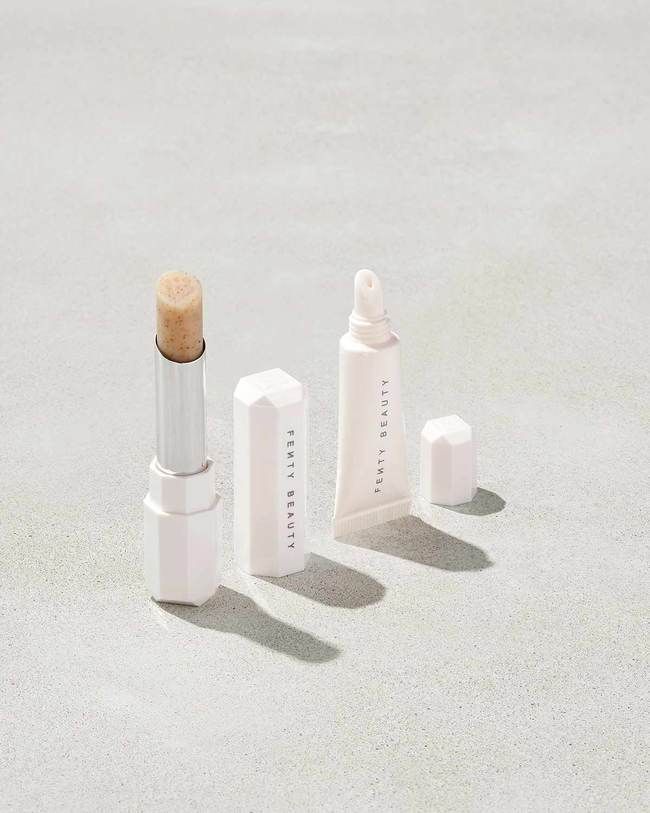 At $24, this lip care set is a steal. It comes with a full-size lip scrub and a mini lip balm to help exfoliate and smooth.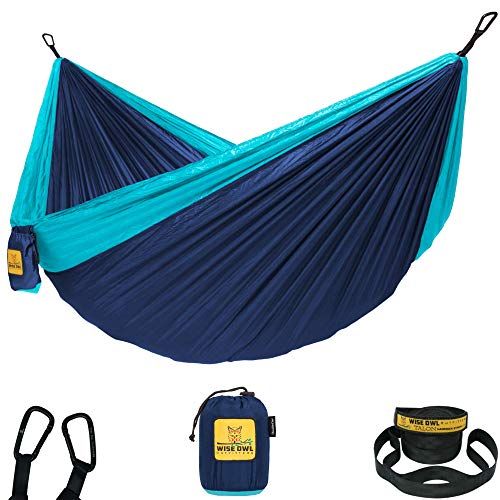 You can live vicariously through your super outdoorsy friend by sending them this portable hammock. It comes with all the supplies they need to store it and set it up anywhere.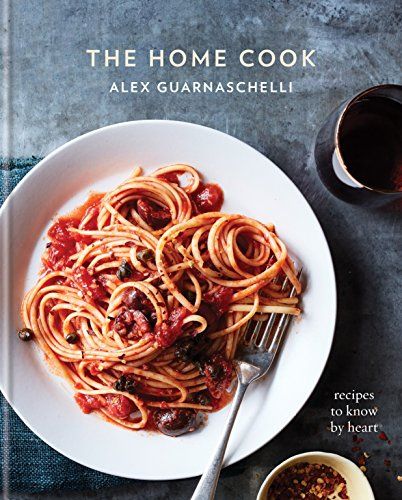 Gift a cookbook to your best foodie friend (or to that college student who won't stop eating instant ramen). It looks pretty on any shelf and might actually make them a better chef!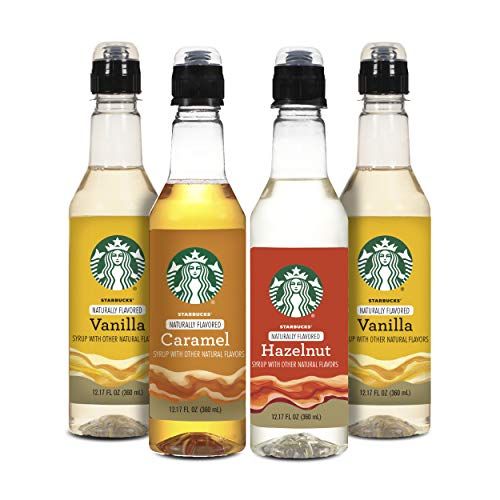 Any Starbucks fanatic will be ecstatic to receive a set of four official syrups from the coffee shop itself. Whether their usual order is a caramel macchiato or a vanilla latte, now they can recreate it at home.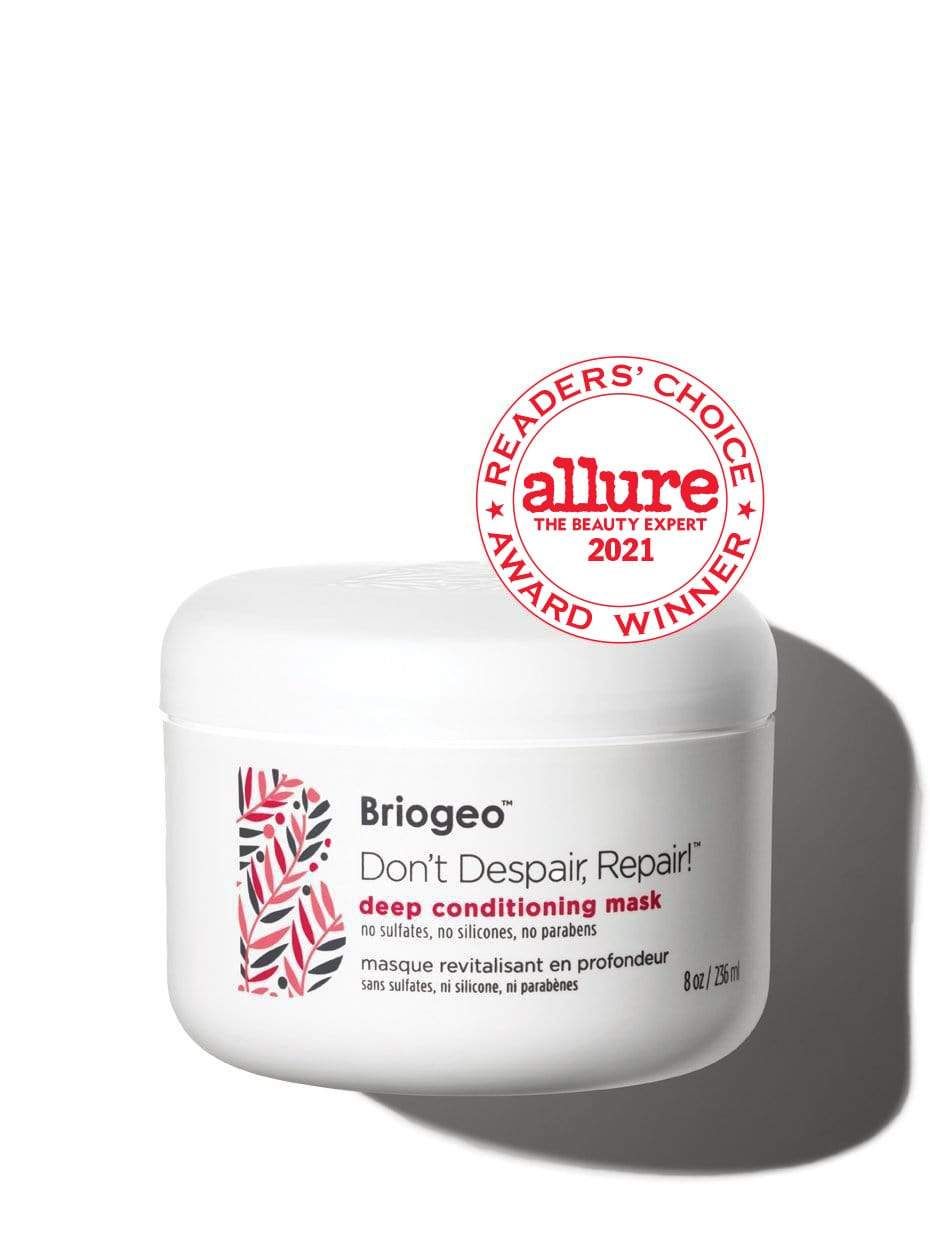 Treat them to a vegan and cruelty-free hair mask that will hydrate their strands. It contains rosehip, sweet almond and argan oils, vitamin B5, and biotin to moisturize hair and protect it from future damage.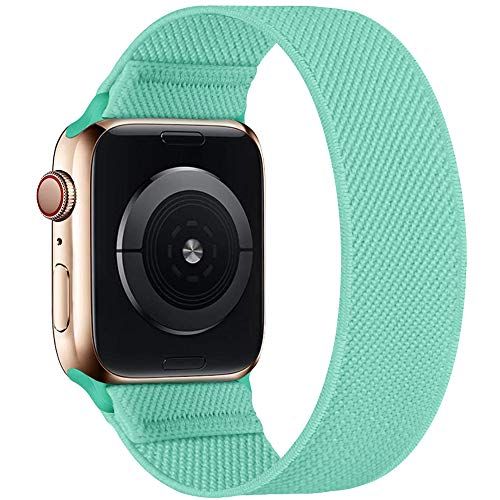 This nylon Apple Watch band has no buckles or clasps for added comfort. You can scroll through over 40 colors and patterns to pick one they'll wear every day.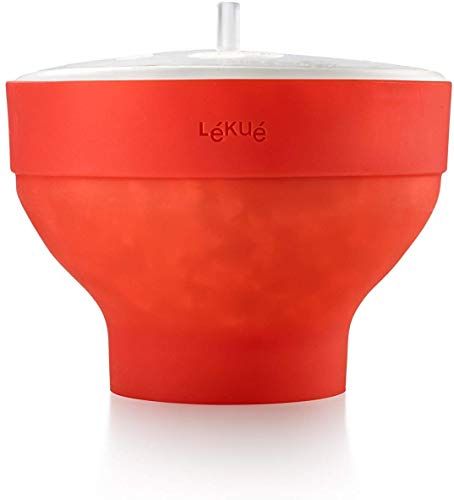 Kids, whether they're in elementary school or college, and adults who are big fans of movie nights will adore this silicone microwave popcorn maker. All you have to do is pour the kernels in and heat it up—no messy butter or oil required.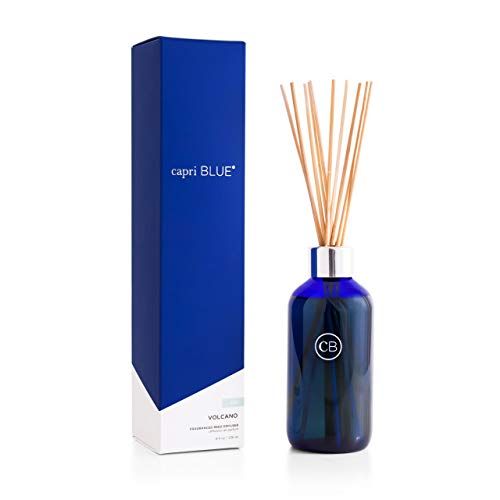 This diffuser comes in a cult classic scent that has become the iconic Capri Blue trademark. It's a summery smell that combines citrus and sugar notes.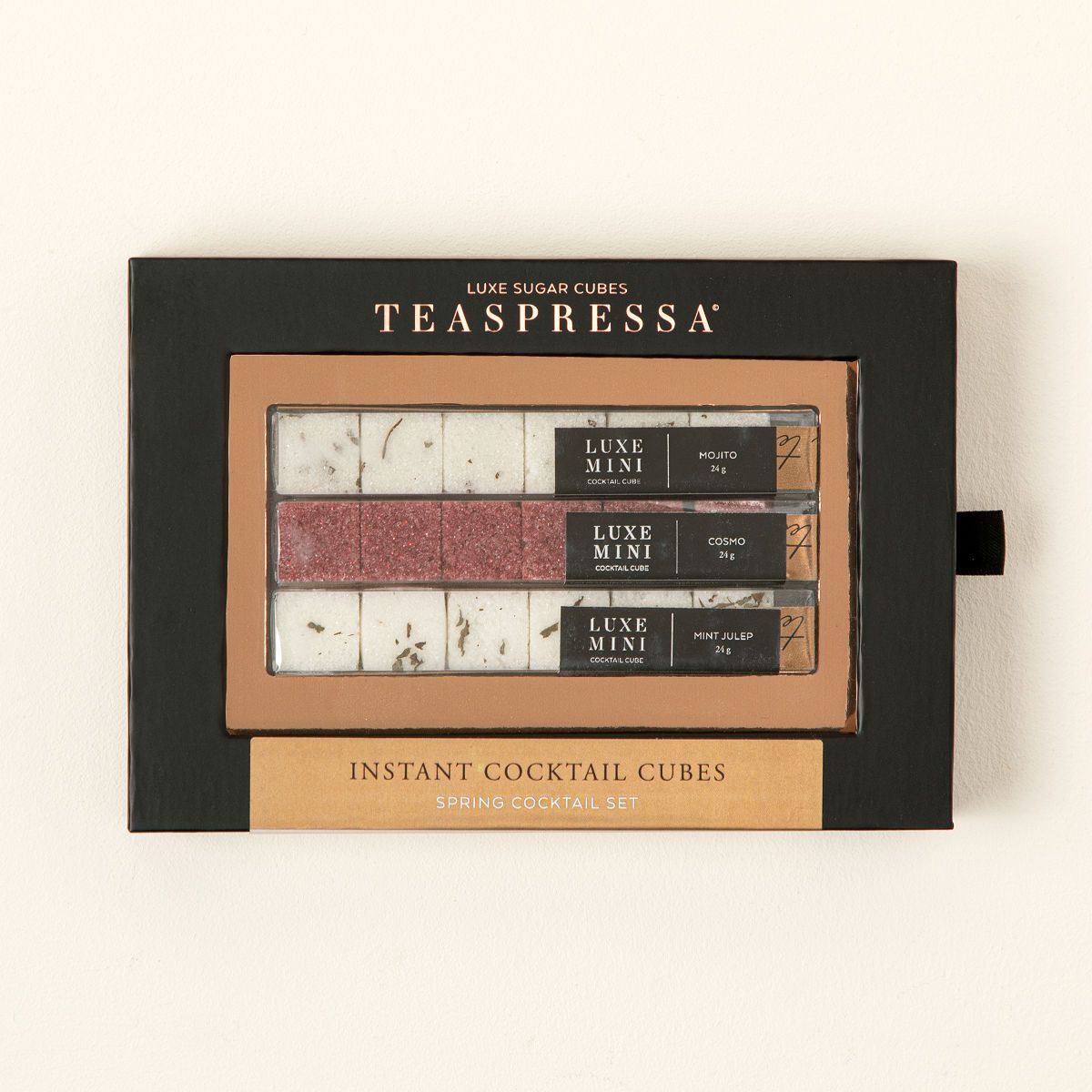 For bartender wannabes, there's the Minute Cocktail Sugar Cube Trio. Simply combine one shot of liquor and one sugar cube to make the perfect drink every time.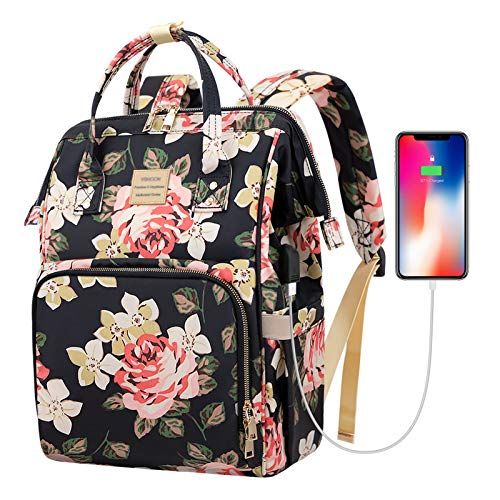 Pick up a backpack that truly has it all for any student and wait for the thank you's to roll in. This one is water resistant, fits a laptop, and comes with its own built-in USB charging port.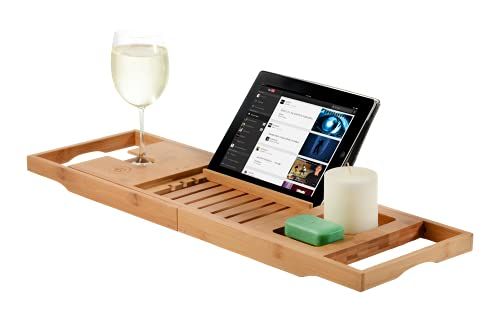 Gift them something they didn't even know they needed when you send them this bath tray. It has a slot for a wine glass, room for a book, laptop, or tablet, and even a spot for their phone.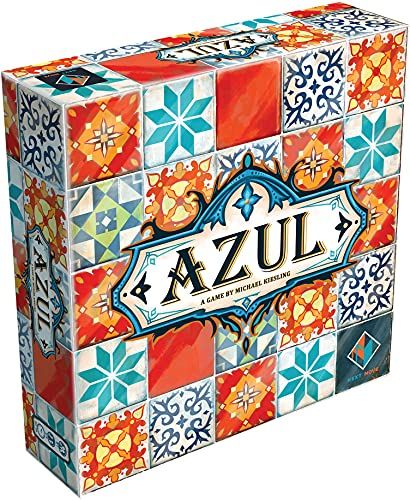 This board game's beautiful box is just the beginning. Azul is a strategy game that's ideal for two to four players ages eight and up. If you're looking for a present the kids haven't seen before, this one's ideal.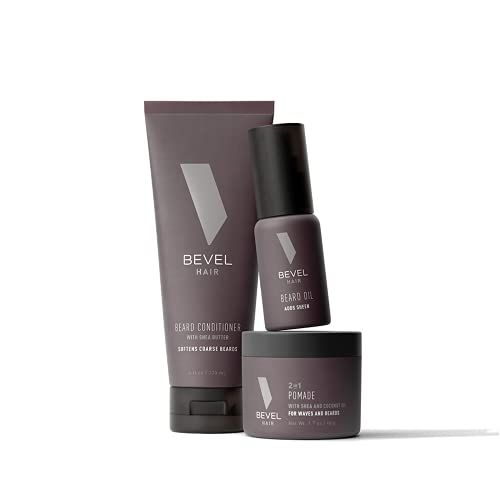 The packaging might make this beard grooming kit look expensive, but it's really under $30. If you're at your wits' end for guy gift ideas, this one's a sure bet.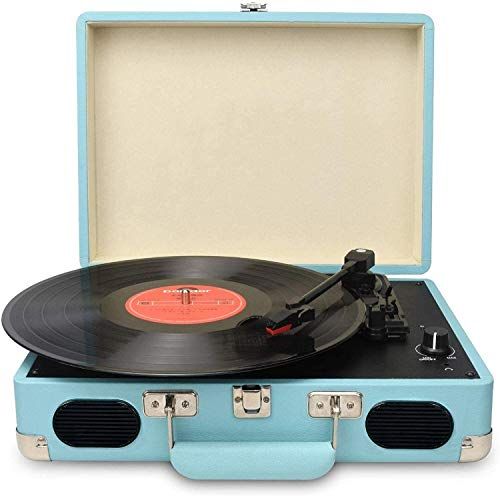 Any music buff will love their very own vintage record player. This bright blue model will fit right into any living room and won't break the bank.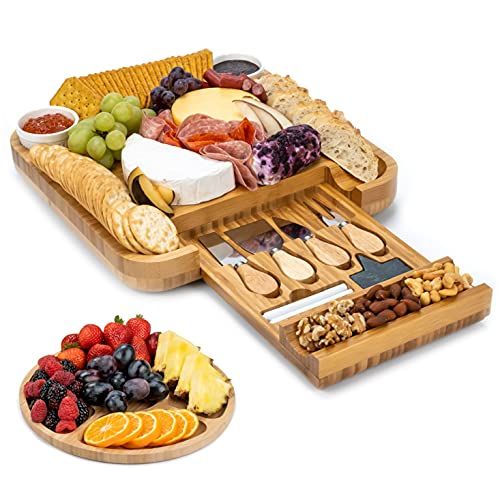 If you know a party hostess with the mostess, send her a charcuterie board with all the fixings. Complete with a slide out drawer that holds cheese knives and additional snacks, this board truly has it all.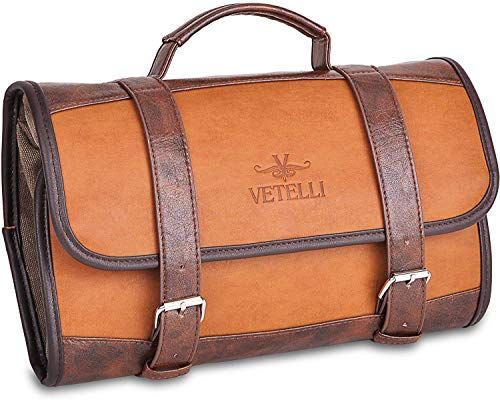 Whether he's a world-class adventurer or a frequent business class flyer, he'll love this upscale toiletry bag. The leather outside is super durable, while the canvas interior resists stains and spills for extra protection.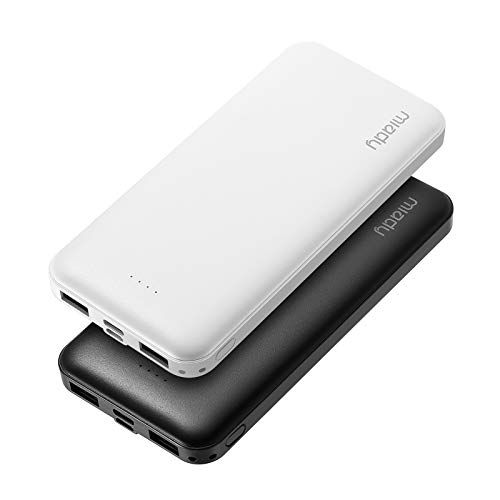 These slim portable chargers are a thoughtful purchase that everyone will appreciate. Split them up or give them both to that person in your life whose phone is always running out of battery.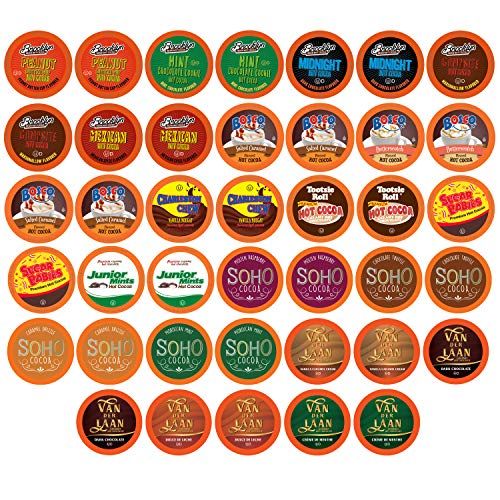 If they own a Keurig machine, they'll flip for this set of 40 hot cocoa pods. (It's especially great for that not-coffee, not-tea drinker you know.)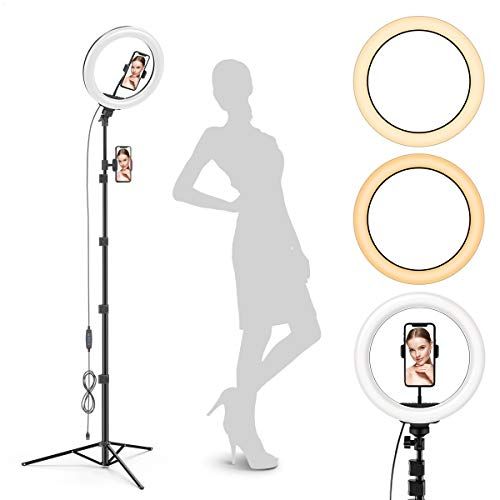 Know a teen who's all over TikTok? Gift them their very own ring light, complete with a tripod, so they can continue to rack up those likes.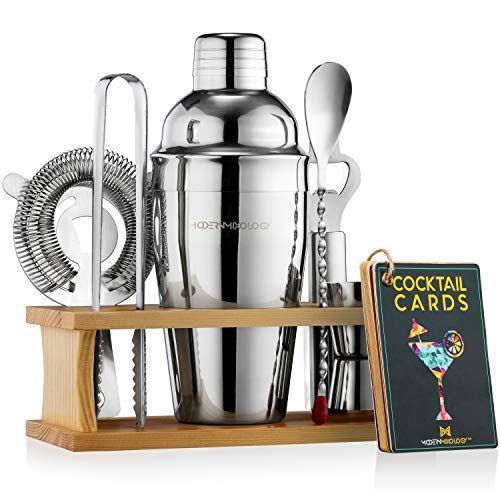 This bartender kit has everything they'll need to make any alcoholic concoction they can think of. It even comes with recipe cards to help get them started—and how convenient is that wooden stand?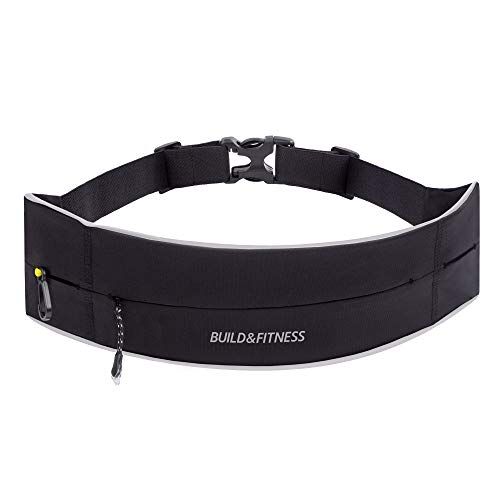 Whether they're training for a marathon or jogging on the treadmill, they'll appreciate a place to store all their stuff. This running belt even comes with reflective detailing, for added safety at night.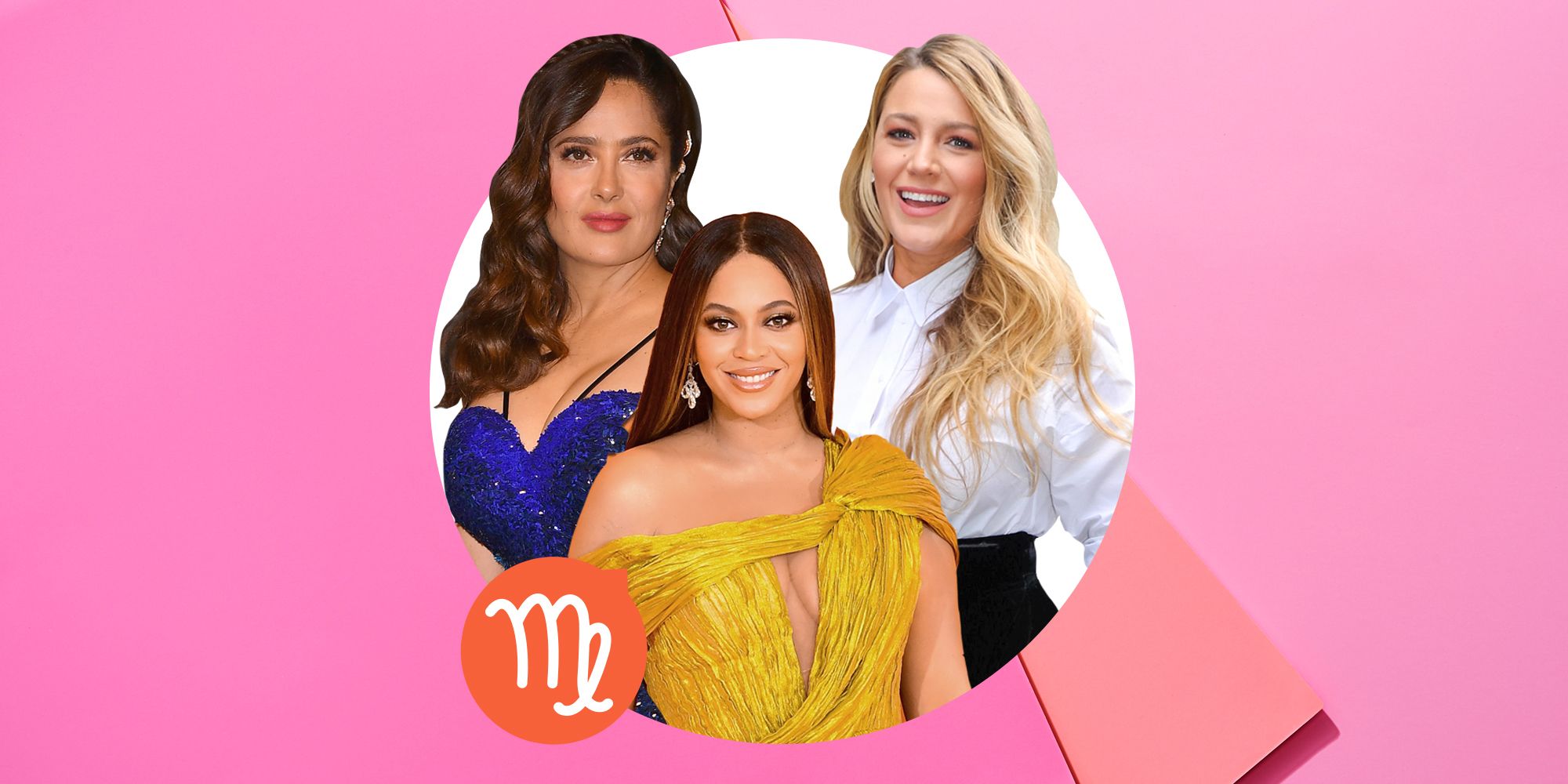 Source: Read Full Article