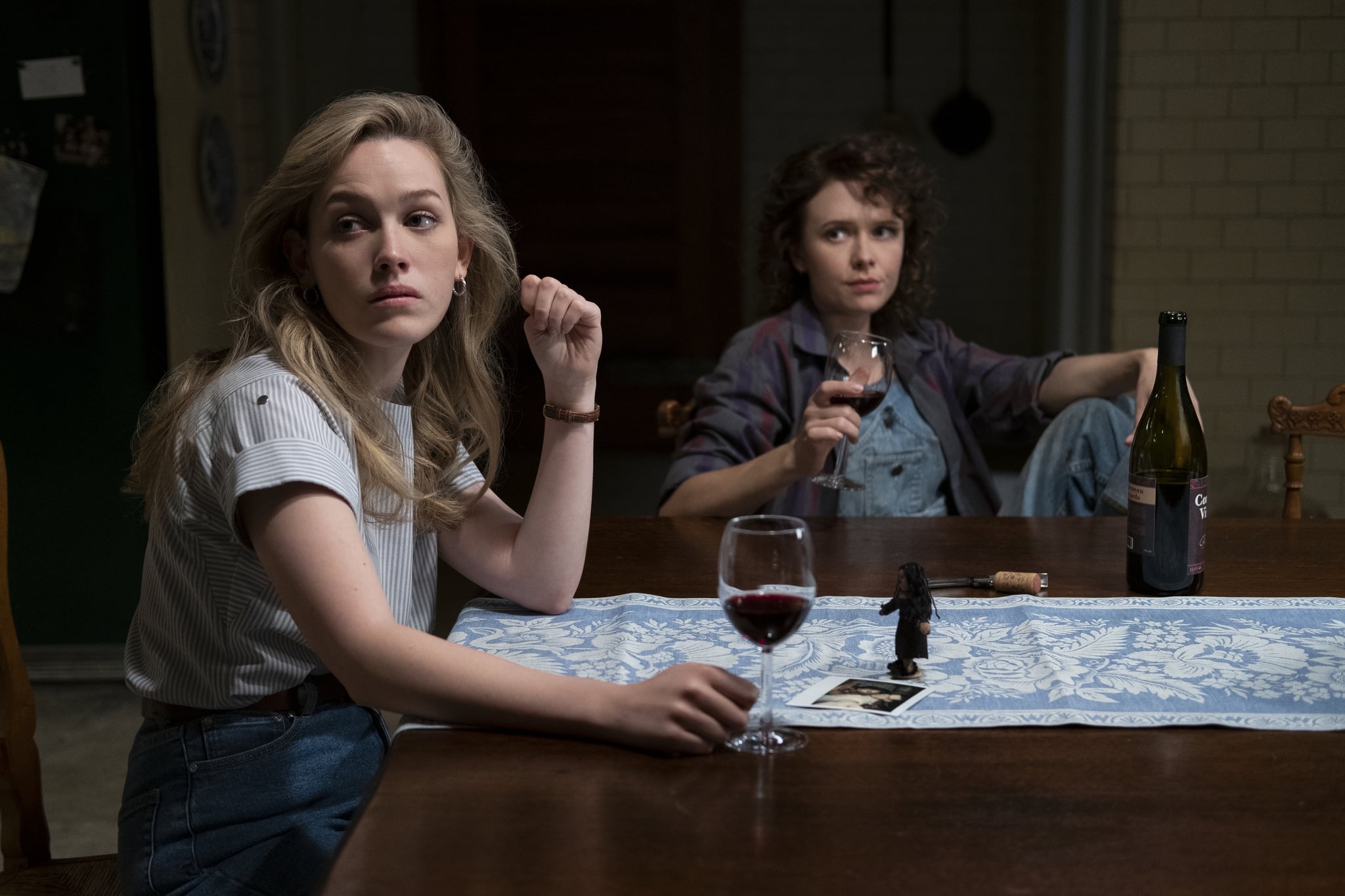 The Haunting of Bly Manor is filled with faceless ghosts and haunting secrets that add a chill to the mysterious love stories woven throughout history of the mansion, but some details are more noticeable than others. During the series finale, one scene, in particular, shines a light on Dani's relationship with the Lady in the Lake, revealing hidden clues throughout the show that may have hinted at which characters are truly as evil as they appear.
The scene in question happens in "The Beast in the Jungle" after Dani and Jamie have said goodbye to everyone and are in the truck, ready to head out and start their new life together. At 21:30, the sun reflects through the window of the truck, clearly showing that Dani now has one blue eye and one brown eye. If you were paying attention a few minutes earlier when Dani chanted, "It's you, it's me, it's us," you'll know that she allowed the Lady in the Lake to pass into her body. This new presentation of heterochromia represents the dual souls now inhabiting Dani's body: her own and Viola's.
But Dani isn't alone in this chilling phenomenon. Throughout the series, there are also instances in which Miles's eyes change color as a result of Peter possessing him. Because we never see Flora's eyes change color, this acts as a subtle hint that Rebecca isn't actually possessing the youngest Wingrave sibling, as the show tries to imply. This also foreshadows Rebecca's refusal to inhabit Flora's body during the finale, highlighting her good character and genuine love for the Wingrave children.
Still, I couldn't help but notice that there are instances in which Miles is clearly possessed by Peter, but his eyes don't change color. According to the patterns of possession on the show, it looks like the host's eyes only change colors when they willingly let spirits into their bodies, as Dani did with the Lady in the Lake. Doing so welcomes the ghost's soul into the living person's body, giving them equal control of the host, while a ghost who has forced themselves into someone's body seems to have a more limited range of control.
Source: Read Full Article