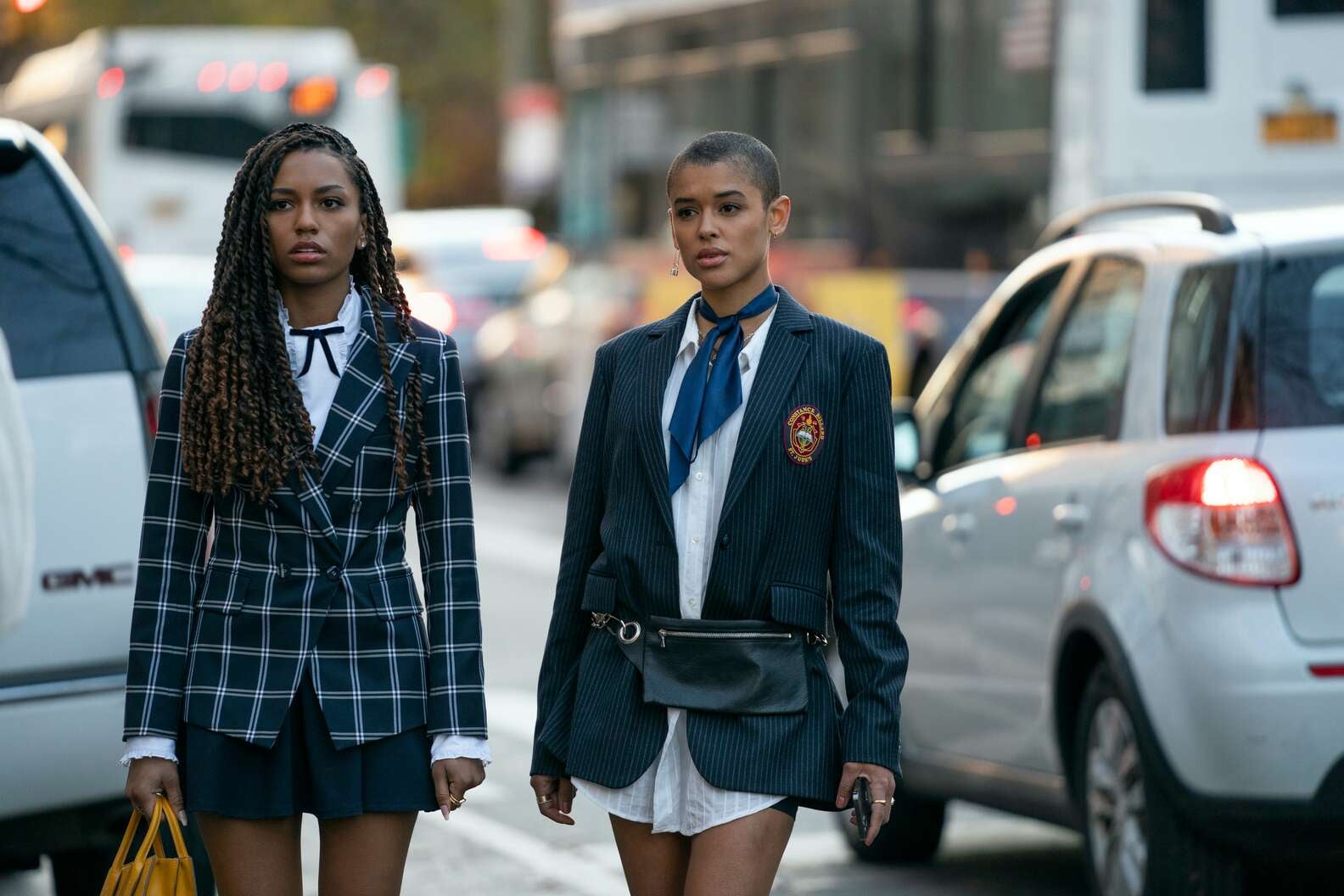 The original Gossip Girl is my jam. I remember tuning in every week to watch rich teenagers do whatever the hell they wanted. Whether it was underage drinking or cheating on the SATs, I loved every second of it. I was fascinated by "the scandalous lives of Manhattan's elite," since it was nothing like my public high school life. I really appreciated the hour of escapism I got every week when there was a new episode.
Despite all of the scandal, sex, and elitism, there was something that couldn't go unnoticed: the all-white leads. Yes, there were supporting and guest roles of color like Blair's minions, Kati and Izzy, and Dan's best friend, Vanessa. But the majority of the cast was as caucasian as caucasian could get.
Similar to shows like Sex and the City and Friends, Gossip Girl also followed the path of not having a cast that reflected the real-life diversity of New York City. By casting all white leads and failing to make space for Black, Asian, and Latinx people, these shows made it seem as though these minorities simply didn't exist in New York City. When Gossip Girl premiered in 2007, this aforementioned lack of diversity was overlooked, and many people (myself included) continued to watch it until the season finale in 2012 without saying much about the issue.
Years later, when the Gossip Girl reboot was announced, I was excited, but also unsure. I felt this way because I didn't know what the show would look like over a decade later. When the cast was revealed, I noticed that it was definitely more diverse than the original lineup. However, it was difficult to ignore the lack of dark-skinned representation.
I do appreciate the effort to diversify the cast, and I'm here for the Black and Asian main characters. The problem is that they're all lighter-skinned. People of color come in many shades – shades that are simply not found in this cast.
This has been an ongoing conversation for quite some time. While shows like Kenya Barris's Grownish and Black AF celebrate Black culture and have Black actors, there is an apparent lack of dark-skinned characters. This also became a major topic in this year's musical of the summer, In the Heights, which received backlash due to the absence of dark-skinned Afro-Latinos as leads.
A study conducted by the Geena Davis Institute reported that only 19 percent of Black leading women had dark skin in the past decade, meaning that 81 percent of leading Black actresses had light to medium skin tones. This goes to show that colorism is still a major issue in Hollywood, and quite frankly, in the real world.
Source: Read Full Article