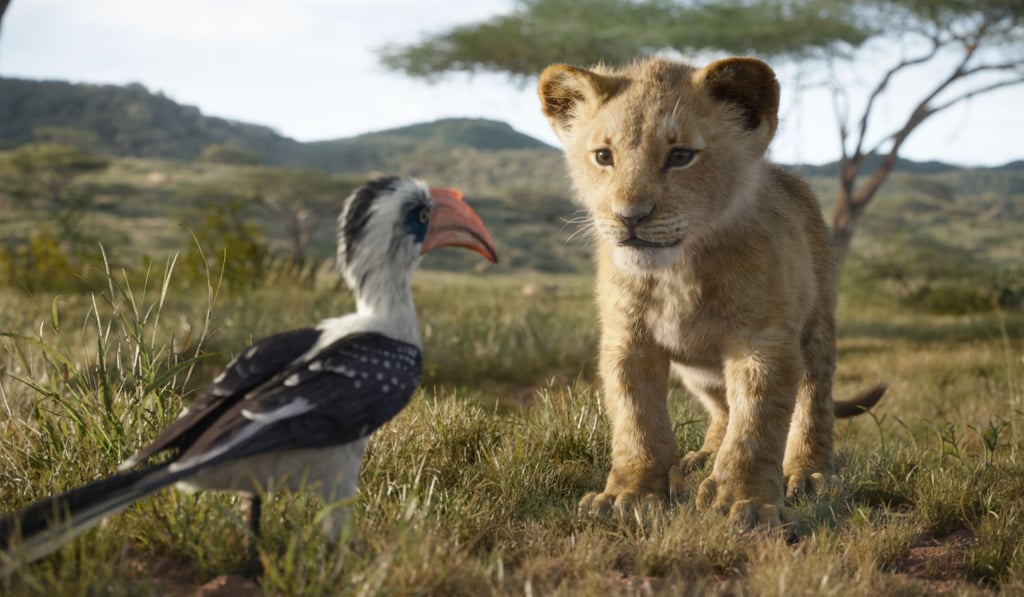 See What the "Live-Action" Lion King Characters Look Like Next to Their Cartoon Counterparts

How does 1994's The Lion King stack up to Disney's brand-new "live-action" retelling of the classic? (Live-action is in quotes because it's CGI so it's technically. . . well, it's still technically animated in a way, right?) Luckily, thanks to the movie's latest trailer, we now have a better idea than ever.
From the stunning sunsets on the plains where Mufasa and a very adorable, very fluffy Simba roam, to the long-awaited appearance of the Beyoncé-voiced Nala, the Jon Favreu-directed movie appears to have plenty of nods to the original, if not essentially being a shot-for-shot remake. Despite initial wariness about the film's photorealistic quality — Pumbaa is truly a sight to behold, my friends — the footage has also given people a better idea of how the 2019 interpretation of the beloved story will shake out.
If you're curious about how the other key elements from The Lion King stack up, keep reading to see the new cast of characters side by side with stills from Disney's original film!
Source: Read Full Article