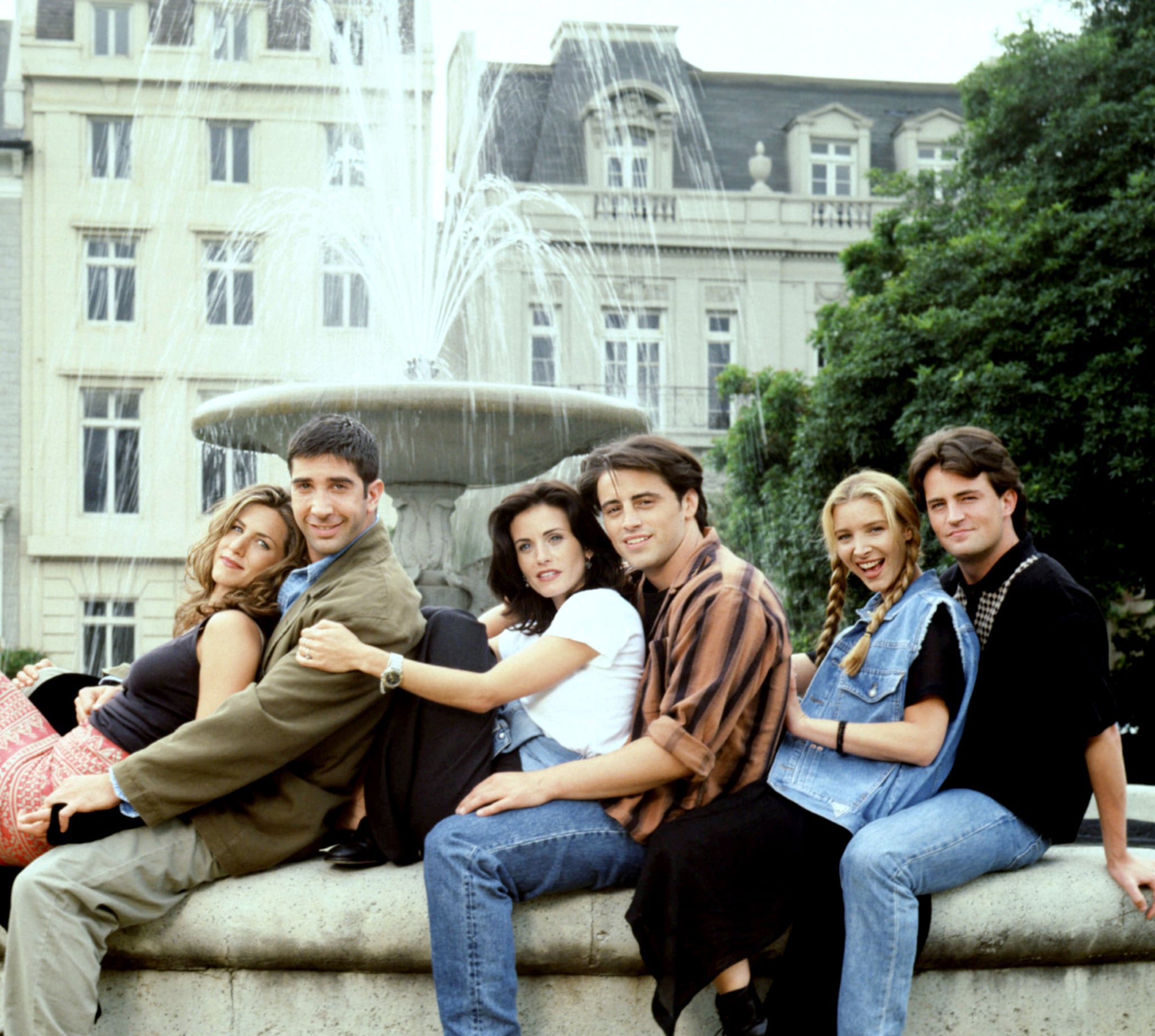 We all knew this day was coming, but that doesn't make it any easier. Like a giant pigeon crapping on our hearts, it was announced on Tuesday that Friends will officially be leaving Netflix to exclusively stream on WarnerMedia's new streaming service, HBO Max.
Back in December 2018, it was rumored that the '90s series would stop streaming on Jan. 1, 2019, but Netflix quickly stepped in to soothe worried subscribers. Netflix's Chief Content Officer Ted Sarandos told The Hollywood Reporter that the show's "departure is a rumor," but the streaming giant confirmed later that the ensemble comedy "will remain on Netflix throughout 2019."
While an expiration date for Friends' availability on Netflix hasn't been revealed yet, THR revealed that HBO Max will officially launch in Spring 2020 with 10,000 hours of premium content, which means that all 236 episodes of the series will be among those. For now, we have to assume that the show will leave Netflix by January 2020 and be ready for HBO Max streamers in the Spring.
HBO Max will also include episodes of The Fresh Prince of Bel-Air and Pretty Little Liars, as well as serve as the exclusive streaming home for Warner Bros.-produced dramas for The CW beginning with the Fall 2019 season. That includes upcoming series like Batwoman and Riverdale spinoff Katy Keene.
So, if you're in mid-rewatch of all the awkward, ridiculously messy, yet somehow hilarious situations that Ross, Rachel, Chandler, Monica, Phoebe, and Joey get into, we suggest you savor these moments. Next year isn't too far ahead, and you'll definitely want to watch all 10 seasons of Friends before it disappears from your queue for good!
Source: Read Full Article