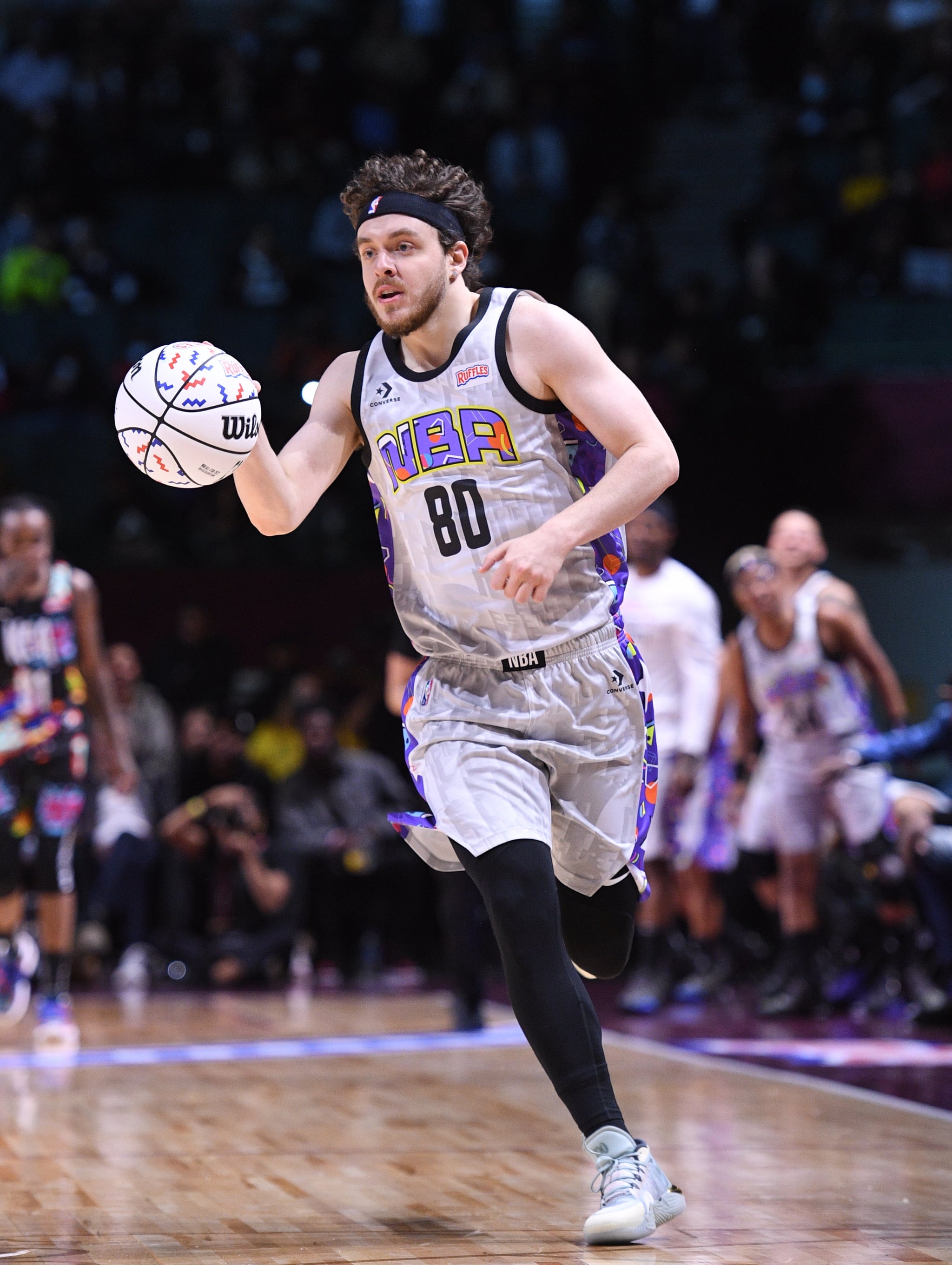 Jack Harlow has booked his first acting role. The rapper has signed on for a reboot of the 1992 sports comedy "White Men Can't Jump." According to Deadline, Harlow was cast in the role after his first-ever screen audition, which deeply impressed the execs.
The "White Men Can't Jump" remake is based on a script from Doug Hall and "Black-ish" creator Kenya Barris, who also wrote the upcoming "Cheaper By The Dozen" remake. The film will be directed by Calmatic, who has made a name for himself directing music videos, including the blockbuster video for Lil Nas X's "Old Town Road." One of the film's producers is current NBA star Blake Griffin, who knows a thing or two about dominating on the court.
The original "White Men Can't Jump" stars Woody Harrelson, Wesley Snipes, and Rosie Perez. In the movie, Harrelson is a former college basketball player who hustles other players who assume he's bad at basketball. His character teams up with Snipes to try to win ever more money, but his obsession with gambling on games drives a wedge between him and his girlfriend, played by Perez. If fans are worried that Harlow isn't exactly basketball player height, neither were Harrelson and Snipes, who both come in under six feet tall.
In February, Harlow released the song "Nail Tech," and costarred in the music video with City Girls's Yung Miami and rapper C-Tez. The song is Harlow's first solo track since his debut album, "That's What They All Say," dropped in December 2020. Since then, the Louisville native has kept busy with high-profile collaborations, including Lil Nas X's "Industry Baby."
Harlow also recently got to show off his basketball skills in the NBA All-Star Weekend's Celebrity Game. The rapper impressed fans with his performance, which is hopefully a good omen for the movie, too. There's no word yet on who will be cast in the Snipes and Perez roles, and the planned release date is currently unknown.
Source: Read Full Article