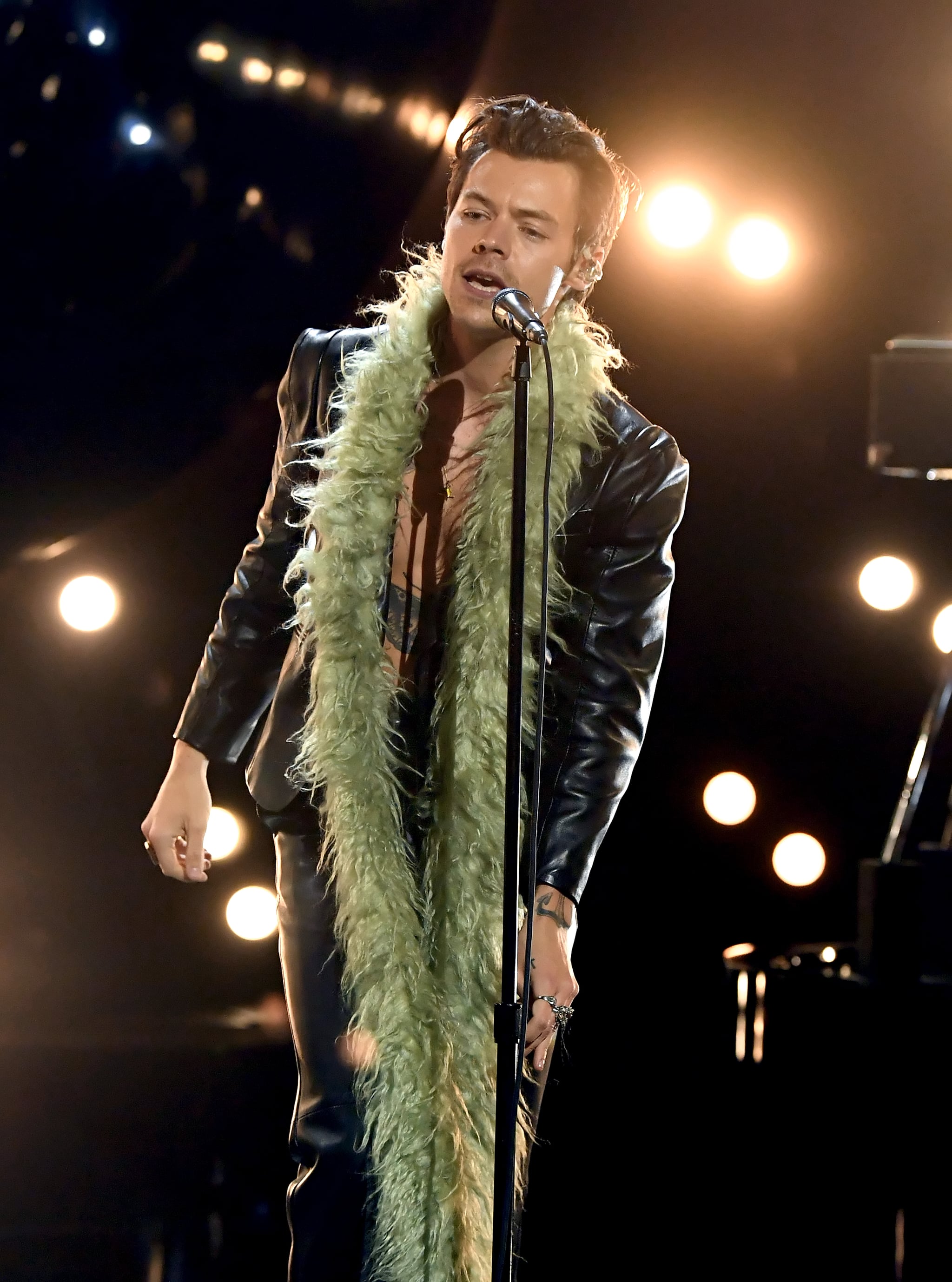 Fans of Harry Styles have been waiting for news about his third album basically since "Fine Line" was released at the end of 2019. And it appears they've found a viral marketing campaign for a new Styles album, involving a website called You Are Home.
When fans first visited the website, it showed a simple tan-colored door. After a few days, they noticed that clicking on the door would open it, revealing a multicolored background. There were also ads placed in newspapers around the world advertising the website that contained the website's url alongside drawings of a door, a lamp, and a vase.
Though the website and social media pages had no clear link to the singer, Styles's fans were immediately suspicious that this was all viral marketing for his newest project for two major reasons. First, it mimicked what Styles and his team did in 2019 to promote his single "Adore You." They created a fake island called Eroda, complete with a tourism website and Twitter account. Eroda — "adore" backward — ended up being the setting for the "Adore You" music video. Second, Styles was spotted in February filming was seemed to be a music video on the streets of London. The former One Direction star was photographed lounging on a giant, blanket-filled bed, which obviously ties into the home.
On March 22, Styles followed the You Are Home Twitter and Instagram pages, finally confirming that they are related to whatever new project he has in store. Whether "You Are Home" is the title of a new song or the whole album remains to be seen.
Styles has a busy year ahead of him. In April, the singer is headlining Coachella before embarking on the international dates of his tour. His movie with Florence Pugh, "Don't Worry Darling," is set to be released this September. He filmed it in 2020, which is around the same time he met girlfriend Olivia Wilde, who directed the movie. In 2021, Styles filmed "My Policeman" with Emma Corrin, which could also be released this year. On top of all that, his beauty line, Pleasing, keeps releasing new products.
So buckle up, Styles fans, because it's going to be a jam-packed year.
Source: Read Full Article