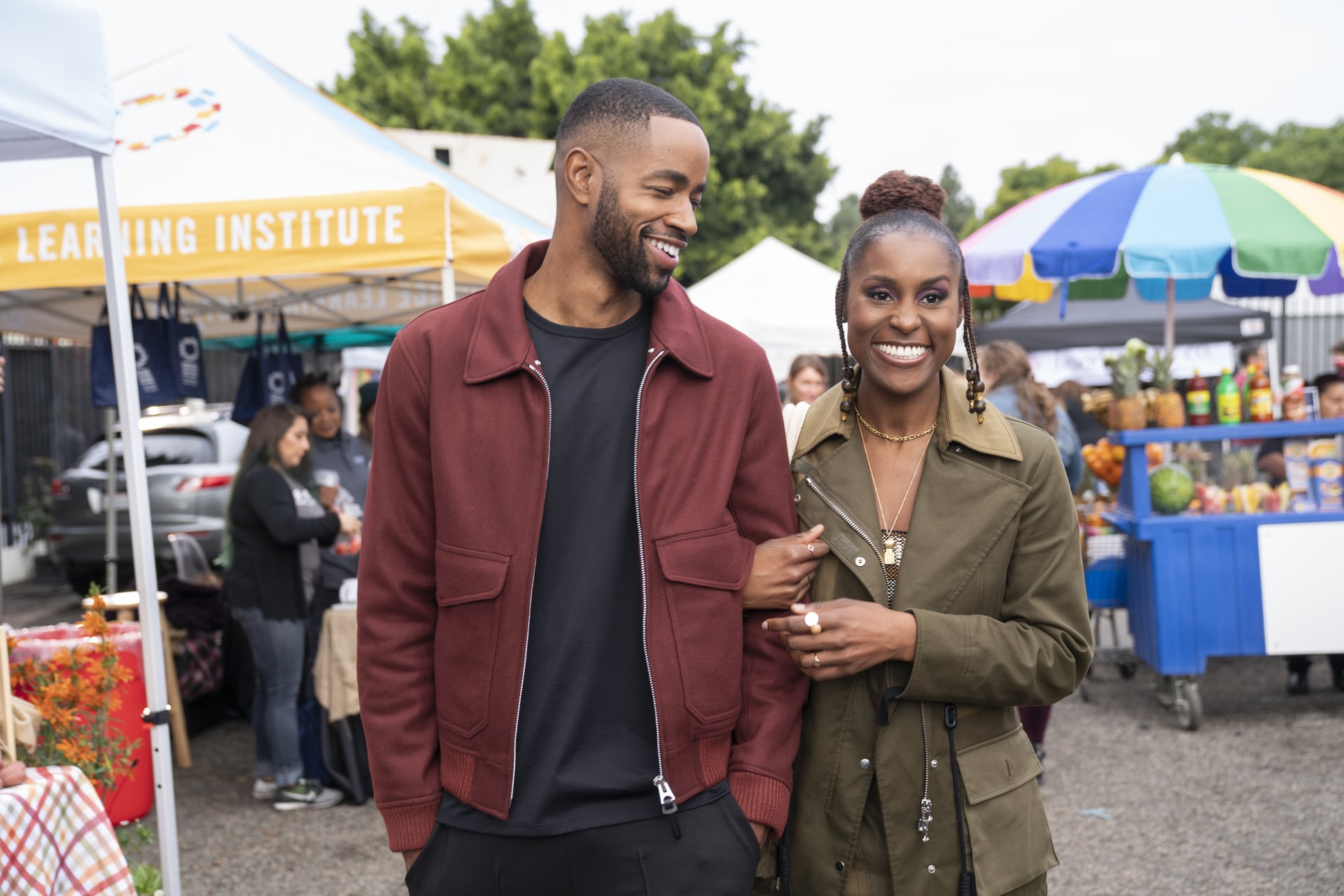 Image Source: HBO
Insecure's season five premiere went out with a bang. The episode, which premiered on Sunday, follows Issa Dee (Issa Rae), Molly (Yvonne Orji), Kelli (Natasha Rothwell), Tiffany (Amanda Seales) and Tiffany's husband Derek (Wade Allain-Marcus) as they take a nostalgic trip back to Stanford University for their 10-year reunion. While the characters look back, Issa ultimately decides that another thing better left in the past is her on-and-off again relationship with Lawrence (Jay Ellis) and I respect that — especially given that Condola (Christina Elmore) is pregnant with his baby.
However, what I don't respect is Issa breaking things off with Lawrence immediately after he drove through LA traffic to pick her up at one of the country's busiest airports thinking they were still an item. Not to mention, they also kissed. Once they arrived to her apartment, Lawrence asked Issa, "Should we?" assuming they'd be going into her place together. "Um, Lawrence I had a chance to think, and . . . " she said before he cut her off to say, "Yeah. Yeah, I know." I support the breakup (and it wasn't surprising), but instead, Issa should've gotten an Uber and broken up with him when she got home, and clearly, I'm not the only one who feels this way as evidenced by the tweets below.
Meanwhile, other people are here for the fact that Issa got a ride from Lawrence before getting to business.
"Listen…I don't blame Issa for breaking up with Lawrence after he picked her up from the airport. Getting rides to and from the airport is always a hassle so she did what needed to be done! #InsecureHBO," one fan tweeted.
"Issa came out the airport with the Squid Game fit on and the game was break up with your man but get a ride home first," another person tweeted, referring to her green tracksuit.
Source: Read Full Article