In this increasingly confusing world of fast vs ethical fashion, I set out to combine a couple of rivet-ing (more on rivets later!) Reddit threads about how you can tell if the clothing you're buying is well-made, long-lasting, and ultimately worth the money.
1.
Look for natural fibers like cotton, silk, or wool, at preferably 75-100% of a fabric blend.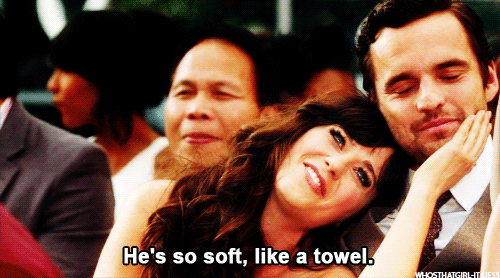 "Watch out for cotton/synthetic blends, unless it's for jeans. There are these cotton-modal knits that feel heavenly soft in the store, but after three washes they are rough and pilled."
– noliflere
2.
For the most part, avoid rayon.
"Rayon. Just don't buy it unless it'll only be worn a few times. While it can have a lovely swirl, it doesn't hold up to stress/wear/age and is damaged by water spots."
– CherryPatHats
3.
While polyester is great as a moisture-wicking fabric for athleticwear, beware of polyester or acrylic being used to mimic a natural fiber, like in blouses or sweaters.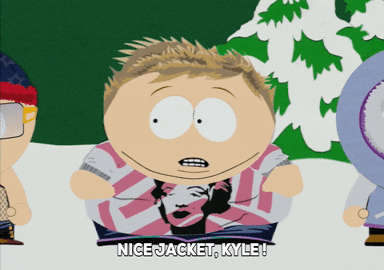 "A polyester blouse is only made of polyester because it's trying to mimic the look of silk without any of the benefits of actually wearing silk. Same with acrylic, it's only good for trying to mimic the appearance of wool without any of the warmth or longevity of wool."
– coffee_for_dinner
4.
"Inspect the stitching at the label and around the pockets in particular."
"Do the seams lay flat and not pucker or look irregular? This is also a useful way to identify fakes and/or when has someone resewn a higher end label on to a cheaper piece if you want to buy from a reseller."
– ysabeaublue
5.
Look at the thread ends.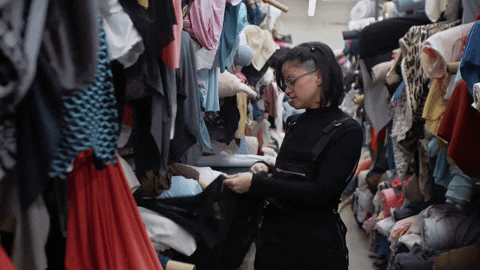 "You can always tell a cheap crappy garment by how the factory has finished the construction. The easiest way to do this is to look for loose thread ends. At the factory each worker at different stages is required to finish the garment a specific way. Workers on the assembly line in charge of sewing are required to clip threads after they've finished a seam. If you see long thread ends dangling off the end of seams or even moderately long thread ends (anything over 1/4") you know the factory has not invested in training their workers to pay close attention to detail and they are trying to rush too much production through at once."
– dippingsauce22
6.
A jacket, skirt, or dress with a lining is almost always a sign of quality (because extra fabric!)
But watch out for polyester linings on an expensive, so-called "quality" item. "Polyester linings are also a quality skimp tactic, imo. You'll notice a number of brands offer 100% wool pants or coats/blazers, but the lining will be polyester. Pass. I prefer garments lined in silk or cotton generally."
– ysabeaublue
7.
See if the zipper is a "name brand" zipper.
Just like buttons, if your expensive garment has zippers, they should at minimum have YKK zippers. There are also RiRi, Lampo and other smaller companies. If you paid a lot of money and the garment does not have those zippers, they are cutting corners IMO.
– lunargrade
8.
Make sure the patterns match at the seams, especially when buying plaids or stripes.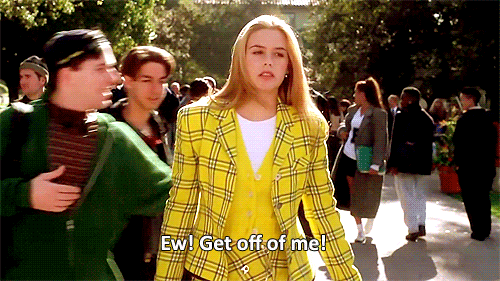 "All my years of religiously watching Project Runway has taught me to always check out whether the pattern matches at the seams."
– vicious__trollop
9.
If an item actually requires more care like hand-washing, it's probably higher quality.
"A lot of the natural materials that higher-end brands use, like silk or soft wools, are actually quite delicate and require a high standard of care. I've definitely made the mistake of treating a nice sweater like a less-nice one, which probably led to it getting nasty moreso than its quality at purchase."
– thegreenaquarium
Extra tip: wear camisoles or slips to extend the life of your more expensive clothing. You won't need to put it through the wash as much.
10.
Read. The. Reviews.
"I disregard the ones that say 'I just got this and it's so nice!' and look for ones from people who have owned it a while. If someone says they've had their boots for 3 years and still like them, that's a good sign."
– SherpaLali
11.
If you're shopping IRL, beware of thin materials.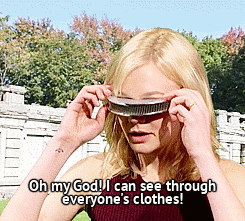 "If you're looking at a shirt and the collar or the rim of the V, etc. looks disproportionately more thick than the rest of the shirt, it's probably going to start drooping or stretching out the shirt when it's in the wash. Seriously don't spend a lot of money on stuff that looks like it will disintegrate and warp in the wash."
– flawless_fille
12.
Check to see if the fabric was cut off-grain, especially for things like t-shirts which will eventually start twisting in awkward ways as time goes on.
Here are two tricks to tell:
"Hold the garment up to the light so you can see the weave pattern of the fabric! Off-grain will appear as diagonal lines. On-grain should be horizontal lines/you shouldn't notice much of a pattern." – ComicContralto
"If you lay it flat, it'll start twisting and won't lay completely flat. If you try it on, it'll start twisting around your waist and you'll want to keep straightening it so the side seams are on your sides." – girlonthewing6
13.
Note how tightly the buttons are sewn on.
"If they wobble around, it's probably cheap." – Deleted Reddit User
14.
"Napa leather isn't the kind you go to if you want the bag/shoes to last."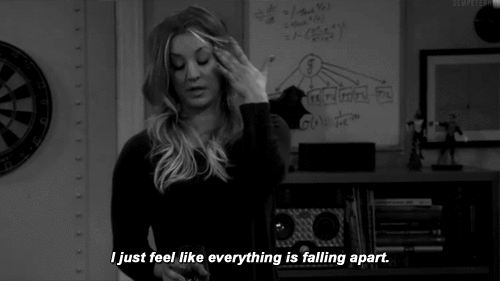 – touniversewithlove
15.
It's just a fact: more expensive jeans will last longer. Look for heavier weight rivets and metal pieces, reinforced crotch seams, and make sure the legs on skinny jeans aren't twisty.
"I'll add another thing in favor of more expensive jeans: better metal pieces. Cheap uncoated rivets."
– hairystockings
"Also, pants and shorts that are meant to get heavier use should really be topstitched or somehow reinforced at the crotch seam."
– girlonthewing6
"If you're wearing jeans and the side seams along the calf twist from the side to the front or back, that's usually a sign that the denim/construction isn't very good." – rock_fact
16.
Look for a "curved waistband" on jeans.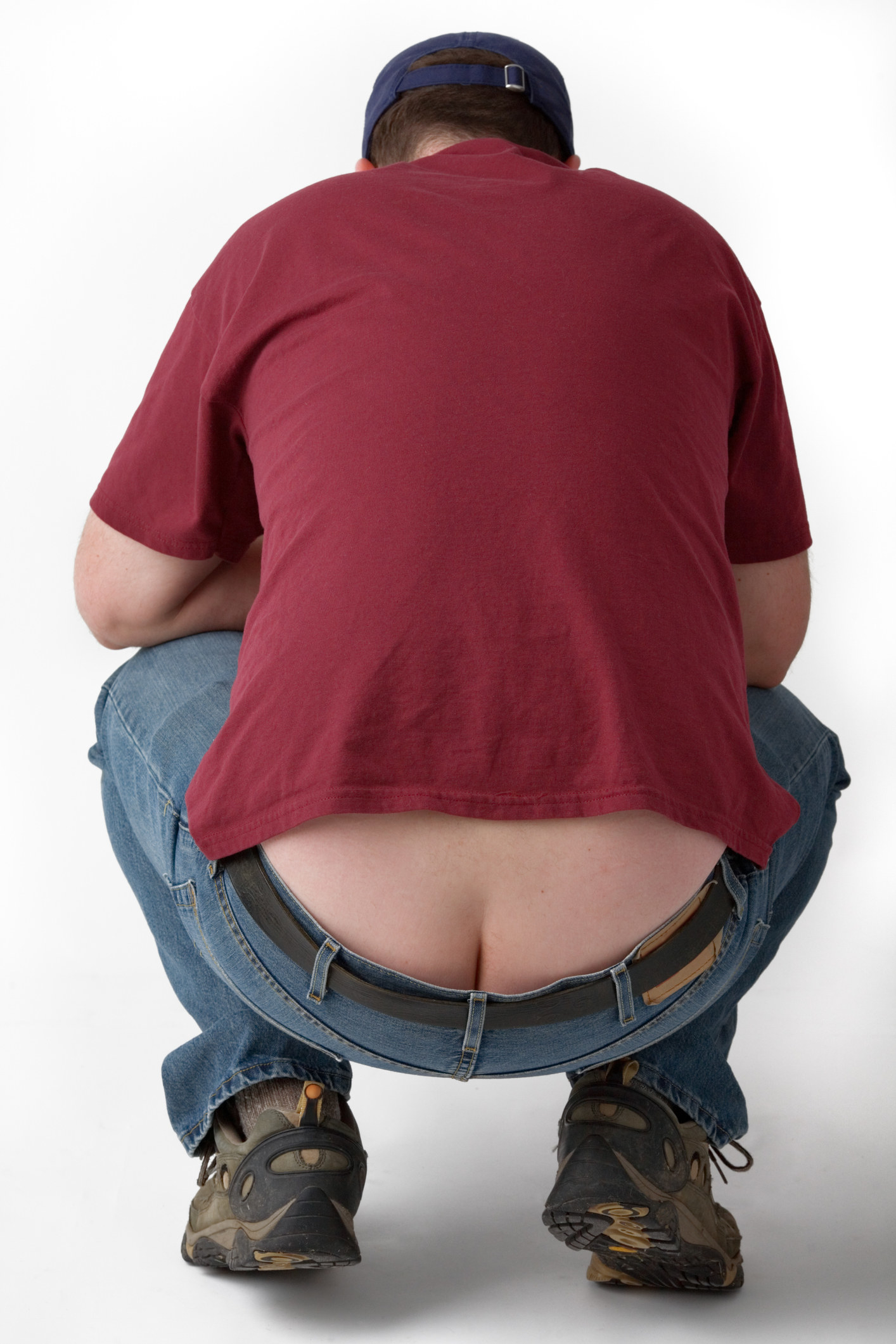 "Jeans with a curved waistband cost more than jeans with straight waist bands. Ever see someone bend over, and the back of their jeans at the waist kind of "pops away" from their body? That's a straight waistband. Curved waistbands will usually have seams at center back and each side seam." – Whirlwindofjunk
Quotes have been edited for length and clarity.
Source: Read Full Article