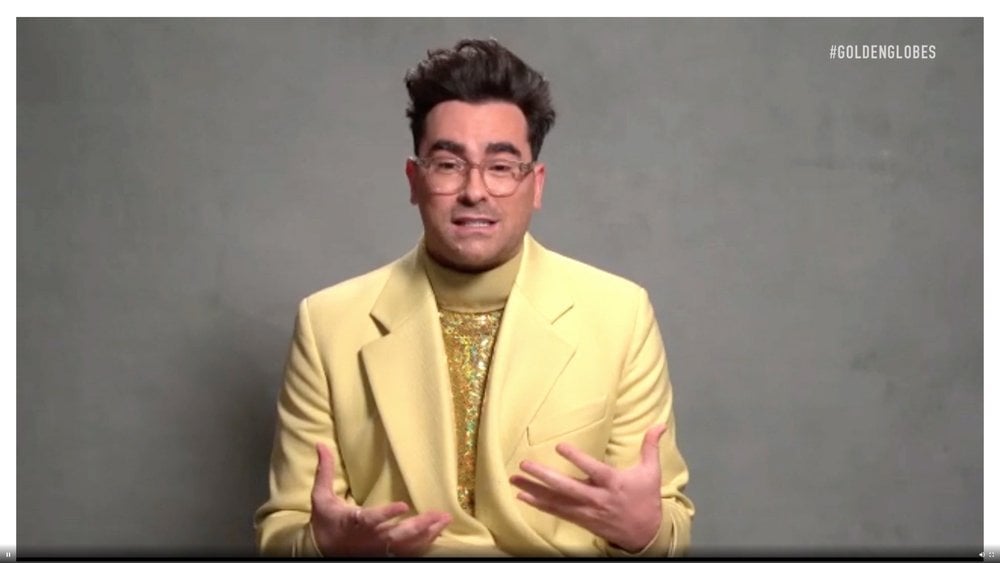 Image Source: NBC
Dan Levy delivered a message about the importance of love and inclusivity at Sunday's Golden Globes. While accepting Schitt's Creek's award for best TV series, musical or comedy, the 37-year-old actor called for more diversity at the ceremony after it was recently revealed that out of the 87 members of the Hollywood Foreign Press Association, not a single one of them is Black.
"This acknowledgement is a lovely vote of confidence in the messages Schitt's Creek has come to stand for: the idea that inclusion can bring about growth and love to a community," Levy said. "In the spirit of inclusion, I hope that this time next year this ceremony reflects the true breadth and diversity of the film and television being made today, because there is so much more to be celebrated."
Ahead of the ceremony, the HFPA addressed the controversy, saying, "We understand that we need to bring in Black members, as well as members from other underrepresented backgrounds, and we will immediately work to implement an action plan to achieve these goals as soon as possible." It also released a statement during the show, adding, "Tonight, while we celebrate the work of artists from around the globe, we recognize that we have our own work to do." Watch Levy's speech below.
Source: Read Full Article